Sources: CertainTeed LLC, Malvern, Pa.; CP staff
Saint-Gobain, through building products subsidiary CertainTeed LLC, has shipped its first STONEfaçade stone veneer panels from a new Quakertown, Pa. plant to customers in the New England and the Mid-Atlantic regions. The precast concrete STONEfaçade can be quickly and easily installed by any siding contractor without any special equipment or masonry skills.
Compared to traditional stone, STONEfaçade requires less time and fewer materials for wall preparation and installation. It uses screw-in panels, is entirely mortar-free, and comes equipped with an integrated rainscreen to manage moisture and create a higher performing wall system. Additionally, STONEfaçade features one-piece alternating corners for a realistic appearance. The system is offered in different color palettes that coordinate with a variety of CertainTeed siding and roofing series.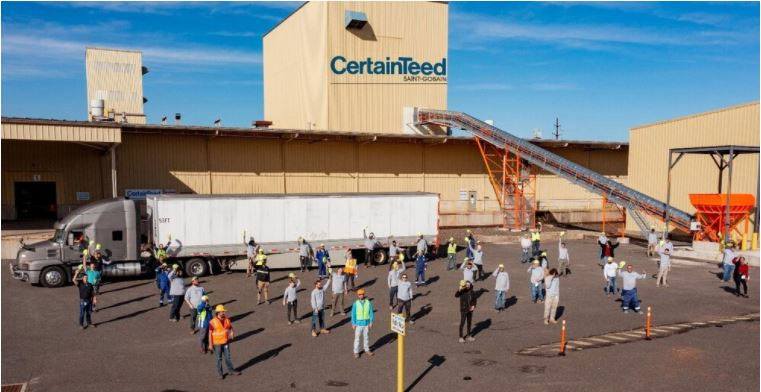 "We're humbled by our customers' strong response to our new STONEfaçade products, and grateful for the opportunity to create additional exciting careers at our plant in Quakertown," says CertainTeed Sidings Product Group Vice President and General Manager Joe Bondi. "STONEfaçade is a disruptive, game-changing product for residential construction, and our team is working hard to make sure siding contractors can capitalize on this innovation and ride the wave of increased demand for stone cladding."
Related articles
Premier plant proves CertainTeed's veneer stone market ambition