Sources: Informa Markets, Irving, Texas; CP staff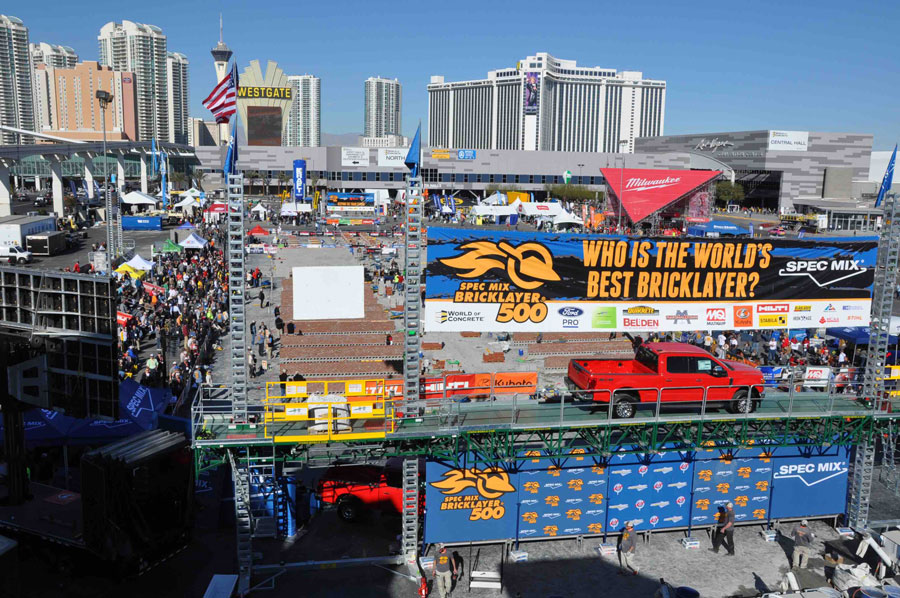 Nearly 37,000 construction and masonry professionals convened January 17-20 at the Las Vegas Convention Center for World of Concrete's requisite peer-to-peer connection, deal-making, education, and competitive activities. The show's 2022 edition saw 1,100-plus manufacturers, suppliers and service providers occupy 632,000 sq. ft. of exhibit space across the newly expanded LVCC. Consistent foot traffic in convention center halls and outdoor exhibit areas, high engagement with comprehensive educational offerings, and participants' overall vibe underscore the industry's critical need for in-person connection, manager Informa Markets contends.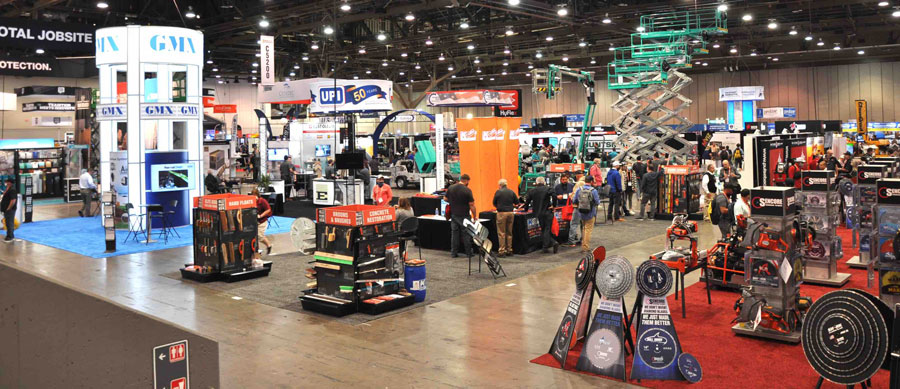 "The level of engagement from companies of all sizes and corners of the industry was very encouraging, especially following the past couple challenging years, and points to the revival of the trade show industry and continued growth of the construction and masonry sectors," says World of Concrete, Group Director Jackie James. "We are thrilled with the positive feedback we've received from our community, buyers and suppliers alike, and look forward to seeing a wealth of new business partnerships and industry innovation resulting from the event."
In addition to a robust show floor, she adds, registered participants had the rare opportunity to engage with world-class education programs, which serve as an incubator for knowledge sharing and technical know-how; help the industry overcome challenges; and, tap into new opportunities for growth. This year's education roster explored a balance of technical and forward-looking topics, ranging from 3D concrete printing to women in construction.
"Year after year, industry professionals flock to World of Concrete for its highly regarded education and the unique opportunity to garner technical certifications to help professionals navigate this complex industry. This year was no different; we were pleased to see meeting rooms packed with engaged attendees bouncing ideas off peers. It is admirable to witness this industry's continued ambition to grow and share ideas," James affirms.
Trends from the 2022 show, as indicated in exhibitor booth highlights, include: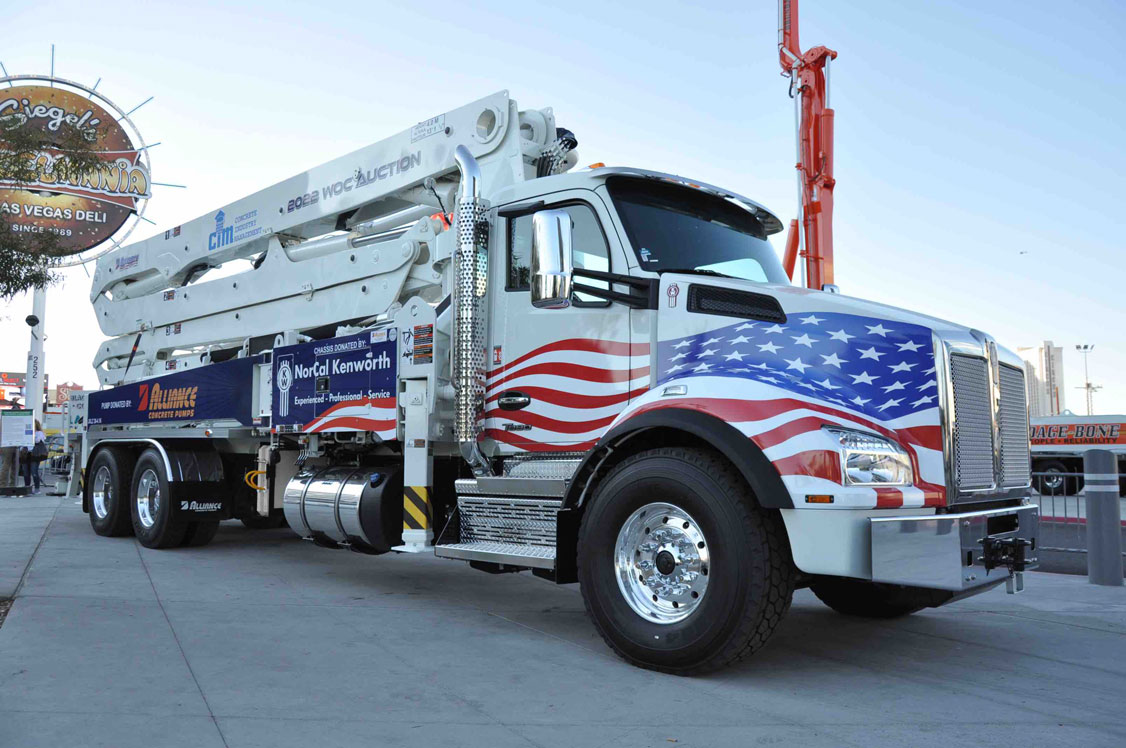 Greater job site productivity, with new battery systems that deliver more power to hand tools for drilling, cutting, and demolition;
Introduction of equipment that is automating concrete construction activities, including 3D printing, rebar tying, and overhead drilling;
Entrance of new materials that increase contractor productivity while still ensuring durable repairs;
Streamlined data management systems that enable contractors to tighten a project's critical path; and,
Product and equipment updates that reduce a project's carbon footprint and increase contractor productivity.
Returning for the 17th consecutive year, the Concrete Industry Management Auction grossed a record $1,740,000 on the strength of big ticket donations topped by a Kenworth T880-mounted Alliance concrete boom pump ($540,000) and a Mack Granite-mounted McNeilus 11-yd. mixer ($240,000).
World of Concrete's lead outdoor event, the Spec Mix Bricklayer 500 World Championship, saw the awarding of Cole Stamper and his tender Jeff Becker with a new Ford F250 4×4 and $10,000-plus in cash and prizes.
World of Concrete 2023 will run January 16-19 at the Las Vegas Convention Center.