Sources: Command Alkon, Birmingham, Ala.; Master Builders Solutions, Beachwood, Ohio; CP staff
Master Builders Solutions has entered into an exclusive agreement with Command Alkon to be the sole third-party reseller of the COMMANDassurance in-transit concrete monitoring system for ready mixed producers in the U.S. and Canada. A drum-mounted probe at the core of system provides real-time slump, temperature and volume data for site-bound concrete. COMMANDassurance takes measurements from direct mixture contact versus other sensor technologies that infer concrete property measurements through indirect contact.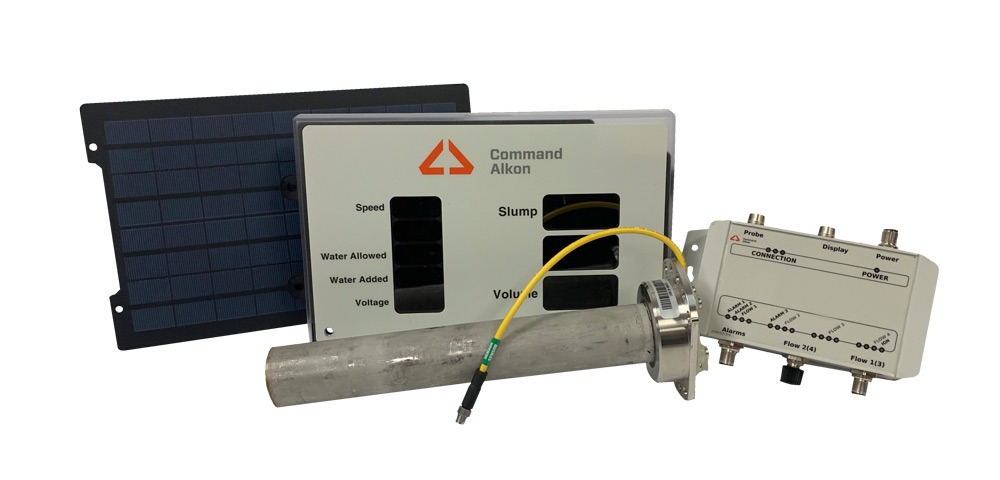 "Offering the COMMANDassurance system is one aspect of our overall strategy to help producers enhance control of their concrete quality and improve operations with real-time information," says Master Builders Senior Vice President Dr. Bruce Christensen.
"Having access to real-time concrete data is incredibly powerful for concrete producers," affirms Command Alkon Vice President of Business Development Steve Cox. "The COMMANDassurance system helps producers improve operational efficiency, product quality and eliminate wasted time and material, which result in overall cost savings."
"Becoming an exclusive reseller of COMMANDassurance is the first step in our strategic partnership with Command Alkon," adds Christensen, noting that both organizations intend to build upon each other's expertise to continue bringing integrated solutions to the concrete construction industry.
Related articles
Command Alkon extracts data riches from industry's most confined space
Sika senses QC measures through mixer drum hatch lens
TxDOT on board with GCP Verifi system for ASTM C94-grade loads