Sources: American Concrete Institute, Farmington Hills, Mich.; CP staff
Production skills honed during a year of virtual conference, convention and education presentations have the American Concrete Institute poised for a first of its kind gathering: 24 Hours of Concrete Knowledge, a free online learning program taking participants around the world with visits to experts from 12 ACI Chapters and 12 Partners.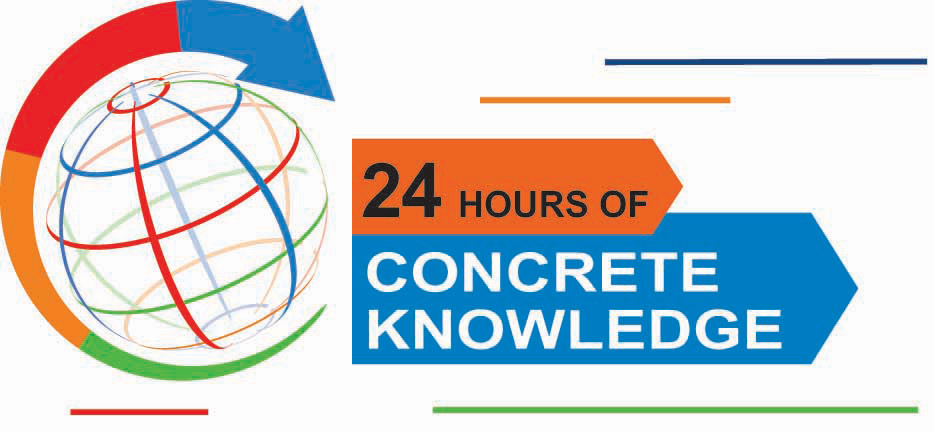 "The Conference is a unique event that will highlight a unified global passion for increasing the concrete body of knowledge and advancing the best practices for using concrete," says ACI Executive Vice President Ron Burg. "It will also emphasize the diversity of the worldwide concrete community through the variety of presentation topics and methodologies, and renew the principle that ideas for improving concrete technology come from throughout the world."
ACI international chapters and global industry partners will be co-hosting and moderating conference sections, enlisting area or region experts for presentations on important topics. Each of 24 conference co-hosts will moderate a stop on the journey around the world by providing two recorded presentations plus a live question & answer period. Attendees will be given exclusive access to recordings of all 48 presentations after the event. Moderating 24 Hours of Concrete Knowledge are ACI Vice Presidents Charles Nmai (Master Builders Solutions) and Tony Nanni (University of Miami). Conference registration can be obtained here. 
Companies or organizations interested in a limited number of Conference Supporter opportunities can contact ACI Business Development Coordinator Kim Spillane, 248/848-3197; [email protected]. — www.concrete.org/24hourconcrete