Master Builders Solutions dubs its new MasterAtlas Software as a Service offering "the construction industry's first virtual concrete assistant." The application integrates data from multiple sources, including batch plant controls, GPS positions and Internet of Things (IoT) devices, into a singular platform for monitoring concrete production—independent of a producer's existing sensors or monitoring tools. Combined with data analysis, MasterAtlas creates a continuous improvement platform that shows where a producer can save money while helping seize opportunities in real time.
Master Builders Solutions is the first to offer such a complete solution to help producers track, manage, and improve concrete production and performance. "The construction industry is increasingly embracing digital tools, and the volume of data generated daily is dramatically on the rise," says MBCC Group, Americas President Brian Denys. "MasterAtlas was created in response to concrete producers realizing their need to utilize the data generated from various monitoring systems."
"MasterAtlas is a set of 'virtual eyes,' always watching concrete production and performance, then facilitating real-time communication amongst team members for more effective decision-making," notes Master Builders Solutions U.S. and Canada Senior Vice President Dr. Bruce Christiansen.
From the perspective of industry megatrends, concrete interests continue to face a shortage of new candidates to join their teams. MasterAtlas provides existing team members with virtual assistance in monitoring and communicating real-time concrete data. "We believe that this technology, combined with state-of-the-art IoT devices, will help transform the concrete industry going forward," affirms Masters Builders Solutions Business Development Manager Joe Daczko.
Early adopters have used MasterAtlas to closely monitor special projects, train new employees, and optimize their operations. The multi-dimensional tool is providing real-time value across all functions of their organizations. — Master Builders Solutions U.S. and Canada, Beachwood, Ohio, www.master-builders-solutions.com/en-us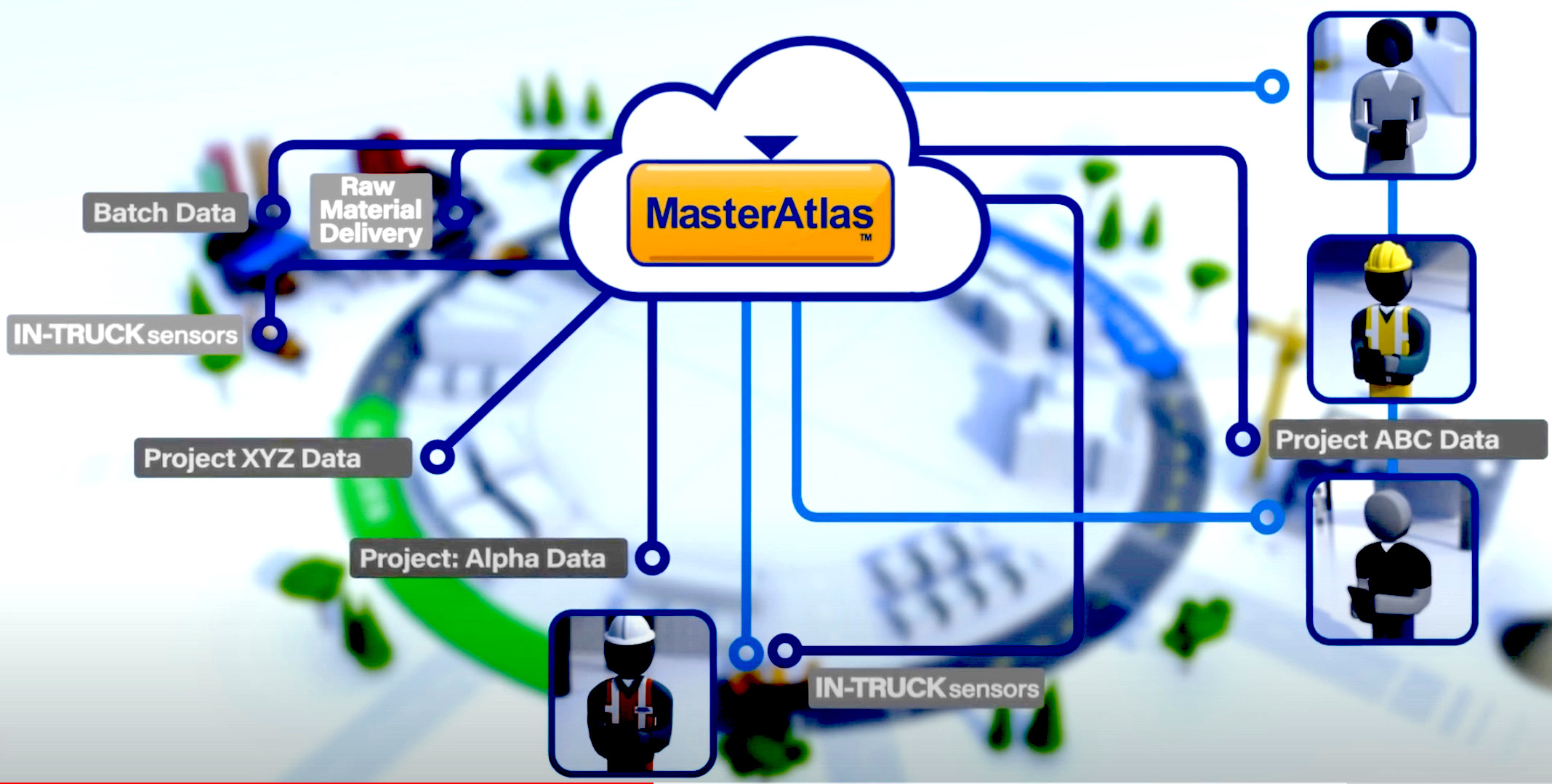 COMMAND ALKON CUSTOMER PORTAL: A DIRECT LINK TO DISPATCH
Command Alkon has announced a Customer Portal solution, suited for both Android and IOS devices and programmed to improve user experience by streamlining order management and providing delivery status visibility. Users can place orders directly to dispatch from a phone or tablet and have insight into when the truck leaves the plant and truck location throughout the delivery process. Customer experience is elevated through instant, reliable data sharing and transparency, while phone call and two-way online messaging volume is dramatically reduced. As programmers build out the solution, users will soon have the ability to expedite payment collection with integrated invoicing, reconciliation, and credit card processing.
"Customer Portal enables your customers to create, manage, and track their orders 24 hours a day while dramatically reducing unnecessary phone calls," says Command Alkon Chief Product Officer Ranjeev Teelock. "Customers gain real-time visibility into their orders and deliveries."
"In an industry where time is precious, nothing can be more frustrating than having no visibility into your deliveries," adds Senior Product Owner Deepa Vangimalla. "Constantly having to pick up the phone to ask about concrete pours or whether or not materials are on the way can be a hassle. Customer Portal empowers materials suppliers and their customers with knowledge of what is going on so that they can adapt proactively to the dynamics of the day."