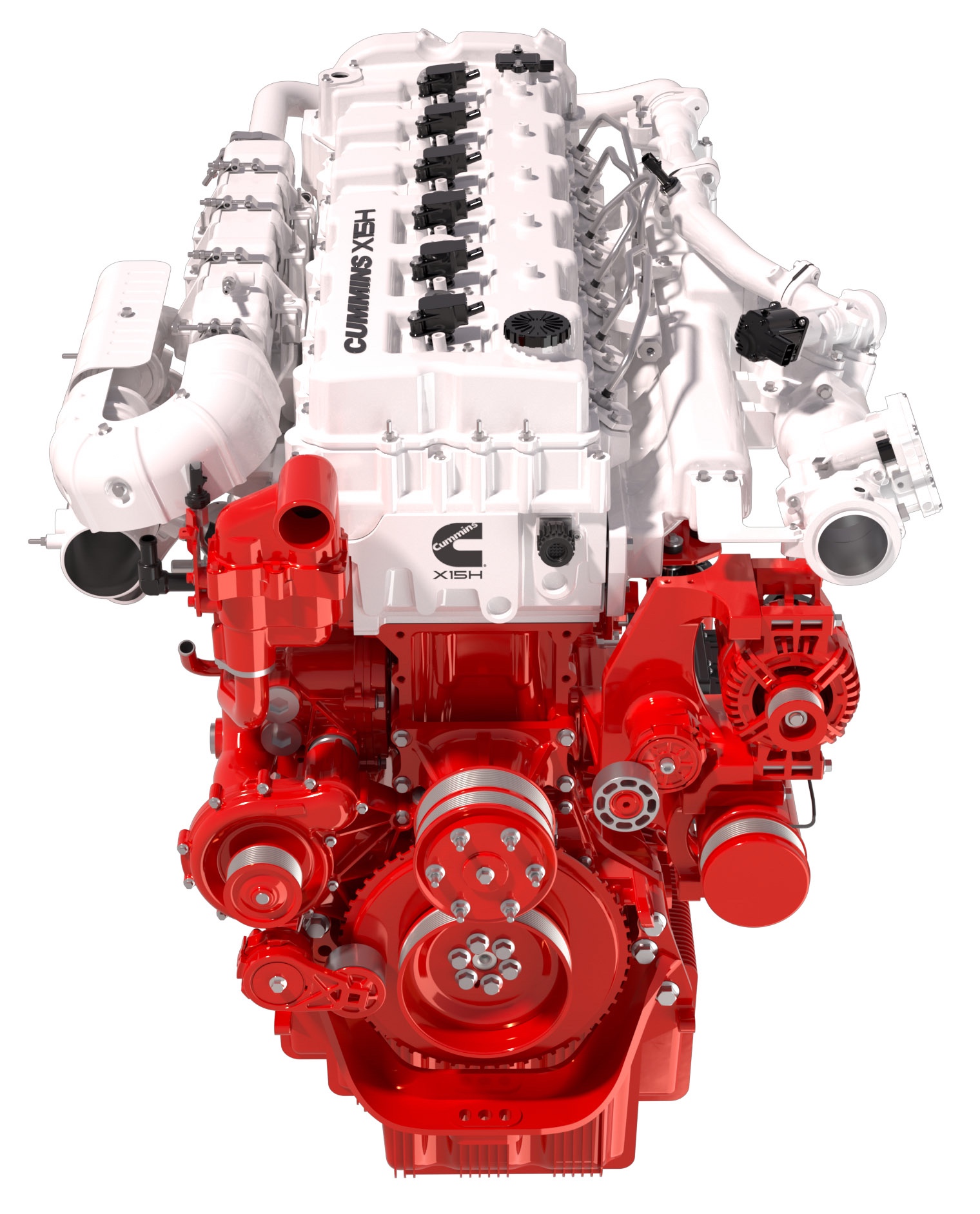 Terex Advance will integrate the Cummins X15H hydrogen internal combustion engine into its Commander Series front discharge mixer truck specifications as production of the diesel power alternative commences later this decade. "We are actively pursuing practical, cost-effective strategies to help customers decarbonize. The X15H is a feasible option for our trucks, and we are eagerly anticipating deployment of this technology," notes Terex Advance General Manager David Grabner.
"Hydrogen internal combustion engines provide a viable zero-carbon option for heavy-duty, high-performance applications like concrete mixer trucks, which are often subject to arduous duty cycles and tough terrain," affirms Cummins Hydrogen Engine Business General Manager Jim Nebergall. "We believe [these] engines will play an essential part in decarbonizing both on- and off-highway applications. With diesel-like power and torque, the X15H gives our customers an option that delivers, no matter how hard their trucks work, or how tough the operating environment."The X15H is part of the company's industry-first fuel agnostic platform, based on familiar internal combustion engine technology, he adds, and affords straightforward truck chassis integration, parts procurement advantages, plus continuation of established maintenance practices. Hydrogen internal combustion engines, moreover, enable vocational fleets to comply with the Environmental Protection Agency's proposed greenhouse gas Phase 3 standard, while still meeting critical performance requirements.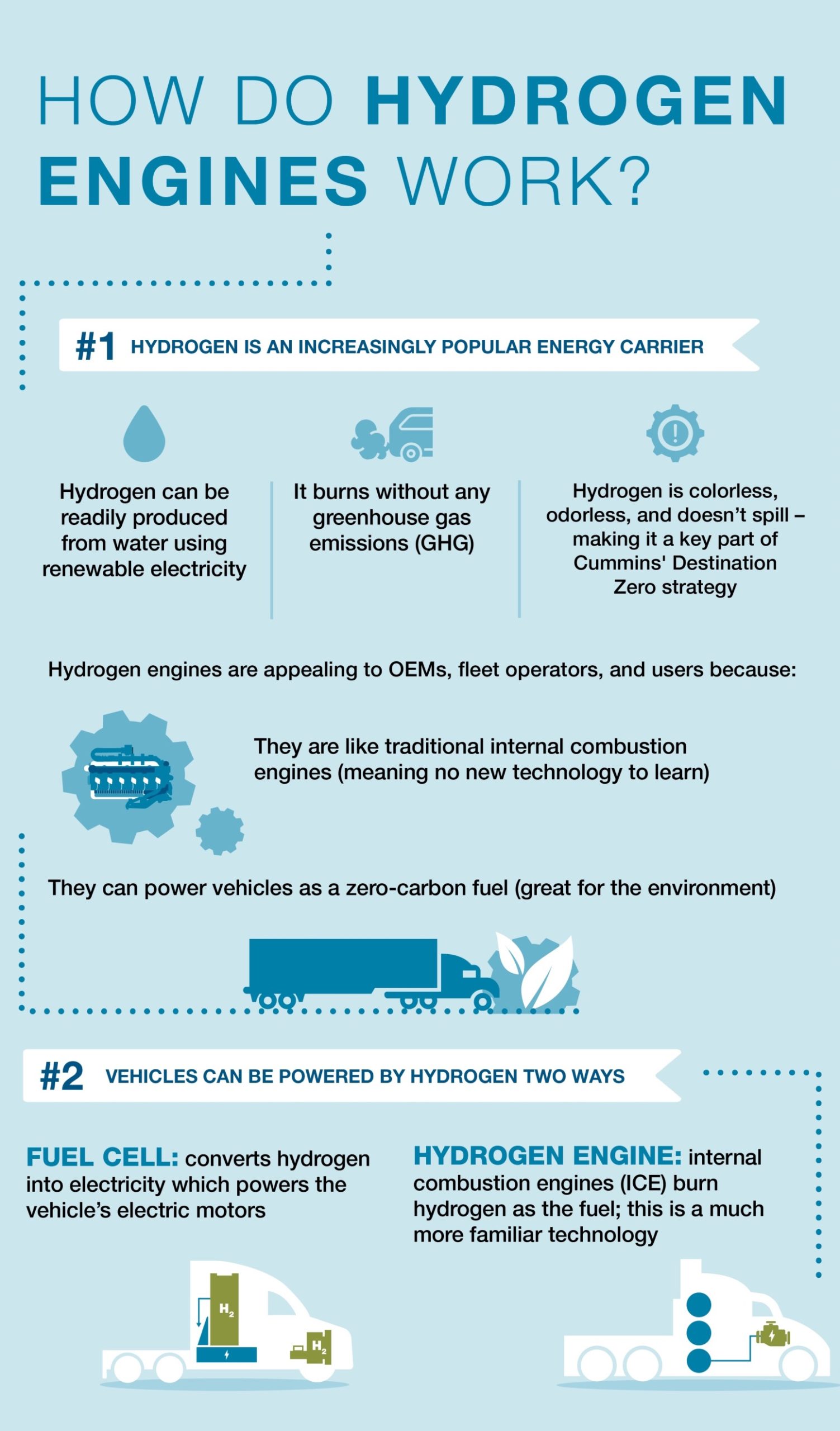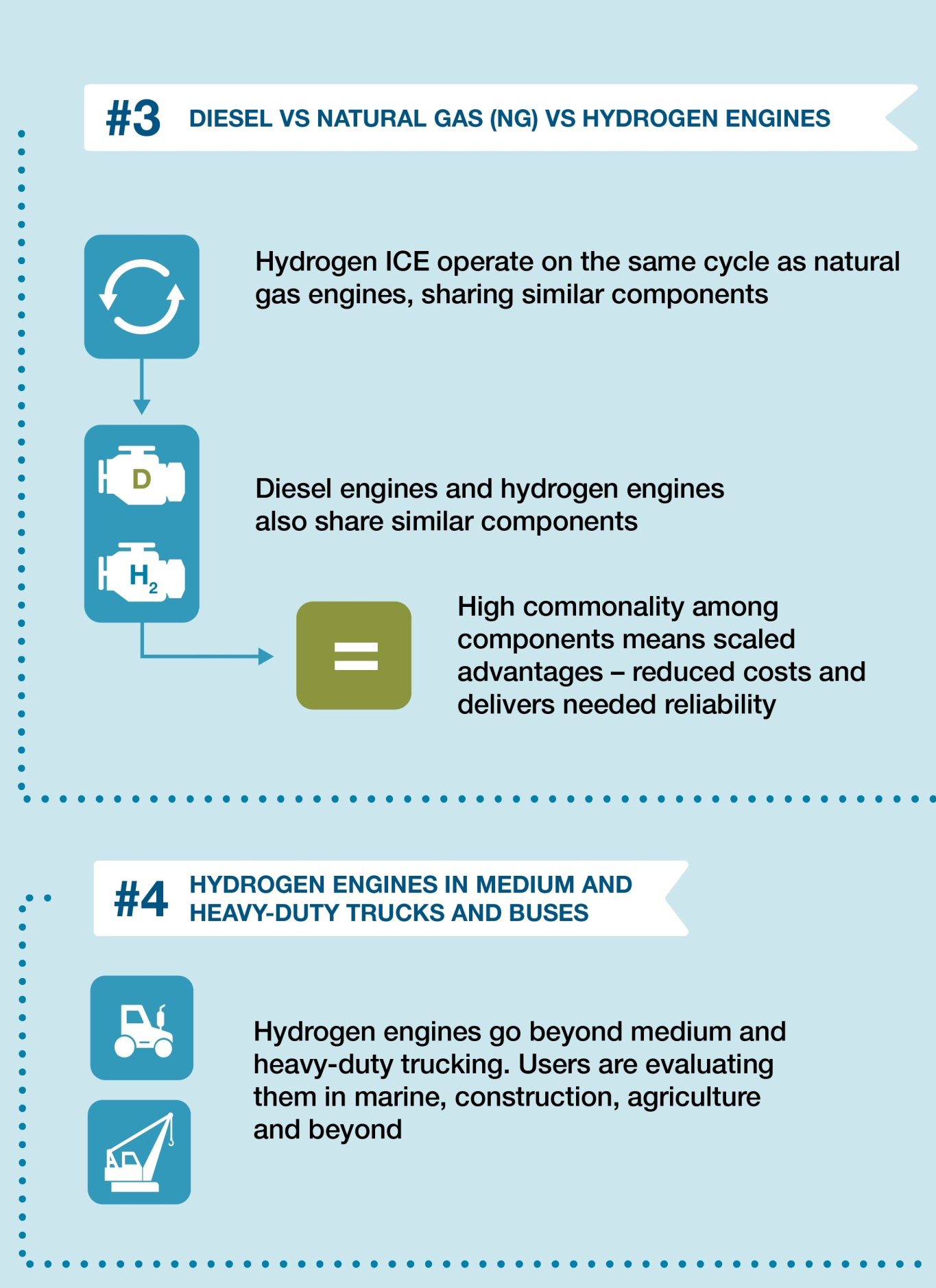 CUMMINS, CHEVRON TEAM ON LOW CARBON FUELS
A new memorandum of understanding will leverage the complementary positioning of Cummins Inc. and Chevron U.S.A. Inc. in hydrogen, natural gas and other lower carbon fuel value chains with an eye to encouraging commercial and industrial adoption in North America.
It expands the companies' previous collaboration on hydrogen and renewable natural gas, and stands to encompass renewable gasoline blends, biodiesel and diesel. Ahead of the memorandum, Cummins and Chevron each have contributed to the research, development and global deployment of alternative fuels innovation, systems and technologies. They now seek to enable alternative fuels production, transportation and delivery systems at commercial scale.
"We are working to bring our Destination Zero strategy to life," says Cummins CEO Jennifer Rumsey. "Through Accelera, we have leading zero-emissions technologies for commercial and industrial applications, and continue to offer a broad portfolio of engine-based solutions that reduce greenhouse gas emissions. By collaborating with Chevron, we plan to help grow the availability of alternative and renewable fuels."
"Achieving a lower carbon future requires ambitious innovations and pragmatic solutions that deliver measurable results," adds Chevron President of Americas Products Andy Walz. "Collaborations are intended to make energy and global supply chains more affordable and reliable while helping commercial fleets who use our products and Cummins' equipment to advance a lower carbon world."