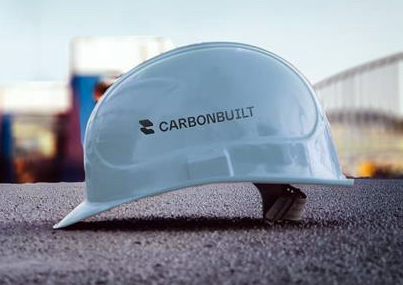 CarbonBuilt ultra-low carbon concrete was recognized in the Circular Design, Materials and Sustainability Categories of the Fast Company Innovation by Design 2023 awards. The Los Angeles company's core technology equips concrete producers to replace portland cement with a lower cost, low-carbon alternative, then capture and use carbon dioxide to produce blocks that have one quarter or less the embodied carbon of traditional concrete masonry units.
"This recognition reflects not just the innovative design of our technology, but also of our business model," says CarbonBuilt CEO Rahul Shendure. "We've believed from the outset of our journey that adoption was dependent on economics—and our solution doesn't increase the cost for customers to produce a truly more sustainable product for which demand is growing."
The Innovation by Design Awards, featured in the September edition of Fast Company, honor designers and businesses solving the most crucial problems of today and anticipating the pressing issues of tomorrow. Now in its 12th year, the program features a range of blue-chip companies, emerging startups, and hungry young talents. "So much innovation news these days is focused on AI," observes Fast Company Editor-in-Chief Brendan Vaughan. "This year's Innovation by Design honorees are a reminder that it's human ingenuity that drives invention."
Entries are judged on the key ingredients of innovation, he adds: Functionality, originality, beauty, sustainability, user insight, cultural impact, and business impact.
Holcim US will unite its legacy brands in and around Boston, encompassing Aggregate Industries concrete, aggregates, asphalt, paving and recycling across the Saugus, Swampscott, Watertown, Everett, Wrentham and Waltham areas, plus the Lafarge cement terminal in Charlestown. The move to the Holcim US brand for all Massachusetts operations follows similar regional transitions in Colorado, Louisiana, Michigan, Texas and Washington, D.C.
"With the integration of local legacy operations into Holcim, the Boston area will see expanded benefits of construction projects made from quality, innovative materials, such as ECOPact concrete, that not only build needed infrastructure but also meet ambitious sustainability targets," says Holcim US Northeast and Great Lakes Region Senior Vice President Domenico D'Aqui."The step we're taking ensures continued progress our global mission to lower the carbon footprint of the construction industry and bring advanced sustainable building solutions to all."
Dovetailing expansion of its ready mixed concrete production footprint in points north, south and west, Maryland's Chaney Enterprises has formed a namesake unit to oversee a dump truck and cement tanker fleet plus aggregate distribution assets. The latter include established Seaford and Waldorf terminals in Delaware and Maryland, plus the recently acquired Staunton and new Chesapeake terminals in Virginia.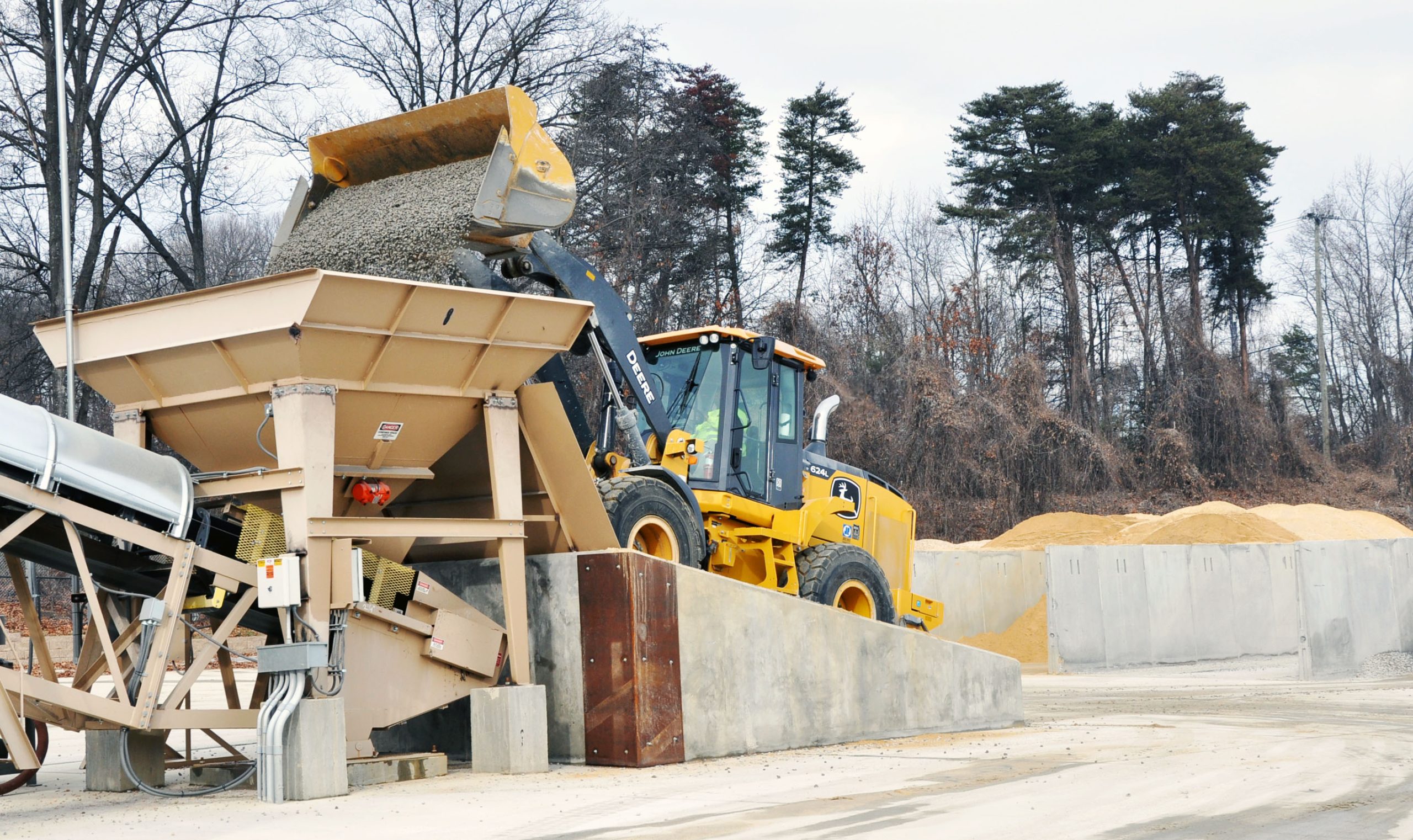 Whether by water, rail, or truck, Chaney Terminals & Transit will optimize transfer of sand & gravel and cementitious materials for the producer's legacy, recently acquired or greenfield concrete operations across Maryland, Virginia and North Carolina. Announcement of additional locations is forthcoming as Chaney Enterprises gains efficiencies with a materials distribution and supply network build out. Formation of the new logistics business is concurrent with permitting work on two North Carolina properties: a ready mixed plant in Powell's Point and a sand & gravel site in Grifton.
Tennessee-based SRM Concrete has acquired aggregate transportation assets from Gilliam Contracting Inc. in Woodway, Texas. The transaction includes a fleet maintenance shop, payroll of 24, plus dump truck, tractor and aggregate trailer fleet. It follows a handful of 2021-22 deals that have positioned SRM Concrete as a major player in Lone Star State ready mixed production. "We are looking forward to welcoming the Gilliam team into the SRM family and providing even better service to the Waco market," says SRM CEO Jeff Hollingshead.
On the heels of its investment in Salt Lake City area contractor AK Masonry, Lehi, Utah-based Maddix Capital has launched a second private equity fund to infuse hundreds of millions into scalable service-based investments. Early on, 30 percent of Maddix Capital Services Fund II has been soft-committed with plans to segment the remainder amongst family offices, ultra-high-net-worth individuals, and institutional investors. Maddix Capital is presenting the instrument as "A target $125 million-plus closed-ended fund—$100 million in equity plus a $25 million opportunistic credit piece. The fund identifies service-based industries that remain largely untapped by conventional private equity players but have proven to be highly profitable when backed by the right partners."
Maddix Services aims to offer incentives, deal structures, and outcomes that align founders, investors, and the fund in a way that benefits all parties simultaneously. To achieve this, its team maintains a sharp focus on shared services, bolt-on merger & acquisition strategies, balanced leverage, expedited liquidity events, and entrepreneur-favorable earnouts. Maddix Services also bridges the gap between private equity and private credit as a "total return" investment vehicle, offering a hybrid growth-and-income generation model that is expected to yield both quarterly distributions and liquidation events for investors.
"One thing that we learned from the AK Masonry transaction is that not all outside capital should be treated equally," says AK Masonry Founder and Maddix Services Partner Alex Short. "The entrepreneurs that we plan to back at Maddix Services can expect more favorable terms and sustained growth through hands-on support."
"Many private equity funds lack real-world operator experience, expertise, and aligned incentives, often leading to suboptimal results," adds Maddix Capital founder Jesse Silva. "This can look like an unwillingness to be in the weeds or a lack of wherewithal to weather the 'unsexy' storms of scaling a business. Our team understands the heavy weight of trying to make payroll when funds are tight and feeling broke when in growth mode, because we've all lived through it ourselves. That shared experience, coupled with our expertise in corporate M&A and business services, has armed us with the insights necessary to help the companies in our portfolio successfully scale and exit in a fraction of the typical timeline—and, ultimately, with much higher returns.