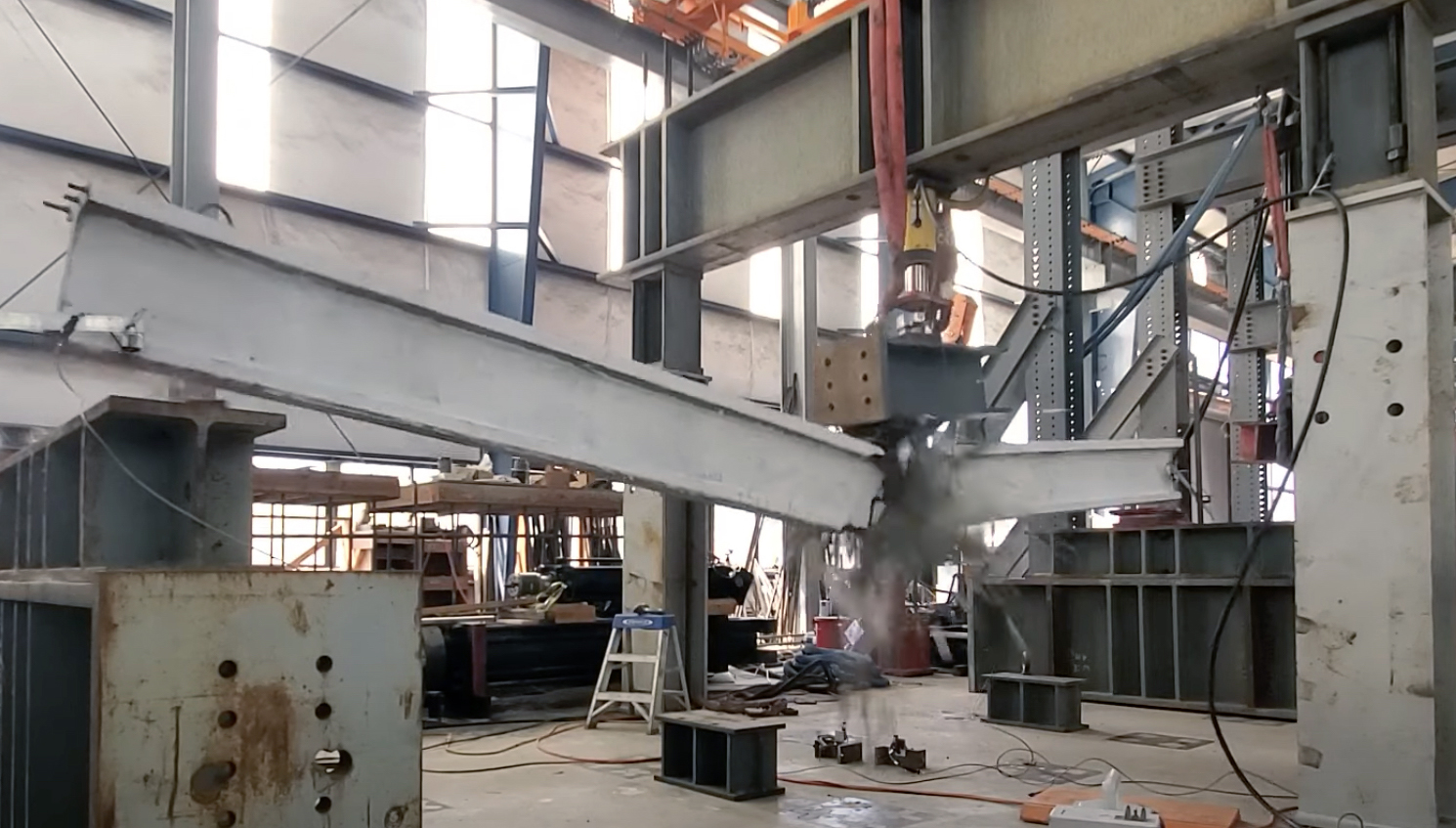 A three-member Oregon State University team took the Precast/Prestressed Concrete Institute's 2023 Engineering Design Competition. Also known as Big Beam, it challenges college or university engineering students to design, build and test a 20-ft. precast, prestressed beam. Teams participate with oversight from a faculty advisor and local or regional PCI producer member—Knife River Prestress in Oregon State's case. Students are judged on their specimens' load resistance as measured in destructive tests simulating real-world conditions for structural elements in buildings and transportation infrastructure, plus project reports, engineering analyses and video overviews.
"PCI Big Beam competition helps students learn different perspectives compared to the knowledge gained from the classroom," says Oregon State's Tanarat Potisuk, faculty advisor. "This includes performing design calculations, building the beam, and observing actual behavior of the beam through the test. The results were eye opening for them, showing that when design assumptions were well thought out and calculations correctly executed, it could predict the actual behavior of the beam closely."
"This competition facilitates a link between engineering calculations and real-world precast concrete fabrication," adds PCI Vice President, Technical Services Jared Brewe, who served as a 2023 Big Beam judge. "It's encouraging to see how the teams approach the problem, adapt to meet limits of their producer partner, and learn through the process of design, fabrication, and testing. The creativity in the video submissions also demonstrates the ingenuity of these students and their excitement for the opportunity to visit and work with our producers."
Joining Oregon State and Knife River Prestress among leading 2023 PCI Big Beam Competition teams and participating producers are University of Minnesota Duluth, Molin Concrete Products (second place) and Iowa State University, Rinker Materials (third place). Other teams and PCI producer members participating this year are University of British Columbia and Rapid-Span Precast; University of Illinois at Chicago and County Prestress; Lehigh University and High Concrete Group; University of Massachusetts, Amherst and Unistress Corp.; New Jersey Institute of Technology and Jersey Precast; and, Northern Arizona University and TPAC.