Sources: Navistar International Corp., Lisle, Ill.; CP staff
Navistar continued rollout of its S13 Integrated Powertrain program at ConExpo-Con/Agg, unveiling for International HX Series models a vocational or on/off-highway companion to the on-highway version that debuted in August 2022 for International LT and RH Series trucks. Developed in collaboration with sister Traton Group brands Scania, MAN and VW Bus & Truck, the new powertrain sets a foundation for the next generation of vehicles, technologies and comprehensive ownership solutions.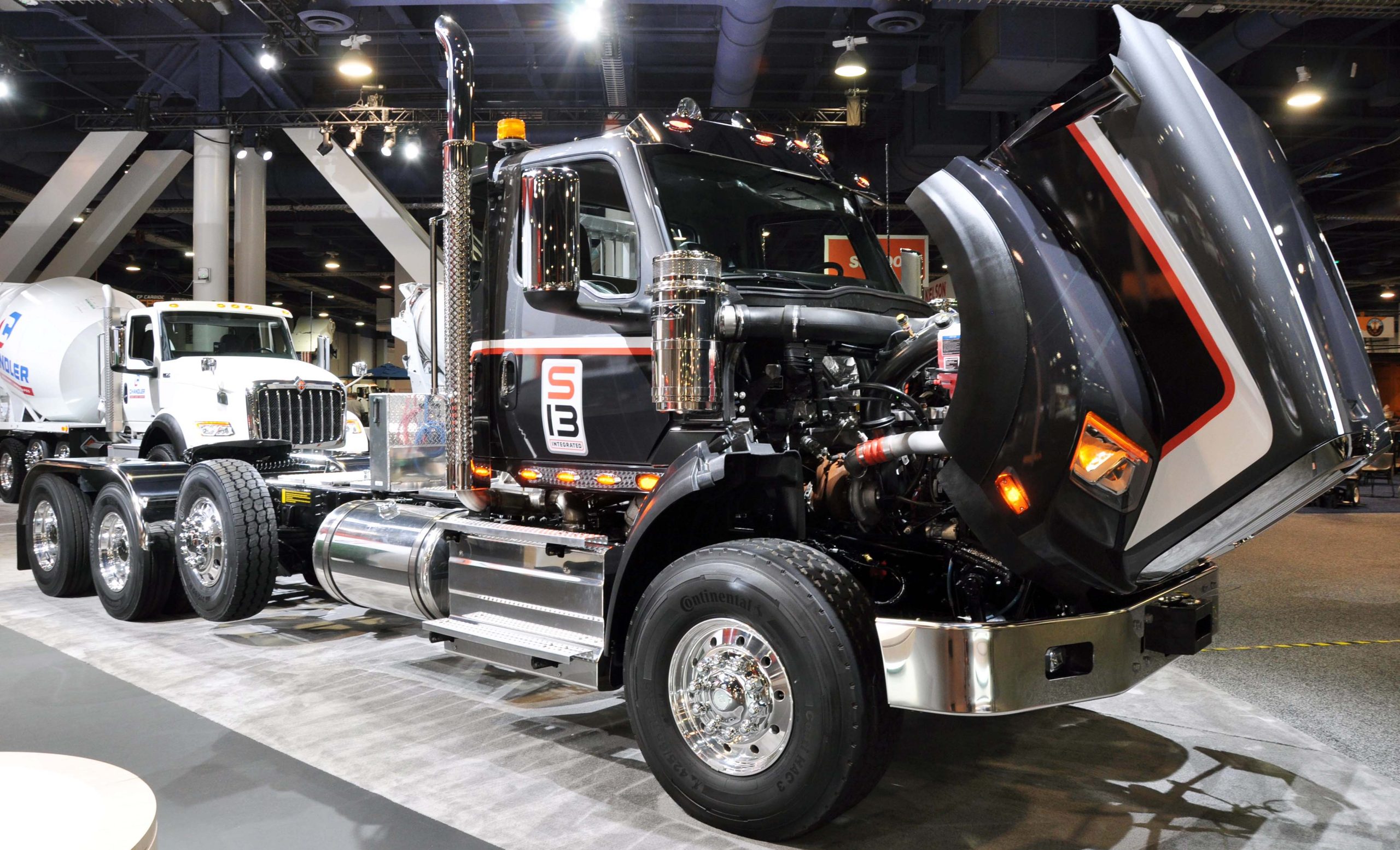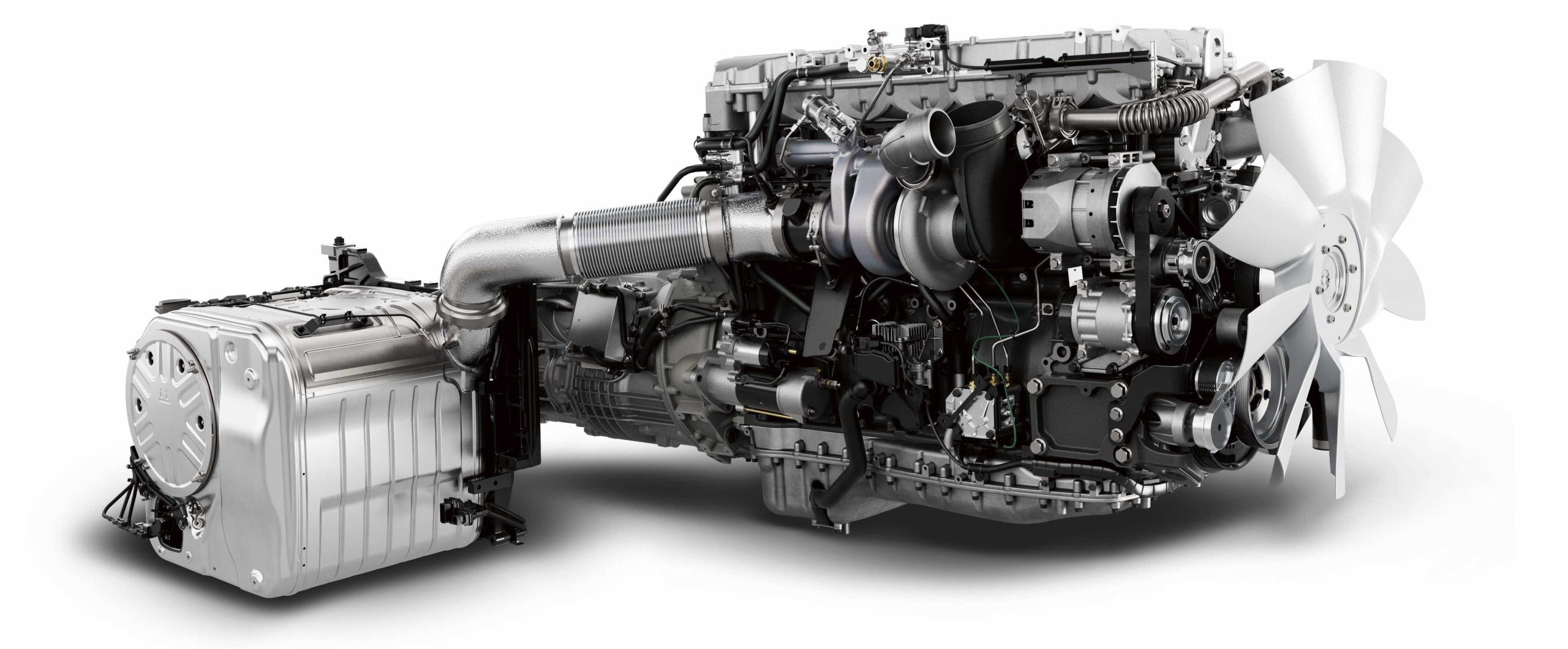 "The S13 is the most advanced powertrain we've ever produced and the lightest vocational powertrain available on the market," says Navistar Vice President, Vocational Truck Business Mark Stasell. "It will benefit vocational customers by achieving stellar performance, simplicity and serviceability, and superior operating economy."
The 13-liter International S13 engine achieves advanced fuel efficiency and performance through a clean burn combustion strategy, plus friction and pumping loss reduction. It is the first Navistar power unit designed with selective catalytic reduction (SCR) technology as the primary emissions reduction method. The absence of an exhaust gas recirculation (EGR) cooler in the one-box, S13 Dual Stage Aftertreatment system allows for nearly 100 percent of exhaust to flow to a fixed geometry turbocharger, equating to more power and improved engine performance. Additionally, the S13 operates on low revolutions and high torque, which equates to fewer fuel injections and less fuel consumption. Since an EGR cooler was eliminated from the combustion process, less soot and particulate matter are generated. The cleaner combustion cycle allows for extended service intervals and eliminates the need for the diesel oxidation catalyst and active regeneration.
"Vocational trucks often spend quite a bit of time idling on a job site, which has historically required more frequent active regens," Stasell observes. "The aftertreatment system of the S13 Integrated Powertrain, combined with the engine combustion strategy, vastly reduces the need for both active and parked regens."
Related article
Analytics, carbon, electric power, hydrogen frame record ConExpo-Con/Agg