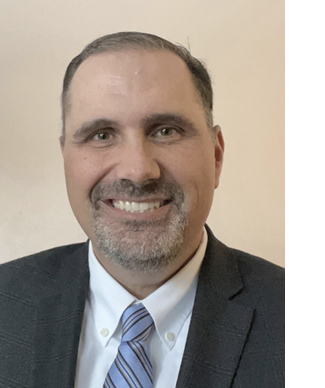 St. Louis-based Afinitas, a leader in concrete plant product machinery and equipment, has appointed of Jason Duncan to its executive leadership team as Afinitas Forming Systems Division president. He succeeds Jamie Wegner, who will remain on the Afinitas executive leadership team, focusing on strategic and organizational initiatives.
Prior to joining Afinitas, Duncan spent more than 16 years with Forterra, serving in such capacities as engineering, sales management, general manager, vice president of Specialty Products, vice president of Stormwater Management and Strategic Accounts, and most recently as West Region vice president/general manager. Duncan is a professional engineer and holds an MBA degree from Washburn University in Topeka, Kan., and a Bachelor of Science/Civil Engineering degree from Kansas State University.
"Jason is well regarded for his industry knowledge and collaborative mindset," says Afinitas CEO Brad Schmidgall. "We are thrilled to have his expertise in all facets of the business to help move us forward and create more value for our customers. In addition, I would like to thank Jamie Wegner for his many contributions as president of our Forming Systems Division. We are happy he will remain a trusted member of our team."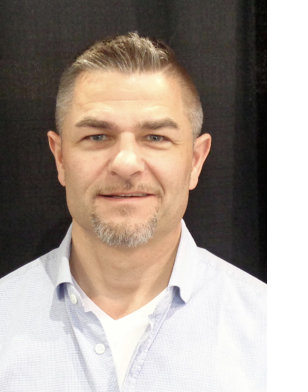 Industrial Services International LLC, Maryland-based provider of specialized manufactured concrete plant equipment, has appointed Andre Ploetner as Managing Partner after serving nearly three years as general manager. Prior to ISI, he was regional manager for Rampf Molds and general manager for Hess Machinery in Mexico. With his long and extensive experience in the concrete products industry, ISI notes, he is uniquely equipped to lead the company's activities in North and Latin America, broaden its activity base and guide it to an exciting future.
Concurrent with his appointment, wife Miriam Ploetner was promoted to Admin/Finance manager. While these changes take hold, former Managing Partner Bea Andreas and Bernd Andreas will continue to be involved in ISI activities, primarily in customer service capacities.
CarbonCure Technologies, Halifax, N.S. has appointed S. Gabriel Carrero as senior vice president of Sales & Marketing. He arrives after two decades in management roles leading commercial operations, business development and strategic marketing for the heavy construction materials plus specialty construction chemicals or building materials. Carrero most recently served as the chief commercial officer at Connecticut-based Sysdyne Technologies, accelerating the global growth of its concrete batching, dispatch and truck management software. His prior experience also includes leadership roles at GCP Applied Technologies and W.R. Grace & Co.
"By adopting CarbonCure amid surging demand for sustainable concrete, I've seen how producers can unlock new revenue opportunities, win more bids through market differentiation and grow their businesses," notes Carrero.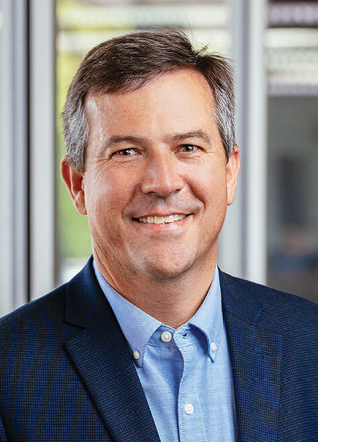 The board of concrete and aggregate plant giant Astec Industries has promoted Jaco van der Merwe to president, chief executive officer and director. He shifts from Infrastructure Solutions Group president, a post he has held since 2019, and succeeds Barry Ruffalo, who has left the Chattanooga, Tenn. company.
Astec Chairman William Gehl credits van der Merwe's seven-year internal track record and leadership in prior construction equipment industry positions, including with Atlas Copco, adding, "His knowledge of our Materials Solutions and Infrastructure Solutions markets and products makes Jaco uniquely suited to lead Astec to the next level of our Simplify, Focus and Grow journey. We also thank Barry Ruffalo for his efforts at Astec and wish him the best in his future endeavors."
"Our company has a 50-year history of designing, engineering, manufacturing and servicing the most innovative, efficient and dependable equipment solutions within the Rock-to-Road segment of the construction industry," affirms van der Merwe. "By working together with a dedicated focus on execution, we will create value for our shareholders, customers and employees."
Separately, Astec Industries has named two independent directors. Mark Gliebe, who retired in 2019 as chairman and CEO of Regal Beloit Corp., now Regal Rexnord, will serve on the Board plus Audit and Compensation Committees. Nalin Jain, president of Digital Electronics, Wabtec Corp., will serve on the Board plus Audit and Corporate Governance Committees.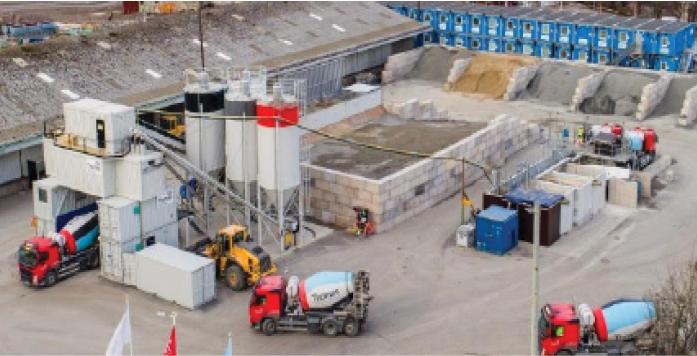 Tecwill Oy, a Finnish company specializing in modular concrete plants, has opened subsidiary to manage the North American market.
Tecwill Canada Inc. is based in Oakville, Ontario and coordinates batch plant sales, service support, manufacturing and spare parts.
"It's time to strengthen our presence and put a new gear on," says Tecwill Oy Business Development and Sales Director Janne Tuomikko. "Our factory assembled and tested plant models have been well received by concrete producers. We want to show that we are a local operator and can offer support and parts. We offer many sustainability-boosting and money-saving benefits to concrete producers, such as energy and fuel savings, and carbon reduction technologies." Tecwill manufactures or assembles key plant components in Finland, he adds, and sources silos or other heavy steel structures in North America. — Tecwill Canada, 2857 Sherwood Heights Drive, Unit 14, Oakville, Ontario L6J 7J9; www.tecwill.com/en
InfoSight, a specialist in precast concrete product labeling, has announced these succession plan measures: President and Chief Operating Officer Dave Hudelson will move into the newly created role of executive chairman. Chief Financial Officer and Vice President of Business Development Rob Underhill will succeed him as president and also serve as chief executive officer. InfoSight founder, inventor, and entrepreneur Dr. John Robertson had previously served in the latter capacity. Rounding out the succession plan measures, the company has named Aaron Thaler as Research and Product Development director; he arrives from Owens Corning, where he most recently served as research & development program leader.
Backed by Wynnchurch Capital L.P. of Rosemont, Ill., expanded polystyrene and expanded polypropylene producer and distributor Foam Holdings has acquired Amvic Inc., Toronto-based insulating concrete form manufacturer, and Concrete Block Insulating Systems Inc. of West Brookfield, Mass.
"Amvic and CBIS are founder-led businesses, built on decades of product innovation and the strongest reputation for quality and service," says Foam Holdings CEO Greg Silvestri. "With these acquisitions, Foam Holdings has added complementary products and locations to better service our customers across North America."
"We are very pleased to have completed these two highly strategic acquisitions," adds Paul Ciolino, partner at Wynnchurch Capital, Foam Holdings owner. "We are committed to providing customers with best-in-class products and unmatched service as we expand the Foam Holdings platform."
Vancouver, B.C.-based auctioneer Ritchie Bros. has consolidated a 75 percent stake in VeriTread, a leading transportation technology and services company. The deal accelerates a marketplace strategy uniting services, insights, and transaction solutions to improve the overall customer experience.
Founded in 2013, VeriTread brings a legacy of experience in building heavy haul transportation platforms and solutions for industrial equipment, vehicles, and other assets. VeriTread is designed to be an efficient and reliable solution for open deck transport, connecting shippers and service providers with simple yet powerful technology. The company's products include a marketplace for listing and quoting shipments, an in-house brokerage to handle complex and urgent freight deliveries, detailed equipment specifications and proprietary freight estimator tools.
"VeriTread adds to our suite of services supporting the needs of owners throughout the equipment lifecycle. At the same time, it also helps create a more efficient global marketplace by integrating transportation solutions directly into our new marketplace technology," says Ritchie Bros. CEO Ann Fandozzi. "VeriTread, in combination with our satellite yards, will allow us to further scale and accelerate our hybrid marketplace model through increased capacity optimization and seamless customer experiences."
"Together we are focused on delivering an extraordinary customer experience, with trustworthy and reliable transportation for heavy equipment, vehicles, and other industrial assets," adds VeriTread CEO Jeff Cox. "We are nimble, flexible, and can't wait to get started."