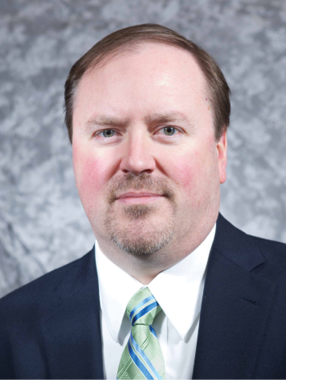 The American Concrete Institute-aligned NEU: Center of Excellence for Carbon Neutral Concrete has named Dean Frank, P.E. as executive director, following prior roles as NEU director of Validation and ACI program developer. He brings extensive experience in sustainability, International Standards Organization standards, and certification development of personnel, products and concrete operations. Prior to ACI, Frank gained a comprehensive working knowledge of resilience and sustainability in roles with Wiss, Janney, Elstner Associates, the National Precast Concrete Association and Precast/Prestressed Concrete Institute. He also has experience as an assessor with ISO standards governing the operations of conformity assessment bodies and is a licensed engineer in Indiana and Colorado.
The Portland Cement Association has announced recipients of 2022 Safety Innovations plus Energy and Environment Awards. "Their accomplishments are extraordinary. They put into perspective just how much members care about the environment, and more importantly, the safety and well-being of their staffs and the communities where they work," says PCA CEO Mike Ireland. "These companies set the bar very high for themselves and are abiding by recommendations in our Roadmap to Carbon Neutrality. In some cases, they are exceeding them. They are doing all of this, while manufacturing an essential, sustainable product that is a staple in construction projects all across America."
PCA Energy and Environment Awards are presented to producer members that have implemented outstanding pollution control and sustainable operating practices and forged exemplary relationships with communities where their cement plants are located. Submissions from plants across the U.S. were evaluated and recognized for 2021 work. By category, 2022 award recipients are:
Environmental Performance: Giant Cement Co., Harleyville Plant, South Carolina
Land Stewardship: Buzzi Unicem USA, Signal Mountain Plant, Chattanooga, Tenn.
Outreach: Cemex USA, Balcones Cement Plant, New Braunfels, Texas
Energy Efficiency: St Marys Cement Inc., Charlevoix Plant, Michigan
Overall Environmental Excellence: CalPortland Co., Ore Grande Cement Plant, California
PCA Safety Innovation Awards are presented to producers that have developed practices, projects and programs that improve accident prevention and team member wellbeing. The program broadly communicates exceptional ideas to all stakeholders and highlights the importance of safety programs both inside and outside the industry. Entries are judged in the areas of innovation, ease of use, ease of construction, effectiveness, and risk prevention. The PCA Occupational Health and Safety Committee, along with independent cement industry experts, recognize these four projects/categories and the member companies behind them:
Milling and Grinding: CRH Ash Grove Cement, Leamington Plant, Utah
Milling and Grinding: CRH Ash Grove Cement, Montana City Plant, Clancy
General Facility: Monarch Cement Co., Monarch Cement Plant, Humboldt, Kan.
General Facility: Buzzi Unicem USA, Nashville LSI, Tennessee
PCA Safety Performance Awards are presented to member cement plants that do not have a reportable injury or illness during the year. In 2022, nine plants—or 10 percent of all active cement operations in the U.S. and its territories—achieved that benchmark. Recipients are Argos USA, Atlanta and Dorado, Puerto Rico; Ash Grove Cement, Sumterville, Fla.; CalPortland, Rillito, Ariz.; Cemex USA, Clinchfield, Ga.; GCC Dacotah Cement, Rapid City, S.D.; Heidelberg Materials, Bellingham, Wash. and Cupertino, Calif.; and, Martin Marietta, New Braunfels, Texas.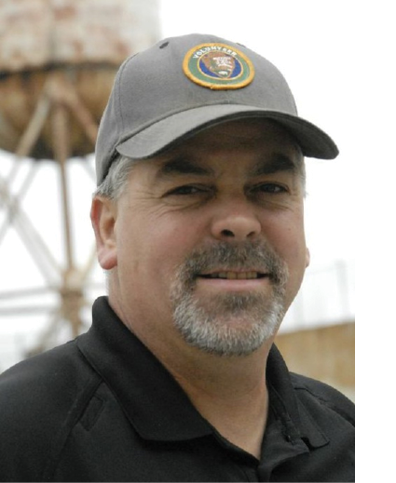 The American Society of Concrete Contractors has named Gordon Hefner to replace Executive Director Bev Garnant, who led the organization for 20-plus years. He will administer all ASCC programs and oversee a staff of eight serving more than 700 contractor, design or engineering professional, manufacturer, supplier and distributor members in 12 countries. Hefner brings 27 years' experience in construction trades association management. He holds a B.A. from the University of Missouri-St. Louis, M.A. from Webster University, and Certified Association Executive credential from the American Society of Association Executives.
Separately, noted decorative concrete speaker, trainer, and quality control manager Clark Branum has joined the ASCC Technical Division in the part-time role of decorative and polished concrete specialist. He will provide leadership, counsel, and direction for the Society's Decorative Concrete and Concrete Polishing Councils. One of his key responsibilities will be fielding questions from decorative concrete and polished concrete technical hotlines.
With 40-plus years in the industry, Branum is the training and technical director for Sundek Products and serves as liaison with the American Concrete Institute, World of Concrete show management, and Concrete Industry Management National Steering Committee. Prior to the Sundek position, he was the training and specification manager for Diamatic USA; national training and technical development director for L.M. Scofield Co.; and, technical director for Brickform Products.
In addition to the appointments, ASCC recently teamed with Tilt-Up Concrete Association, Mount Vernon, Iowa, on a second annual Safety Summit, staged late last year in Albuquerque, N.M. The program featured a keynote from Baker Concrete Construction Vice President and Chief People Person Mike Schneider, who detailed his company's adoption and implementation of the Incident and Injury Free (IIF) safety culture. IIF is a way of life—behavior, beliefs, values, symbols—that are accepted by all in an organization and communicated and imitated from one group to the next. He also discussed mental health issues impacting the construction trades and measures that can be taken to recognize signs of co-worker difficulties. The Safety Summit agenda was rounded out with nine industry roundtable discussions on topics including Making the Transition from Hard Hats to Helmets, Total Worker Health, New Hire Onboarding/Orientation and Balancing Safety vs. Production.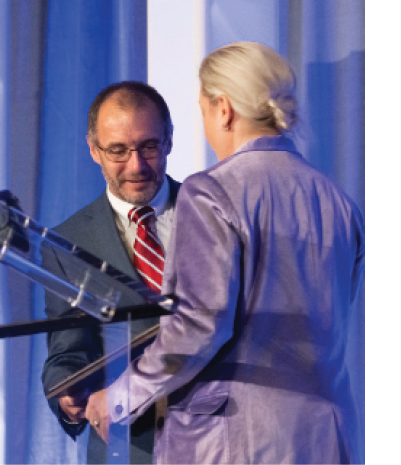 The American Concrete Pavement Association has presented Cemex USA Director of Market Development and past chairman Jim Mack with the Harold Halm Presidential Award, named in honor of the association's first president and recognizing significant contributions to the industry.
ACPA has also honored another past chairman, Stephen Jackson of Cedar Valley Corp., with the Hartmann-Hirschman-Egan Award, recognizing individuals or organizations for unparalleled commitment, dedication, participation, and leadership in the concrete pavement community. University of North Carolina at Charlotte's Tara Cavalline, Ph.D., has received the Marlin J Knutson Award for Technical Achievement, named for ACPA's second chief executive and recognizing individuals who have made significant contributions to advancing the development and implementation of technical innovations for concrete pavement design and construction. ACPA rounded out its individual 2022 honors by naming Colorado/Wyoming Chapter Executive Director Angela Folkestad, P.E. as Outstanding Promoter Award. Members especially note her role in shaping the trajectory of concrete pavement in Colorado, which during the past five years has been at the forefront of utilizing concrete overlays, portland limestone cement, in-place recycling, and performance-engineered mixtures.
During an annual meeting and 40th anniversary commemoration, the Pennsylvania Aggregates and Concrete Association elected 2023 officers: Chairman Jeff Detwiler, president, Materials New Enterprise Stone & Lime Co.; Vice Chairman Jamie Stilley, president of Amerikohl Aggregates Inc.; and, Secretary/Treasurer Travis Rohrer, president and CEO of Rohrer's Inc.
PACA also named five member company individuals to its Ambassadors of the Industry Hall of Fame, with 100-plus inductees since its launch in 2000. Members of the 2022 class are James Johns and Loy McEldowney of New Enterprise Stone & Lime; Kurt Hanf of Hanson Aggregates; Susan Armstrong of Central Builders Supply; and, Paul Rader of J.J. Kennedy Inc. (posthumous). Additionally, the association has presented Jonathan Kolbe of Allegheny Mineral Corp. with the annual Chairman's Award, recognizing work supporting PACA's mission and purpose. Kolbe is especially noted for efforts amplifying the industry's voice through the PACA Political Action Committee.
The Associated Builders and Contractors has elected Milton Graugnard, executive vice president of Louisiana's Cajun Industries LLC, as 2023 national chair. "Leading ABC in its 73rd year of serving this vibrant industry and defending free markets and open competition values is the honor of a lifetime," he says. "In 2023, ABC will focus on increasing member participation in its STEP Safety Management System—a crucial 'step' any company should take to be safer—growing the workforce talent pipeline and promoting the merit shop philosophy in the political arena. I have the utmost respect for those who have served before me in this role, and look forward to continuing to build that bright future for our industry."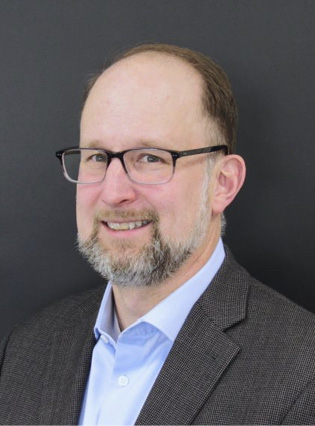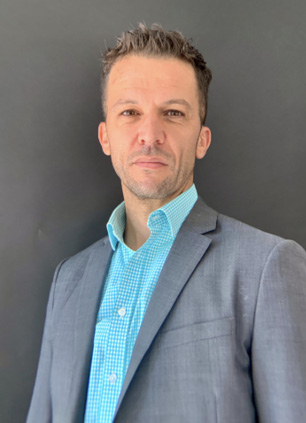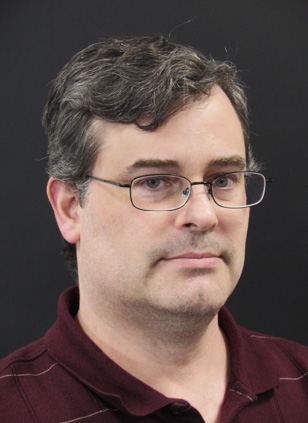 "The 2023 ABC Executive Committee will deliver exceptional value to our more than 22,000 members and their more than 1 million employees by advancing an industry that builds the places where we work, play, worship, learn and heal," adds ABC President and CEO Michael Bellaman. "It is humbling to work alongside industry and community leaders. Together we will continue to deliver on our strategic goals of establishing ABC members as the world-class standard for total human health, safety and environment; increasing the political influence of ABC; leading the industry in workforce development and education; and, growing and delivering value to a diverse and committed membership."
CTLGroup, Skokie, Ill. engineering, architecture, and materials science consultant, has announced three appointments to grow service offerings and enhance core capabilities. David Corr, Ph.D., P.E. has joined the headquarters office as principal engineer and Materials Consulting practice group director. A leading expert on structural performance and the science of porous infrastructure materials, he has studied the durability of concrete and timber, the rheology and fresh-state behavior of concrete, and fracture and cracking in cement-based materials.
Marcello Tronci, P.E. joins CTLGroup as senior structural engineer, based in the New York City office and poised to apply extensive experience from positions in the U.S. and Italy. His expertise includes performing feasibility studies, risk analyses and investigations in connection with building or structure repair and rehabilitation, plus new construction consulting.
David Waratuke, S.E. also joins CTLGroup as senior structural engineer, based in the Skokie office. With nearly 30 years' experience, his domestic and global work encompasses forensic investigations, building renovation and repair, construction engineering support, high rise structures, convention centers, sports and aviation facilities, and unique projects including the glass observation boxes near the top of Chicago's 1,450-ft. Willis Tower.
Sterling Infrastructure Inc. of The Woodlands, Texas has acquired Concrete Construction Services of Arizona LLC. CCS prepares, pours and finishes post-tensioned concrete foundations in new housing subdivisions in the greater Phoenix area. The $22 million transaction brings Sterling Infrastructure an experienced and highly effective management team and workforce, with nearly $70 million in annual contract work.
"The addition of CCS to our Building Solutions segment allows us to expand our breadth of residential service offerings to blue-chip customers in Arizona," says Sterling CEO Joe Cutillo. "The population shifts in the area have significantly increased the demand for our residential services, and this tuck-in acquisition broadens our capacity. We welcome CCS to our team and believe they are a culture fit with their strong entrepreneurial management and solid competencies in concrete foundations."
Dean Frank