The National Steering Committee (NSC) behind the five Concrete Industry Management four-year degree programs has named 2022 officers: Executive Director Rex Cottle (retired, Trinity Industries); Chairman Karl H. Watson Jr. (7W Capital); Vice Chairman Steven Cox (Command Alkon); Secretary/Treasurer Nicole Maher (National Ready Mixed Concrete Association); and, Immediate Past Chairman Mike Schneider (Baker Concrete).
Officers also serve on the NSC Board of Directors, where they are joined in the current term by Bruce Christensen (Master Builders Solutions); Kelly Curtis (Votorantim Cement NA); Frank Flatch (Silvi Group); Beverly Garnant (American Society of Concrete Contractors); Douglas Guerrero (CIM Patrons, California State University, Chico); Marti Harrell (National Precast Concrete Association Foundation); Scott Harrison (Construction Insight); Michael Ireland (Portland Cement Association); Guillermo Martinez Sans (Cemex USA); Paul Ozinga (Ozinga RMC Inc.); Aaron Snowdon (Lehigh Hanson); Tom Strittmatter (Sika Corp.); Pierre Villere (Allen-Villere Partners); and, Tim Wrinkle (Mack Trucks). Honorary CIM Directors are David Vickers (Permian Basin Materials); Earl Keese (charter CIM director), and Michael Shydlowski (retired, Master Builders Solutions).
Rounding out 2022 NSC appointments as subcommittee chairs are Education, Heather Brown (Irving Materials); Marketing, Brian Gallagher (Graycor); Long-Range Planning, Randal Beard (Walter P Moore); Auction, Ben Robuck (Cemex USA); Membership, Steven Cox; Recruiting, Paula Dunn (Master Builders Solutions); and, Research, Julie Garbini (RMC Research & Education Foundation).
"For the last 25 years, the leadership of the concrete industry has embraced and supported the mission of the NSC for CIM of 'advancing the concrete industry by degrees'," says Rex Cottle. "Many major companies in the industry, along with most national concrete associations and foundations, have pledged their time, talent and treasures to CIM through their involvement in the NSC. Those industry leaders who serve on our board of directors are a testament to their commitment to the continued success of CIM."
The NSC supports CIM programs at New Jersey Institute of Technology, Newark; Middle Tennessee State University, Murfreesboro; Texas State University, San Marcos; South Dakota State University, Brookings; and, California State University, Chico.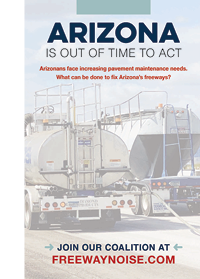 Advancing Organizational Excellence, Michigan-based, American Concrete Institute-aligned consultant, has received four honors this year for creative or technical work supporting construction industryclients:
• Academy of Interactive & Visual Arts Communicator Award of Excellence, presented for an integrated Coalition for Responsible Roads campaign;
• Hermes Creative Platinum-Level Award, also presented for the Coalition for Responsible Roads campaign;
• Hermes Creative Honorable Mention, presented for Concrete Industry Management Auction promotion materials; and,
• AVA Digital Platinum Award, presented for the Coalition for Responsible Roads campaign.
The Coalition campaign promotes sustainable, cost-effective concrete paving in the challenging climate of Phoenix, Ariz. AOE created it on behalf of the International Grooving & Grinding Association. "As an engineering-based, technically oriented trade association, the world of marketing and public relations seemed an unfamiliar and daunting space to enter," says IGGA Executive Director John Roberts. "Working with AOE has simplified this transition and allowed us to better communicate key messages. Their knowledge of the concrete industry and willingness to integrate key staff within the association's operations have allowed us to realize our full marketing potential. Partnering with AOE is one of the best business decisions we have ever made!"
The Hermes Creative Honorable Mention recognizes AOE work on a January 2022 event that grossed nearly $1.75 million for CIM degree programs at New Jersey, Tennessee, Texas, South Dakota and California universities. "The 2022 CIM auction at World of Concrete set a new record in proceeds," affirms CIM Marketing Committee Chair Brian Gallagher. "For more than 15 years, we've counted on AOE to support our public relations, social media and marketing efforts to promote the auction and the CIM program. The AOE team was, and continues to be, an important part of our success."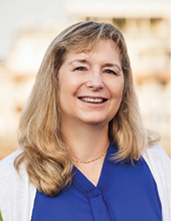 Separately, AOE Director of Sustainability Communications Kari Moosman has earned designation as an Envision Sustainability Professional (ENV SP). The credentialing is part of the Envision Framework, a globally recognized and highly credible approach to creating sustainable, resilient and equitable civil infrastructure. The framework and its certification program, which focus on education, training, and third-party project verification, are administered by the Institute for Sustainable Infrastructure. ENV SP candidates are required to complete an official ENV SP training course, covering topics such as quality of life, leadership, resource allocation, the natural world, climate and resilience, and applying Envision to infrastructure projects.
In addition to her AOE role, Moosmann is also director of Marketing for a client, NEU, an ACI Center of Excellence for Carbon Neutral Concrete. The recently chartered organization was established to provide access to the technologies and knowledge needed to effectively and safely produce and place carbon neutral concrete in the built environment.
"In response to our clients' expanding needs, AOE is has grown its services by creating a sustainability practice group. Kari Moosmann's expertise in leading clients' sustainability communications efforts led to her being named director of this practice group," says AOE President Kimberly Kayler, CPSM.
"I'm looking forward to working with organizations and associations on their sustainability journey," adds Moosmann. "While providing the solutions is a first step, effectively communicating is an important next step, so all options can be successfully conveyed and understood."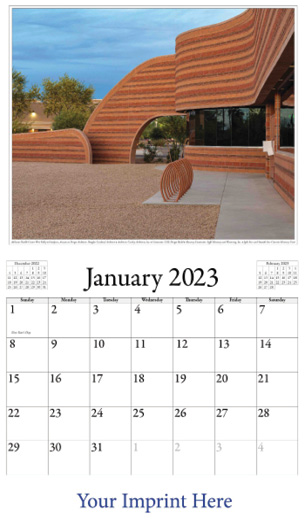 BESSER FIRMS UP 2023 CALENDAR ORDERS; ADDS E&R SPLITTING EQUIPMENT

Besser Co. is accepting through month's end orders for its 2023 Concrete Products Calendar, along with photos of concrete masonry, paver or segmental retaining wall unit projects—all candidates for use as monthly themes or highlights. Calendar month grids, located beneath the project images, are custom imprinted for each producer. Imprints can include logos, website, phone numbers and addresses. Orders placed this month will be fulfilled by November. Along with order inquiries, block, paver and SRW images of residential or commercial building or hardscape projects can be directed to Besser's Terri Grulke, [email protected]; 989/906-1448.
Along with showcasing concrete products' versatility and aesthetic potential, the calendars provide 365 days of promotion; serve as a useful tool for customers and prospects; effectively build brand recognition; and, encourage repeat business. Custom calendars are available for $7.75 each in quantities under 250; $7.50/each for quantities above 250.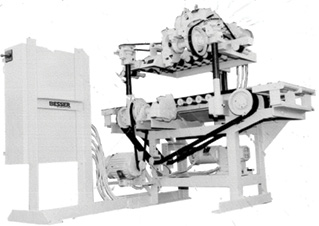 E&R MANUFACTURING
Besser announced late last month the acquisition of the service parts inventory and intellectual property of E&R Manufacturing Co., Kirklin, Ind. specialist in hand operated or production splitters plus pitchmasters, all geared to concrete block.
"We're pleased to begin supporting the E&R product line with a healthy inventory of parts; additionally, we've begun manufacturing parts in our Alpena facilities to maintain an ample supply," says Besser Director of Parts and Support Ron Gunderman. The full line of E&R equipment is being reviewed and will join the Besser offering soon, he adds. — Besser Customer Service Center Team, 989/354-1000, [email protected]