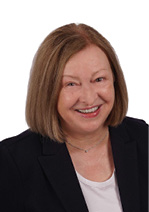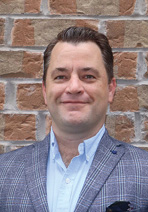 Topwerk America has announced the year-end retirement of Topwerk Services President Gudrun Hess. She will assist in a transition to successor Scott Russell, elevated from his post as North American sales director for Prinzing Pfeiffer, Topwerk Group member.
Gudrun Hess formed Hess Machinery Canada in 1981, focusing on North American market development for Germany's Hess Maschinenfabrik. Since 2013, she has also helped the Topwerk Group develop the region for Prinzing Pfeiffer and SR Schindler machinery solutions. Management credits her with a stellar 40-plus-year career defined by many close customer relationships developed and employees mentored.
"Those of us who have had the privilege to work with Gudrun consider her a fantastic teacher, motivator, and inspiring leader. She sets a high bar with her work ethic, passion and precision," says Topwerk America CEO Chad Rathke. "We are going to miss Gudrun's knowledge, experience, and leadership."
"Looking back over the many years, I was lucky to have participated in the tremendous growth in the concrete products industry in North America, first with Hess and now Topwerk. I have formed valued relationships with many of our customers, that became an extended family, with memories that I will hold dear forever. I want to assure our Canadian customers that I have all the confidence in Scott Russell continuing our commitment for excellent service and support," Hess adds.
Russell takes on the responsibility for the sales, service and after sales support for the entire portfolio of the Topwerk Group owned companies, including Hess GmbH, Hess AAC, Prinzing Pfeiffer and SR Schindler in Canada. He began his career in the legal field and proceeded to the aggregates industry ahead of joining Topwerk in 2019. "Scott has invested his time and passions to developing client relationships, growing his knowledge of the pipe & precast industries and crafting machinery solutions that fit client needs," notes Rathke. "He has shown strong leadership, investing his personal time towards the wellbeing of the pipe & precast workforce while volunteering on the safety committees of the National Precast Concrete Association and American Concrete Pipe Association. He has also displayed strong leadership ability to his co-workers with a 'no job is too small' attitude, openness to listening to his co-workers, and overall approach to his work."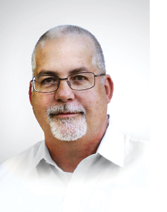 Texas-based C&W DustTech, market leader in dust collection equipment for ready mixed and manufactured concrete production, has expanded the charge of Chief Operating Officer Steve Duncan to include general manager duties. He will continue to manage the company's operations with additional administrative oversight, while assuming a greater role in the execution of organic growth and planning strategies. Duncan will supervise departments including Operations, Manufacturing, Purchasing, Production Control, Quality, Logistics, Engineering, and now Sales.
Duncan will join C&W President Bill Werra in executing short- and long-term strategic plan actions. The plan calls for manufacturing facility expansion, integration of capital equipment to expand manufacturing capabilities, and identification of organic growth opportunities. "For nearly 20 years, Steve has demonstrated an unwavering commitment to the success of this organization, our stakeholders and our customers. He exemplifies the 'Never Settle' attitude that drives our team every day," says Werra. "His leadership and personal passion for company culture are paramount as we continue to position C&W during a time of exceptional growth." The Titan Precast Management System announces a partnership with BASYS to bring integrated credit and debit card processing into the Titan 3000 plant management system. Users can now process credit card payments efficiently and economically, with transactions automatically reflected in the Titan system.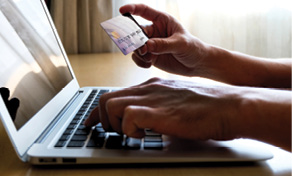 "This partnership with BASYS enables our customers to accept payments that will be automatically integrated into the Titan system," says Magda Muka, co-founder of New Jersey-based Muka Development Group LLC, owner of the Titan 3000 system. "This saves time and money for our customers, because they can now process and manage credit and debit card payments from within the Titan system rather than using a separate system and manually transferring the data."
The BASYS system is secure, nationally recognized and priced competitively, she notes, adding "We've used BASYS in our business and have found them to be easy to work with, affordable and efficient, so it was a perfect match with our Titan Precast Management System."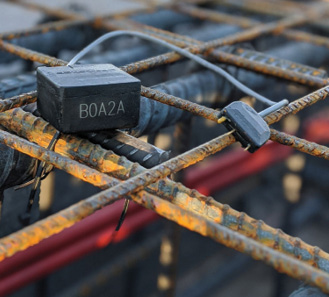 Bolsinger Rebar offers pre-assembled and fabricated rebar packages that save contractors labor hours by reducing the amount of field fabrication and cage assembly; the SensyRoc maturity monitoring platform stands to bring customers additional savings. Bolsinger Rebar serves markets throughout Iowa and its six bordering states.
Cascade, Iowa concrete reinforcing steel supplier and fabricator Bolsinger Rebar has introduced wireless SensyRoc devices through its contractor program. Houston-based Sensytec Inc. engineers the slab- or structure-embedded sensors to monitor temperature and electrical resistivity to ensure concrete is curing under favorable conditions—minimizing thermal cracking and shrinkage risk. SensyRoc alerts engineers and contractors when formwork can be safely removed, while instantly providing quality assurance and record keeping data.
Private investor Elvisridge Capital has closed on Innovative Concrete Technology Corp., Florida-based producer of coatings and sealants that renew, protect, and beautify concrete and hardscapes. Alex and Tish Metrovitch, who founded ICT in 1996, will continue managing day-to-day operations and report to Elvisridge Capital Vice President of Landscape Products Jack Miller.
"ICT is our second acquisition in the decorative concrete and hardscape industry," says Elvisridge Managing Director Michael Southard, whose Beachwood, Ohio firm entered the business in a 2020 deal for SurfaceLogix brand owner Reliance Supply Co. "The products are available through leading pool and landscape distributors and paint store and swimming pool supply retailers. Our plan is to expand ICT's geographic footprint and add complementary products." Autonomic Materials Inc., Champaign, Ill. developer of self-healing concrete rebar coatings, has closed a $3 million preferred stock financing round, fully subscribed and co-led by Burwell Management Co. and Camino Real Capital Partners with participation from CSR Investments, Phoenix Venture Partners, Solvay Ventures and several angel investors. The funds will be used to accelerate sales of the company's branded high-performance and ultra-low VOC coatings portfolio, including the new AMP-UP RB, which has been validated by an independent third-party testing to provide concrete reinforcement and corrosion protection.
"Our products eliminate traditional tradeoffs between eco-friendliness, ease of use and performance. In applications ranging from waterparks to steel concrete reinforcement, they are solving problems that incumbent products don't. The funds raised will allow more investment into our marketing and building out our sales team in an effort to bring these products to the end users who need them," says AMI CEO Dr. Gerald Wilson.