A visit with 2021 NCMA Chairman Rocky Jenkins
BY DON MARSH
Rocky Jenkins' career in manufactured concrete products was launched from a management trainee program in the house that Florida legend M.E. "Doc" Rinker built. That experience will serve Jenkins as the 2021 National Concrete Masonry Association Chairman.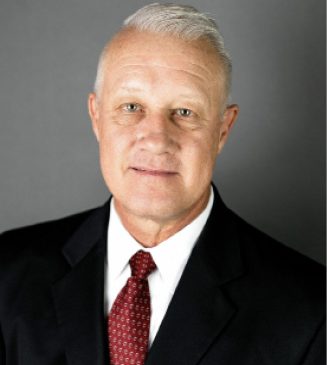 "There were three major things NCMA and its members faced as my term began: A pandemic that offered little clue what the year would look like, even with a better-than-expected 2020 and the promise of mass vaccinations; the CMU Checkoff campaign with challenges of keeping stakeholders informed about referendum timing/procedure; and thirdly, discussions of closer NCMA and Interlocking Concrete Pavement Institute (ICPI) ties. On top of that, we faced a change of administrations in Washington, D.C. and were watching for how new policies would affect our businesses," he says.
"I prefer to go into a leadership role communicating a strong vision and set of goals. However, starting 2021 with so much uncertainty, I felt our members already had much to wrap their heads around. Therefore, I challenged association members and staff to be agile; Bold in their thinking; Collaborative in understanding; Decisive in movement." 
Seven months on, certainties abound. Public health threats and other pandemic disruptions are fading. Closer to concrete masonry and hardscapes, NCMA and ICPI officers are prepared to update members on matters and programs of mutual interest. And the CMU Checkoff campaign reaches a critical point this month as members and staff prepare to convene August 3-6 in Milwaukee for the NCMA Midyear Meeting.
The U.S. Department of Commerce set the summer stage in May. It opened registration to all manufacturers in the U.S. eligible to participate in a referendum on a program that would form a Concrete Masonry Products Board, authorized to institute a one-cent collection on all concrete masonry units at first point of sale. The Board would be the management centerpiece of the Concrete Masonry Products Research, Promotion and Education Act. The Act, signed into law November 2018, outlines roles and relationships for industry allocation of promotion resources and oversight by the Commerce Department.
CMU Checkoff proponents from within and beyond NCMA stress the need to better tell the concrete masonry construction value proposition by:
Conducting research needed to support advocacy for building code provisions recognizing concrete masonry's full strength and performance characteristics.
More consistently delivering messaging for architectural, engineering, construction, home building and downstream parties.
Supporting current concrete masonry practitioners along with those institutions equipped to prepare future design professionals inclined to CMU solutions.
Ensuring there is enough skilled labor to support production and installation of gray and architectural block.
After the registration period ends, Commerce will mail formal ballots to eligible producers and a voting period will be announced. Passage of the CMU Checkoff requires a majority of voting producers to approve. Also, those voting in favor must represent a majority of the production capacity, measured in machine cavities, among referendum participants.
TRANSPARENCY
The Concrete Masonry Products Research, Promotion and Education Act elicits praise and criticism. Few stakeholders are better positioned to hear both sides than 2021 NCMA Chairman Jenkins.
He has worn two hats during Act implementation: One as an officer of NCMA, the group Commerce Department officials recognize as the applicable national industry association, and second as director of Block and Building Materials in the Commercial Development Group of Cemex Construction Materials Florida. Florida has benefitted from a state version of a checkoff with oversight from the Florida Department of Economic Opportunity. The Florida checkoff authorizing legislation created the Florida Concrete Masonry Education Council Inc. (FCMEC), which manages the collection and disbursement of funds.
"Florida producers have been very pleased with checkoff results. Currently, supply is sold out and new capacity is coming on line. Once you start to look at the federal Act, it is easy to do the math and see where Florida would be in supporting the national program," Jenkins explains. In an effort to address Florida block producer concerns as well as referendum opponents outside the Sunshine State, he moved for an NCMA resolution—pending CMU Checkoff approval— that would impress upon the future Concrete Masonry Products Board the need for immediate action on five specific matters:
Raise the threshold for allocation of funds to the region from which they are collected, enabling stakeholders to direct a larger percentage of every dollar the CMU Checkoff collects from that region.
Designate Florida as its own region, separating it from the Act-defined Region 2, where it is joined by seven other Southeast states. (Florida accounts for approximately 20 percent of national CMU production.)
Ask Congress and the Commerce Secretary to reduce or eliminate a provision in the Act which requires some of the collected resources to be invested in an escrow for future rather than immediate use.
Lock assessment at one cent per block for the program's first five years at a minimum, tabling a Board prerogative to increase the assessment rate.
Clarify, if further clarification is needed, that the CMU Checkoff assessments would be limited to only concrete masonry units.
The resolution is available for review on the CMU Checkoff website, www.cmucheckoff.com.
MARKET OPPORTUNITY
With CMU Checkoff industry awareness efforts and referendum progressing, Rocky Jenkins is able to devote the remainder of his NCMA term to goals that otherwise would have been addressed early on. Topping them is a recommendation to develop a formal promotion program for the multifamily housing market, where starts have remained in the 350,000- to 400,000-unit range the past few years.
"The opportunity and approach to developing this segment are common to producers across the country. It's a target market we need to go after; one worth our time and investment," Jenkins contends. "I will state the case to membership for more resources devoted to the multifamily housing market and have four to five months to push the message."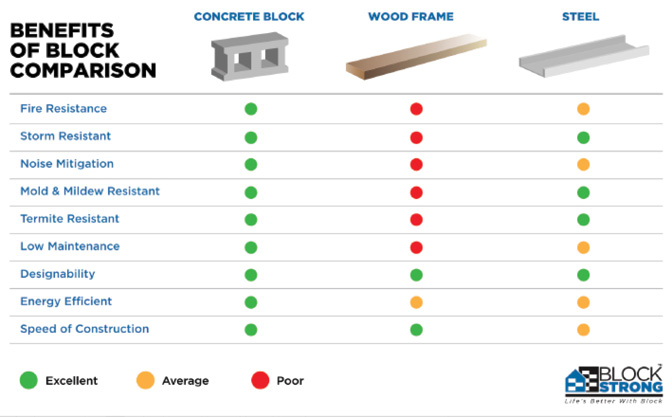 "Apartments, condominiums and townhouses have a different dynamic than the commercial building and single family housing targets that NCMA members are more accustomed to," he explains. "Multifamily development ownership is largely real estate investment trusts (REITs). They have a lot of power, decision making authority and money. We have never effectively penetrated REITs as an influence group. It will take a multifaceted strategy best done at the national level. The timing is right as the cost-benefit analysis has shifted this year even more in our favor. Wood prices remain high, and we are confident CMU is the way to go, especially with safety and construction quality factors."
Jenkins credits Jan Boyer and the Pennsylvania Concrete Masonry Association with giving the industry an invaluable head start with their "Initial Cost of Construction Study: Multi-Residential Structures" (www.buildingstudies.org). This study, looking at first costs for a variety of building systems for multi-family construction indicates that concrete masonry is cost-competitive—and in some cases more cost-effective—than wood frame construction.
NCMA pursuit of multifamily housing market opportunities would coincide with a budding campaign under the Florida Concrete & Products Association (FCPA), which represents a high percentage of Sunshine State block producers. A national promotion of concrete masonry methods to REITs and independent apartment, condominium and townhome developers could benefit from an ongoing FMCEC funded, FCPA established, single-family home campaign marketed under the trademark Block Strong (www.blockstrong.com).
A website rich in consumer appeals frames the Block Strong message to the single-family housing market, seeding design ideas and wall performance expectations in the minds of home buyers. "We learned years ago that builders will not readily change the way they put up homes. The consumer or homeowner is the only one who will get the builder to change," Jenkins observes. "If you get enough consumers to go into a builder's office asking about concrete masonry, change happens. We see this same dynamic as instrumental for making gains in the multifamily market."
---
NATIONAL CONCRETE MASONRY ASSOCIATION At-a-Glance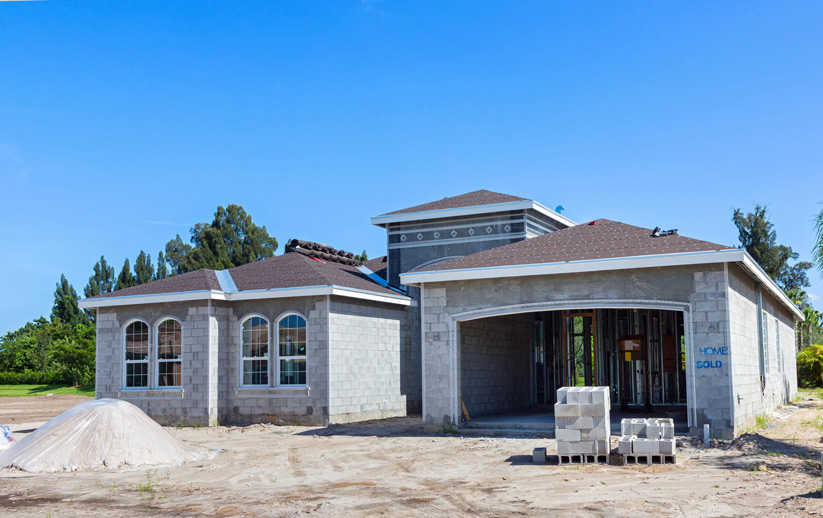 NCMA represents producers and suppliers of concrete block, manufactured stone veneer, segmental retaining walls and articulating block assemblies. Diversification of producer member offerings has led to the designation of association programs around Hardscape Products, Masonry and Manufactured Stone segments, each presenting unique market challenges and opportunities.
For more than a century, NCMA has engaged in a range of technical, research, education, marketing, certification, communications, and government relations activities, and offered a variety of technical services and design aids through publications, visual presentations, computer programs, and technical training. Nevertheless, "NCMA is not just a building and a pile of programs," the association notes. "The people who make up our organization are what make it special. We have the people, ideas, know-how and opportunity. We are an industry full of doers."
Despite the past year's limitations on traditional business exchanges, NCMA members and staff finalized a handful of deliverables raising concrete masonry market prospects for 2021 and beyond. The EleMasonry Design Software, released earlier this year, quickly and easily generates wall, column, beam and pilaster drawings according to current codes and standards. Code-compliant schemes are provided through a fully transparent design process and output, allowing users to review and check all calculations.
Completed in late 2020 was UL Environmental's publication of a new Product Category Rule (PCR) covering concrete masonry and segmental retaining wall units, interlocking pavers and related manufactured concrete units. Updated on five-year cycles and now in its second edition, the document enables NCMA and Interlocking Concrete Pavement Institute members to develop Environmental Product Declarations according to International Organization for Standardization guidelines.
Key changes from the first edition of the PCR include: References to more recent ISO standards relative to life cycle reporting; expanded information and reporting requirements for EPDs that go beyond the "gate," a system boundary that only considers environmental impacts for products until they leave the production location; and, a section affording producers the option of factoring in the use, operation, and end-of-life phases of a product for more complete reporting. A stakeholder group informing the PCR second edition included NCMA and ICPI staff and members.
Just* Mason Around is a new podcast where the NCMA Young Professionals Group checks in with producer or associate members and other thought leaders. Thus far, the series has visited Johnson Concrete Products patriarch and past NCMA Chair Charles Newsome; Besser CEO Kevin Curtis, ahead of his April 2021 retirement; Mutual Materials CEO Kendall Anderegg; and, Pathfinder Systems founder Larry Hildore. NCMA Vice President of Business Development Nick Lang has held court in episodes on CMU testing plus building energy efficiency and energy code compliance.
ICON EXPO + PRECAST SHOW
ICON+365 has been bringing the suppliers and producers of the manufactured concrete masonry and hardscape industry together to build relationships worldwide throughout the year. Participants have the opportunity to see the latest equipment, machinery and services for the manufactured concrete masonry and hardscape industry.
In 2022, NCMA and the Interlocking Concrete Pavement Institute will join the National Precast Concrete Association and Precast/Prestressed Concrete Institute at The Precast Show 2022, March 3-5 in Kansas City, Mo. With more than 100,000 square feet of exhibitor space and attendance of 5,000, The Precast Show is the largest precast-specific trade gathering in North America and, organizers note, "the one place to find the most important suppliers and foremost equipment experts under one roof."
"The Precast Show is the premier event within the concrete products industry," says NCMA Chairman Rocky Jenkins. "Our members will benefit greatly from the integration of ICON Expo into this event, as will the companies that supply our members, through increased exposure and the opportunity to come together with so many others across the industry."
"This decision to renew our relationship underscores our shared interests in the industry and joint efforts to promote the use of precast concrete, concrete masonry and hardscape products across America," adds NPCA Chairman Ron Sparks.
"We are hopefully entering a time of national investment in infrastructure that hasn't been seen since the Interstate Highway System was launched in the 1950s under President Eisenhower," notes NPCA President Fred Grubbe. "It never has been more important for precast concrete associations and their members to work together in order to achieve common goals."
FOUNDATION AFFILIATE
The NCMA Education and Research Foundation supports the industry as a 501(c) 3 affiliate. It identifies and funds projects and investigations to support design, engineering and product advancements and market development. The NCMA Research & Development Laboratory is dedicated to scientific testing and research of concrete masonry and hardscape products and systems. It features a small-scale unit production line equal to simulating commercial methodologies.
NCMA headquarters and laboratory are located just east of Washington-Dulles International Airport at 13750 Sunrise Valley Drive, Herndon, VA 20171; 703/713-1900; www.ncma.org.
CHAIRMAN
Rocky Jenkins
Cemex Construction
Materials Florida, LLC
West Palm Beach, Florida
VICE CHAIRMAN
Matt Lynch
Oldcastle Architectural
Atlanta, Georgia
SECRETARY/TREASURER
Sam Hoehner
Lee Building Products
Murfreesboro, Tennessee
IMMEDIATE PAST CHAIR
Tom Finch
RCP Block and Brick|
Lemon Grove, California
STAFF PRESIDENT
Robert Thomas
---
CEMEX CONSTRUCTION MATERIALS FLORIDA At-a-Glance
2021 NCMA Chairman Rocky Jenkins is Director of Block and Building Materials for the Commercial Development Group of Cemex Construction Materials Florida, LLC, West Palm Beach. Commercial Development provides procurement support for six Cemex Florida divisions encompassing 14 concrete block and upward of 70 ready mixed plants, along with integrated sand & gravel and portland cement operations.
Cemex Construction Materials Florida is the flagship business of Houston-based Cemex USA, the top concrete and cement operator across the Sunbelt, as well as a key crushed stone and sand & gravel producer in Florida, Texas, Arizona and California. Cemex USA is the largest business under Cemex S.A.B. de C.V. in Monterrey, Mexico. As demonstrated in its Economic, Environmental, Social, Governance model, the parent company has been a leader among global heavy building materials producers steering operations and product development toward carbon neutrality, resilience, sustainability and serving a world inclined to urbanization.
Block Strong content for multi-family property developers and dwellers will inform market development priorities that 2021 National Concrete Masonry Association Chairman Rocky Jenkins plans to advance for the remainder of his term.