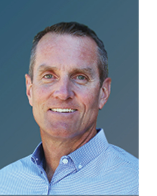 Concrete mix temperature control specialist NITROcrete has appointed Stephen De Bever as chief executive officer, succeeding founder Drew Nelson, who transitions to the executive chairman post. De Bever arrives with two decades' experience in concrete and construction, most recently serving as Standard Precast chief executive officer and Brundage-Bone Concrete Pumping chief operating officer.
"NITROcrete technology addresses the concrete industry's need for improved quality, efficiency, and safety," says De Bever. "We have a dynamic team coupled with leading-edge solutions. This talent is also supported by strong financial partners to back NITROcrete's ambitious goals for expanding its capacity to keep concrete workers around the world safer and more productive."
Nelson will continue stewarding the daily work of innovation. He oversaw development of liquid nitrogen technology for maintaining mix temperature targets, propelling NITROcrete to log triple digit growth by its third year and a 2020 expansion to overseas markets. In addition to De Bever, Nelson is joined on the board by directors who include former U.S. Concrete Inc. CEO Bill Sandbrook and former Praxair U.S. President Kevin Foti.
---

Chattanooga, Tenn.-based Astec Industries Inc. fosters a modern look with a rebranding initiative marked by new logo, color palette and website. The launch comes while the organization streamlines its internal structure and operations to improve efficiency and drive growth. The former brands of Astec Inc., Astec do Brasil, Astec Australia, BMH Systems, Breaker Technology, Carlson Paving, Con-E-Co, Heatec, KPI-JCI and Astec Mobile Screens, Osborn, Peterson, RexCon, Roadtec and Telsmith will no longer operate as separate subsidiary companies. As a result, management notes, unification under the Astec name represents a significant part of a OneASTEC business model and its "Simplify, Focus and Grow" strategy.
"We made the decision to unify to make it easier for our dealers and customers to do business with us. By coming together as one organization, we can offer greater customer service and drive innovation," says Astec Industries CEO Barry Ruffalo. "The rebrand enables us to build our strength together under one common name and purpose." The logo represents the company's purpose, he adds: 'Built to Connect' plus vision to connect people, processes and products.
---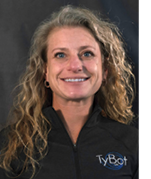 Advanced Construction Robotics, Allison Park, Pa.-based developer of the automated TyBot rebar tying technology, has appointed Danielle Proctor as chief executive officer. She brings 25 years of construction, software, technology, new product development, and leadership experience, and will direct business strategy and operations—making ACR's robots a commercial reality in the field.
Jeremy Searock will continue his role as president and chief technology officer, leading current and future product innovation. Stephen Muck will remain actively involved as chairman, providing strategic oversight as ACR continues to bring robotic equipment to the construction industry.
---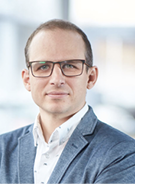 Bernard Grégoire, president and chief operating officer of Kentucky-based Hamilton Kent, has retired after leading the business for 25-plus years. While greatly expanding HK's scope of through acquisitions and opening a new manufacturing location in Winchester, Tenn., he has also served on several boards and industry associations during his tenure.
"Hamilton Kent has made a significant contribution to enhance the resiliency of underground water infrastructure by providing innovative and reliable watertight seals," Grégoire affirms. "Our success has only been possible thanks to a great team of technical, hardworking individuals that share our values of honesty and integrity while providing the best support, service and quality our customers deserve."
Ivan Stiehl has assumed the role of president and general manager. His background in mechanical engineering includes a wealth of experience in manufacturing and innovation from within the Aliaxis NA Group.
Ricardo Cadete, plant manager at the HK Toronto facility and a 25-year veteran of plant operations, has been named director of Manufacturing. "In this new role, Ricardo will broaden his scope while continuing to do what he has proven success at: Developing strong teams, promoting lean principals, and driving for continuous improvement in health and safety," says Stiehl.
---
Separately, the American Concrete Pipe Association has designated Hamilton Kent as a QCast-certified manufacturer. The designation simplifies the quality assurance and quality control process for plants producing pipe in conformance with QCast standards because it recognizes the validity of HK's gasket testing and documentation process.
"Plants using Hamilton Kent gaskets no longer have to perform their own gasket testing and maintain the documentation," notes Marketing/Territory Manager Alan Siebenthaler. "We perform all the required testing and maintain the documentation to provide that extra layer of quality assurance for pipe producers and their customers."
---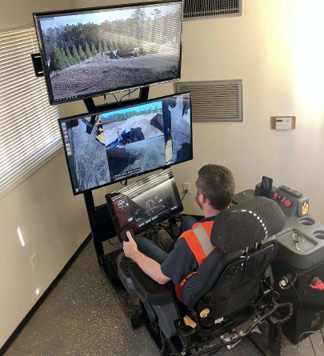 Caterpillar Inc. received gold for its Command for Construction system during this year's Edison Awards program. It was recognized as being the best of the best for the Smart Productivity Tools – Living & Working Environment category. Named after Thomas Alva Edison, the Edison Awards have recognized some of the most innovative products, services and business leaders in the world since 1987. The panel of judges comprised 3,000-plus senior business executives and academics.
Cat Command removes the operator from the machine, offering safe task execution in hazardous areas. The Command console and station delivers remote-control operation from the comfort of an air-conditioned office, thousands of miles away from the project site. Eliminating shift-long machine vibration feedback, the system reduces the chances for operating injuries and fatigue-related accidents while boosting productivity.
Cat Command offers the industry's widest portfolio of remote-controlled machinery. The broad offering includes Compaction, Dozing in Construction, Excavating and Loading modules. A universal Command station includes a "virtual cab" with familiar controls where a single operator can, at the touch of a button, switch machines and jobsites and maneuver up to five different machines. The remote station features deep integration into existing machine features, and the system allows companies to efficiently switch between remote and manual operation.
---
Houston-based Pure Safety Group has brought its family of height safety brands—Stronghold by PSG, Ty-Flōt, Checkmate, ESG and HART—under the Guardian banner. The expanded Guardian is now the world's largest independent fall protection and prevention brand.
"Our vision is to blend scale with agility to make it easier than ever for our partners to operate safely at height," says Guardian CEO Jeff Ward. "This is the start of a new journey for Guardian with several exciting initiatives in the pipeline over the coming months."
---
Volvo Trucks North America has expanded its North American training footprint with the addition of a 9,600-sq.-ft. center in Hayward, Calif., near San Francisco. The facility will serve as the West Coast hub of Volvo Trucks Academy, which provides technical vehicle knowledge and dealer operations training. The Hayward center will join other Volvo Trucks Academy VTNA maintains in Atlanta and Toronto, plus Joliet, Ill.; Hagerstown, Md.; and, Grand Prairie, Texas. Along with diesel equipment, the Hayward location will also support battery-electric vehicle training efforts for the Volvo VNR Electric, supplying programs for company employees, technicians, dealer sales staff and aftermarket personnel, as well as owner-operator and fleet customers.
"The center will improve access and convenience, providing greater support to dealers and customers in the Western U.S. and Canada," says VTNA President Peter Voorhoeve. "With the recent launch of the VNR Electric and introduction of a completely new technology to the industry, the in-depth education provided in this facility, in addition to our standard curriculum, will continue to advance the knowledge and capabilities of our employees, dealers, and technicians, offering better service, support, and uptime for our customers."
Volvo Trucks is among the first major truck manufacturers in North America to commercialize and sell battery-electric Class 8 trucks. A breakthrough in heavy-duty electromobility, the VNR Electric is produced at the manufacturer's New River Valley plant in Dublin, Va., and fully assembled in the U.S.
---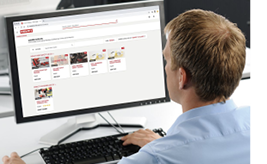 Hilti North America, a global provider of commercial construction tools, technology, software and services, has launched Hilti Academy. The comprehensive on-demand training platform reflects what management notes is the company's investment in the digital transformation of the construction industry and strengthens Hilti NA's leadership as a productivity solutions provider. Hilti Academy offers access to on-demand training when it is most convenient for users. The 30- to 60-minute courses cover various topics including powder and gas actuated operator training, health and safety, plus Adhesive Anchor Installer certification pre-training. Most modules are completed fully online with an accompanying quiz. The platform automatically saves records for up to two years, allowing users to assign, manage and monitor all Hilti education and records.
"As technology transforms the construction industry, our digital services portfolio will continue to expand and adapt to meet rapidly changing customer needs, especially during this unprecedented time," says Hilti NA Senior Vice President of Marketing Rafael Garcia. "Hilti experts have been facilitating digital trainings for some time now through Ask Hilti. Hilti Academy is an expansion and a service that's dedicated to contractors. Providing online training and digital access to our experts proves that we will continue to offer customers essential resources to improve the way they do business."