BASF Group has completed the long-planned sale of its Construction Chemicals business, including Admixture Systems, to MBCC Group, a Mannheim, Germany entity backed by private equity investor Lone Star Funds. The BASF Construction Chemicals office and lab in Beachwood, Ohio, will serve as an MBCC Americas region headquarters.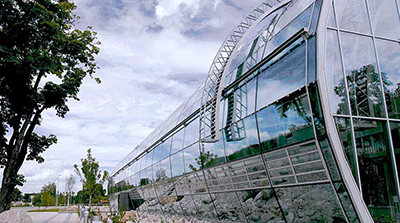 The Group becomes one of the leading construction chemical and concrete admixture suppliers worldwide, promoting materials and solutions for new building, infrastructure, underground and renovation sectors. With 30,000-plus customers and business partners the world over, MBCC encompasses approximately 70 legal entities and has a payroll upward of 7,500 across offices and facilities in more than 60 countries. Along with Master Builders, its portfolio includes PCI, Thermotek, Wolman, and Watson Bowman Acme brands.
Lone Star officials have tapped Dr. Jochen Fabritius as MBCC Group chief executive officer. A civil engineer by training, he has spent much of his career in construction, most recently as chief executive officer of Duisburg, Germany-based autoclaved aerated concrete product giant Xella International GmbH. He joined the company in 2014 after 15 years with leading management consultant McKinsey & Co. Dr. Fabritius is charged with maintaining an MBCC focus on delivering innovative and sustainable solutions, as well as group preparedness for the digital era.
---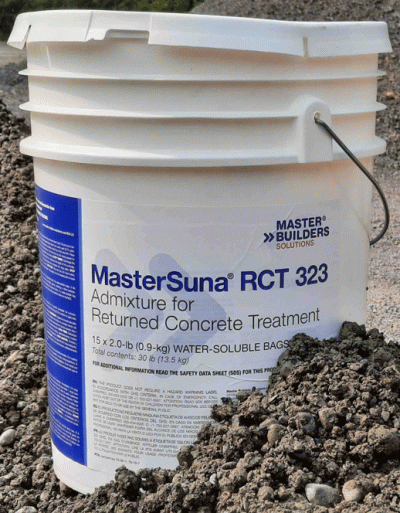 HYDRATION-HALTING ADMIXTURE EASES RETURNED CONCRETE MIX RECYCLING
Master Builders Solutions has formulated a new powdered polymer admixture to gel returned concrete mixes, rapidly curtail workability and strength development, then ease handling after they are dispensed from a mixer truck. MasterSuna Returned Concrete Treatment (RCT) 323 Admixture provides ready mixed producers a cost-effective tool to manage a pervasive material handling and disposal challenge.
"With the use of this new admixture technology, producers can easily and sustainably divert a waste material into other beneficial applications," says Master Builders Vice President of Admixture Systems, U.S. and Canada Dr. Bruce Christensen. "By eliminating the need for onsite crushing of returned hardened concrete, it also helps to simplify daily operations."
National Ready Mixed Concrete Association surveys suggest that 3-5 percent of dispatched load volume is returned to plants, fostering operational, financial and environmental challenges for members. "Master Builders Solutions is assisting producers in addressing these challenges with MasterSuna RCT 323," notes Product Manager, Admixture Systems U.S. & Canada Christopher Eagon. "This one-component product is formulated to treat returned fresh concrete for subsequent use, such as backfill or road base material."
In addition to immediate effects on returned concrete, RCT 323 significantly minimizes cement hydration, making unloaded material easy to break up into a granulated, aggregate-like form. With additional testing and agency qualification, MasterSuna RCT 323-treated material can potentially be used as a partial replacement for coarse aggregates in concrete. Master Builders Solutions plans to announce additional returned concrete mix agents in the near term. — www.master-builders-solutions.com/EN-US