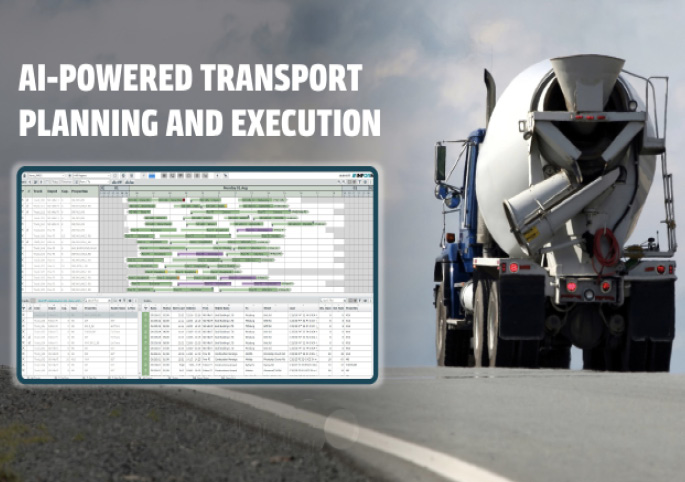 The National Ready Mixed Concrete Association 2023 ConcreteWorks Conference in Nashville was the backdrop for broad roll out of Inform Transport Planning and Execution software for concrete, aggregates and cement. The logistics platform equips dispatchers and planners running medium to large fleets to perform complex, time-critical calculations with ease—netting delivery of more loads with fewer trucks when measured against conventional dispatch and fleet tracking programs.
Transport Planning and Execution is based on optimization methods rooted in operations research, a branch of applied mathematics and focus of Inform Software and parent Inform GmbH. Based in Germany, the latter has evolved the Transport Planning and Execution platform from mid-1990s deployments with concrete and aggregate predecessor businesses of Holcim. Users of more recent versions have included Heidelberg Materials and CRH operations around the globe.
"Our optimization software for the building materials industry increases situational awareness, providing real-time visibility into moving assets which, in turn, enables dispatchers to make better informed, real-time decisions," says Inform Software Senior Sales Manager, Logistics Division Jeff van Grootel. "Companies gain a clear competitive edge implementing our software and can easily measure the benefits. In addition to increasing their loads per truck per day by up to 30 percent, our customers have reported logistics unit cost savings ranging from 7-20 percent and a 10-30 percent reduction in overall fleet size."
A 30-plus year industry veteran who participated in early North American launches of construction materials production and delivery optimization programs, van Grootel is now assisting leverage of next generation software placing truck scheduling and routing decision making on autopilot. The latest version that Inform Software demonstrated at ConcreteWorks has artificial intelligence capabilities integrated into the turbocharged numbers crunching traditionally defining optimization.
The Transport Planning and Execution software features business line-specific optimizers which are integrated in one central tool. Delivery schedules are updated every 90 to 120 seconds. Applying the software, dispatchers are free to focus on higher-level tasks and enhancing customer service. The software interfaces with existing enterprise resource planning systems and connects with trucks through telematics using the latest GIS and routing technology. — Inform Software Corp., Atlanta, 404/333-0233; www.inform-software.com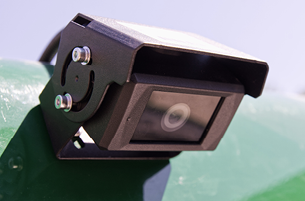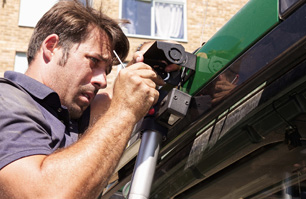 ARTIFICIAL INTELLIGENCE-POWERED DEVICE SHRINKS DRIVER'S BLIND SPOT
The latest additions to the company's safety solutions portfolio, AI Intelligent Detection Cameras, are a new generation of active blind-spot devices that utilize artificial intelligence to recognize humans within a predefined zone and warn drivers visually and/or audibly before a possible collision occurs. Compared to traditional vehicle cameras, AI versions have a range of improved features and offer enhanced visibility at both the front and rear of the vehicle. Among key AI Intelligent Detection Camera benefits or features:
High definition images;
Alerts drivers to persons in a vehicle's front and rear blind spots;
Shows detected individuals in a colored box overlayed on the HD camera image on the driver's monitor;
Built in image processing and detected person overlay features;
Plug and play, direct connection to Brigade monitors and buzzers;
Brigade HD monitor and MDR digital video recorder compatibility; and,
"The introduction of AI cameras is set to make a significant impact on the commercial vehicle safety landscape," says Brigade Electronics Senior Product Manager Thierry Bourgeay. "Their advanced features and capabilities make them an invaluable tool for fleet operators and drivers, ensuring that our roads are safer and more secure than ever."
"Artificial intelligence is revolutionizing safety for fleet operators and drivers," adds CEO Corey Heniser. "Our AI cameras require no configuration software, so they are quick and easy to install, making them ideal for busy fleets across a range of industries, including construction." — www.brigade-electronics.com