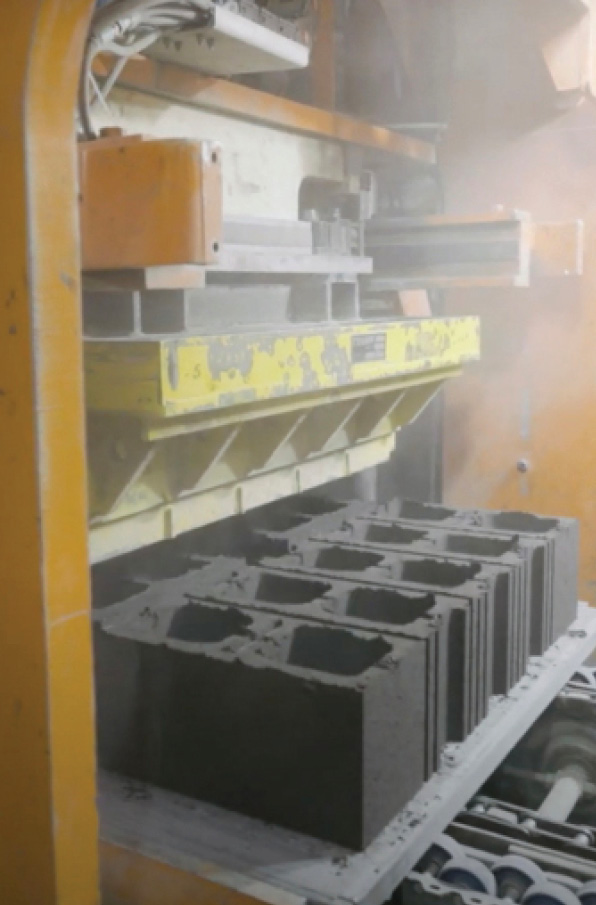 CarbiCrete, Montreal developer of a process where slag cement and carbon dioxide replace portland cement and steam in concrete masonry unit mixes and curing, has taken a critical step in commercialization thanks to its charter North American producer, Quebec-based Patio Drummond. After extensive testing and trials, the concrete hardscapes producer has begun selling CarbiCrete block directly from its Drummondville plant northeast of Montreal. The block is promoted as carbon-negative, reflecting the avoidance of CO2 emissions associated with the portland cement used as CMU mix binder and the CO2 sequestered as each block cures and hardens to specification in a chamber confining the greenhouse gas. Every metric ton of CarbiCrete process output equates to the abatement or removal of 150 kilograms of CO2.
"For over a year, we have been manufacturing tens of thousands of blocks," says Patio Drummond co-owner Philippe Girardin. "Our tests have proved conclusive, and we are now proud to announce that our CarbiCrete carbon-negative concrete blocks are available on the market. This breakthrough heralds a promising future for Patio Drummond and the concrete industry. We are convinced that CarbiCrete technology combined with our expertise will position us as a leader in the manufacturing of sustainable concrete products that exceed all industry requirements and specifications."
"We have been working with Patio Drummond since 2018 when we launched our pilot, and so finally bringing our carbon-negative technology to market is a very exciting step in the evolution of that partnership," observes CarbiCrete CEO Chris Stern. Beyond creating construction products that will reduce embodied carbon in the built environment, he adds, implementation of CarbiCrete's fully carbon-negative technology will generate valuable credits for companies looking to offset emissions and meet their carbon reduction targets.
The companies announced the product launch at Quebec's Spec Mix Bricklayer 500 regional qualifier, leaders of which proceed to the finals at World of Concrete in Las Vegas. Funding for the Patio Drummond pilot and its scale-up to full commercialization was provided in part by Transition Énergétique Québec's Technoclimat program; Sustainable Development Technology Canada; and, NGen, Canada's Advanced Manufacturing Supercluster.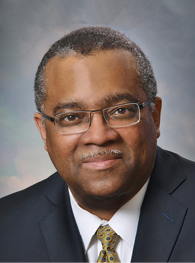 CONCRETE MASONRY & HARDSCAPES ASSOCIATION NAMES CHIEF OPERATING OFFICER
Wendel Stewart has joined the Concrete Masonry & Hardscapes Association as chief operating officer. He will work to ensure operational excellence for the group while overseeing day-to-day membership, meeting and event, plus education program activities. 
A veteran of the association community with more than three decades of experience, Stewart recently served as interim executive director and vice president of Finance and Administration for the National Society of Professional Engineers in Alexandria, Va. He has also held senior leadership positions with the National Court Reporters Association and American Heart Association (Heritage Affiliate), where he oversaw finance, administration and business operations. Stewart is a member of the American Society of Association Executives, holding Certified Association Executive credential; Council of Engineering and Scientific Society of Engineers; and, Finance and Administration Round Table. He holds an accounting degree from Bernard Baruch College, City University of New York.
"Wendel is the ideal choice to lead our operations at a time when the association is growing and pursuing critical goals for members," says CMHA CEO Robert Thomas. "His breadth of talent, experience, and dedication will make a positive impact in our industry and we are thrilled to welcome him aboard."