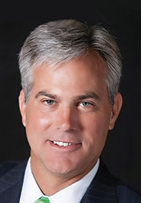 Sysdyne Technologies, Connecticut-based developer of cloud-native software platforms tailored to ready mixed concrete producers, has appointed Scott Loomis as chief financial officer, leading finance, accounting and back-office operations, plus human resources. A certified public accountant, he brings 30-plus years of accounting and corporate finance experience, along with a track record of improving financial structure, systems, processes and models for Software-as-a-Service businesses. Loomis' particular area of expertise is building financial platforms for high-growth stage businesses so that they can achieve scale.
"His experience will drive further operational efficiency and level-up our business analysis and forecasting, strengthening our decision making, and supporting our organic and inorganic growth goals," says Sysdyne Technologies CEO Jill Zhang. "Our cloud-native product portfolio, interoperable technology platform, independence, and high-quality customer support are key differentiators for us, and the market's favorable reception is driving record software subscription bookings. Scott's track record in helping high-growth companies scale will ensure that our customers continue to receive the exceptional partnership experience, business value, and innovation that Sysdyne's known for in the ready-mix industry."
Loomis was previously CFO at Lumesis, where he supported accelerated revenue and valuation growth. His early career included a tour as senior accountant with Deloitte & Touche. A graduate of Mount St. Mary's College in Maryland, he is based in metro New York, working closely with the Stamford, Conn. headquarters team.
Lanxess AG Labor Director and Board Member Frederique van Baarle has been named successor to Lanxess Corp. President and Chief Executive Officer Antonis Papadourakis, retiring from a post he has held since 2015. In April 2023, Lanxess directors assigned van Baarle oversight of the Americas region, along with the Labor post. A native of the Netherlands, she recently relocated from global home office in Cologne, Germany to the North American headquarters in Pittsburgh—marking the first time in company history that a director has been based outside of Germany.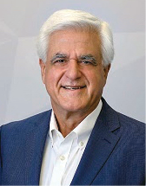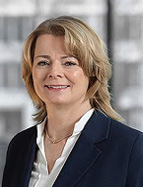 van Baarle has held various management and leadership roles since joining Lanxess AG in 2011, and brings more than 20 years of global chemical industry experience to her new role. She previously led the company's High Performance Materials business unit, which spun off in a joint venture earlier this year, plus a regional Engineering Plastics business line. Ahead of Lanxess, she served in various management positions at Royal DSM.
St. Louis-based manufactured concrete machinery and accessories specialist Afinitas has announced the year-end retirement of HawkeyePedershaab and Equipment & Automation Division sales team member Randy Beelman, plus three related staff moves. Beelman has been involved in key projects throughout his career in the pipe and precast industry and, notes Vice President of Sales Derek Von Cannon, "has built strong relationships with our customers and internal team members that have been the backbone of his success."
After four years on the Afinitas Forming Systems sales team, Kyle Hignett will move into Beelman's role as Equipment & Automation Eastern regional sales manager, based in Dublin, Ohio and tasked with introducing customers to new offerings like curing, Slab-Flex and spun pole technology.
Concurrently, John Martucci has been named Afinitas Accessories & Forming Division Northeast regional sales manager. He arrives with 30-plus years in construction and contracting, most recently serving as Eastern district manager for EFCO, Iowa-based concrete formwork specialist. Also joining the Accessories & Forming is Dorothy Ciesielski, who brings to her new Midwest territory more than 15 years in sales with a focus on infrastructure, environmental, and regulatory compliance businesses. Ciesielski previously oversaw a 12-state Watson Bowman/Sika USA region and served as a Chicago-based territory manager and stormwater consultant for Oldcastle Infrastructure. She and Martucci will report to Afinitas Accessories & Forming Systems Vice President of Sales Barry Bauer.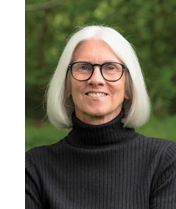 BCMI, Redmond, Wash. developer of cloud-based, mobile software for the construction industry, recently named Susan Dalton to its leadership team as senior advisor. She arrives with tenure as a general manager and deep expertise in technology-based solution development. She will be responsible for developing and executing strategies to position BCMI for growth, while ensuring the firm's standard for customer experience.
From 2012 through 2021, Dalton served as vice president of Smart Technology and IoT at GCP Applied Technologies, whose flagship quality control device—the mixer truck-mounted Verifi—was the industry's in-transit concrete management forerunner. In addition to technology, she has extensive experience in staff development and customer engagement. Most recently, she worked as an executive coach focused on developing leadership styles that support collaboration, productivity and growth for both employees and companies. Dalton holds a master's degree in business administration from Babson College as well as a graduate certificate in leadership development from Northwestern University.
"Susan's experience building world-class technology organizations, coupled with a decade in the ready mixed concrete industry, means she is well-positioned to provide immediate value," says BCMI CEO and Co-founder Craig Yeack said. "Our team looks forward to the positive impact she will have on BCMI and our customer network."
Hendrickson International has acquired Brunner International Inc. of Medina, N.Y. and Brunner Manufacturing and Sales Ltd. of Niagara Falls, Ontario. With combined payroll hovering 325, the privately owned businesses manufacture components for the commercial vehicle, bus and trailer markets, led by brake shoes and s-cams. Those products complement Hendrickson's primary business of designing and manufacturing suspension systems for the medium- and heavy-duty truck and trailer markets. The Brunner product brand will be maintained, while the business operates as a Hendrickson Brake and Wheel End division.
The acquisition will provide a platform to expand our core competency in braking and provide additional components that will enhance our existing product portfolio," says Hendrickson CEO Matt Joy. "We look forward to working with our new associates and strengthening our business serving the Commercial Truck and Trailer industry."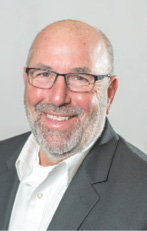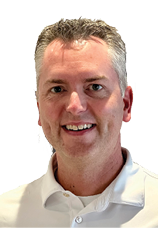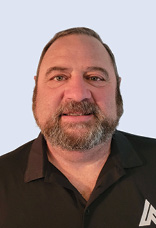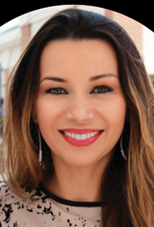 Daimler Truck North America, NextEra Energy Resources and the BlackRock Climate Infrastructure business have appointed Patrick Macdonald-King as chief executive officer of Greenlane, a $650 million-plus joint venture eyeing a nationwide, zero-emission charging and hydrogen fueling network for medium- and heavy-duty battery-electric and hydrogen fuel cell vehicles. Prior to Greenlane, Macdonald-King was chief operating officer of EV Connect, one of the largest providers of EV charging networks in the U.S., with satellite operations in Europe, Canada, Australia and New Zealand.
Greenlane will be poised to provide end-to-end charging network solutions for commercial vehicles to accelerate the roll-out of carbon neutral transportation. The lack of nationwide public charging infrastructure for commercial electric and hydrogen fuel cell vehicles, particularly those used for long-haul freight operations, remains one of the largest barriers to the widespread deployment of sustainable fleets, Greenlane partners contend. Their network will serve critical freight routes along the East and West Coasts, plus Texas, to meet anticipated fleet power and hydrogen fuel demand. Greenlane will provide a unique customer experience utilizing newly developed charging and energy management software solutions, targeting renewable energy sources for facility power.

Detroit, a leader in North American commercial vehicle engine technology and a part of Daimler Truck North America, is marking its 85th anniversary. Founded in 1938 as part of General Motors' GM Diesel Division, the manufacturer set out from a Redford, Mich. shop with one focus: Crafting top-tier engines for heavy- and medium-duty trucks. Over the decades, Detroit expanded its product line to encompass more than advanced diesel engines, including automated manual transmissions, axles and battery electric components for zero-emission vehicles, plus technologies for enhanced connectivity and safety. To date, the company has produced 1.1 million DD series heavy-duty engines, and employs nearly 3,000 under Daimler Truck.
Detroit continues to achieve milestones in manufacturing with the goal of ensuring all products and services provide a comprehensive solution to meet customers' evolving needs. Its commitment to environmental sustainability is evident through a partnership with the U.S. Department of Energy's Superior Energy Performance program—the Redford flagship campus achieving SEP 50001+ platinum level status. DTNA, DTE Energy and the state of Michigan also recently announced a partnership to build a federally funded hub adjacent to the Redford campus to provide a more accessible charging infrastructure.
Reflecting on the company's 85-year history in transportation, Detroit Plant Manager Matt Pfaffenbach notes, "Our remarkable milestones and success are attributed to loyal customers who drive each and every day. This level of success only becomes possible with dedicated employees who design, build and deliver our industry-leading products. They have shaped our past and will play a key role in forging our future path."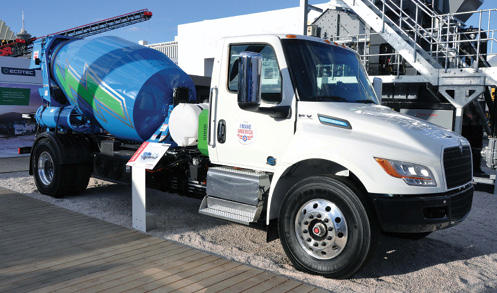 Lisle, Ill.-based Navistar Inc. has joined the United Nations Global Compact initiative, solidifying a commitment to sustainability and teaming with other companies that are taking shared responsible business action to create a world in which all can live and thrive. Launched in 2000, the UN Global Compact is the world's largest corporate sustainability initiative, with more than 15,000 companies and 3,800 non-business signatories based in 160-plus countries. It calls on members to align their operations and strategies with 10 universally accepted principles in the areas of human rights, labor, environment, and anti-corruption. The initiative is also a call to action in support of UN Sustainable Development Goals, which include climate action; good health and wellbeing; clean water and sanitation; affordable and clean energy; responsible consumption and production; plus, industry innovation and infrastructure.
"Navistar and its employees are proud of the strides we have made towards building sustainability into our products and business practices," notes CEO Mathias Carlbaum. "The launch of the International eMV Series, as well as our work in energy intensity reduction are just a couple of the many steps we've taken to ensure we're responsible stewards of the environment."
Participating in the UN Global compact augments the company's pursuit of a vision to accelerate the impact of sustainable mobility, he adds. Navistar is working toward decarbonization and circular business in its products, operations, and supply chain. A recently adopted Code of Conduct relates to supplier and business partner due diligence and human rights, reducing emissions from Navistar's supply chain, and commitments to sustainable sourcing of raw materials.
Hyundai Material Handling, a business unit of HD Hyundai Construction Equipment North America Inc., has adopted new branding to reflect its growing presence and evolving mission domestically and as a global leader in its space. "Forging our own path sets us apart," affirms Hyundai Material Handling Executive Vice President/COO Lewis Byers. "Now, it's time that our brand—the name, image, and message, we send to the marketplace—captures our commitment to innovation and our focus on the future."
The branding includes a new corporate name and logo, new colors, and updated equipment nameplate. The new corporate name is HD Hyundai Xitesolution-Material Handling. The HD stands for Human Dynamics, reflecting the company's mission of helping individuals achieve their goals. Hyundai Xitesolution links a global brand with how Hyundai is going beyond manufacturing to be a solutions provider to customers in an ever more competitive and complex world. "Material Handling" will continue to identify the equipment Hyundai offers and the market it serves. Included in the updated logo is a new "Forward Mark" icon that replaces the company's familiar triangles. This new icon conveys Hyundai's commitment to pushing forward, finding new innovations and ways to help customers be more efficient and productive in a changing world.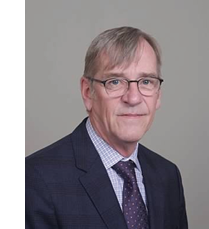 Blastcrete Equipment LLC, Anniston, Ala. concrete pumping, gunite and wet shotcrete equipment specialist, has appointed Patrick Bridger as business development manager. He will work with the Blastcrete team to support new and existing customers and help them find solutions for their specific concrete pumping and wet/dry process shotcrete applications. Based in Allentown, Pa., Bridger boasts more than 35 years in shotcrete practice. His first role as an operations manager brought him to Alabama, where he worked out of the Blastcrete Equipment facility and became familiar with the company's shotcrete equipment solutions. He then moved into a position with a contracting company where he gained hands-on experience in the refractory installation business. He most recently worked as the general manager for another equipment manufacturer, fostering and maintaining relationships with customers in tunneling, mining, concrete repair and refractory installation. He and industry peers chartered the American Shotcrete Association in 1998.
REVOLUTION MIXERS MAPS EAST TO WEST PARTS CENTER, SERVICE EXPANSION
Continuing a ramp up of post-Oshkosh Corp. operations, Revolution Mixers plans an early-2024 opening of Georgia and Nevada distribution centers to serve legacy McNeilus concrete mixer customers and new accounts. The strategically located hubs will enable the company to expedite parts order fulfillment and delivery. In the interim, the parts team can be reached at 855/202-6491 or [email protected]. (above) The National Mixer Truck Driver Championship, held last month in Nashville as part of the NRMCA ConcreteWorks Conference, marked Revolution Mixers' first major event for presenting the McNeilus concrete nameplate successor.