Sources: GCP Applied Technologies, Alpharetta, Ga.; CP staff
A new Chryso and GCP Applied Technologies application lab in Chicago focuses on aggregate, mortar or concrete testing, and serves as a dedicated technical center for Ductilcrete engineered slab systems. The facility is equipped and staffed to provide hands-on services so customers can see how their materials perform with Chryso or GCP admixtures and pinpoint best dosage rates. It enables representatives of both brands to help customers respond to challenges caused by ever-changing materials used in concrete, cement, supplementary cementitious material and aggregate production; and, deliver optimized mixtures with sustainability characteristics.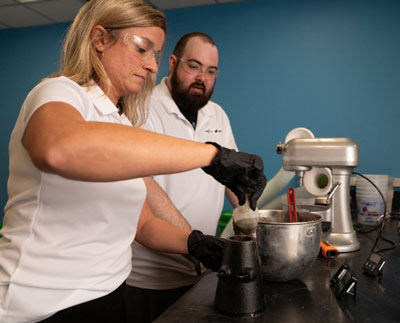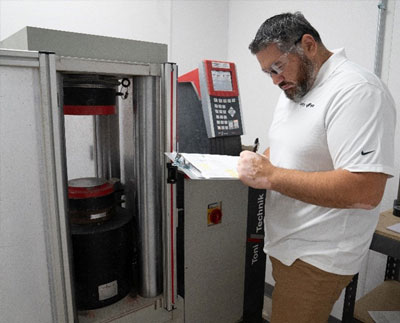 The Chicago lab is the latest facility supporting Saint-Gobain Construction Chemicals' two admixture brands.
"Our new lab in Chicago is another significant milestone in the integration of Chryso and GCP within Saint-Gobain, bringing our technical expertise closer to valued customers," says Saint-Gobain Construction Chemicals North America Senior Director of Innovation Gabor Acs. "As responsiveness and timely support are essential in the industry, we remain focused on growing our application lab network across the United States and Canada." The company plans to open additional laboratories, he adds, ensuring that North American customers have local access to newly integrated testing facilities and technical support.
Related articles
Saint-Gobain institutes integrated Chryso, GCP production strategy
Chryso, GCP launch first admixture under Saint-Gobain umbrella