Sources: Saint-Gobain Construction Chemicals, Alpharetta, Ga.' CP staff
A novel class of concrete strength enhancers tailored to portland cement requirements is the inaugural admixture offering from Chryso Inc. and GCP Applied Technologies following their October 2022 unification as the Saint-Gobain Construction Chemicals business unit. Unveiled at ConExpo-Con/Agg 2023 and formulated to reduce the binder factor in typical concrete mix designs by up to 10 percent, EnviroMix SE is indicative of a commitment to decarbonize construction by Paris parent company Saint-Gobain Group.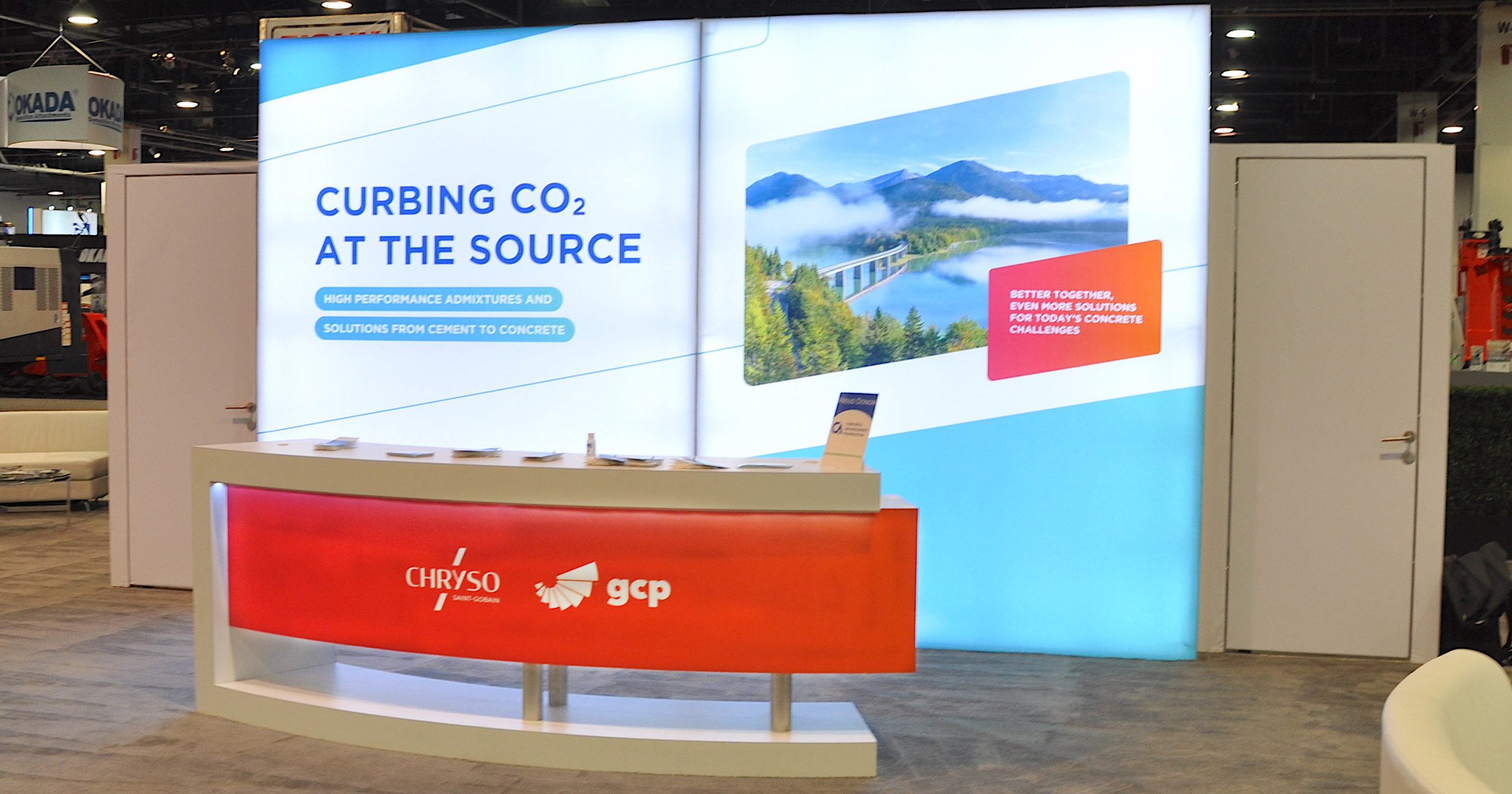 "EnviroMix SE is our first product launch as a combined business unit. The integration of GCP's and Chryso's expertise and resources provides our customers and partners with the most advanced solutions," says Saint-Gobain Construction Chemicals North America President Steve Williams. "Aligned with Saint-Gobain's purpose of 'Making the World a Better Home,' EnviroMix SE combines high performance and carbon footprint reduction to accelerate the pace of low-carbon transition in the construction industry."
The new admixture activates portland cement and supplementary cementitious material hydration and enhances early and late age compressive strengths, up to 1,000 psi at one day. In addition, EnviroMix SE is neutral to slump life or other concrete mix characteristics and compatible with water reducer admixtures. To meet the specific requirements of concrete producers, EnviroMix SE can be customized for materials and performance.
Related article
Analytics, carbon, electric power, hydrogen frame record ConExpo-Con/Agg