Sources: Holcim US, Chicago; CP staff
Recently mounted solar panels at the Holcim US Fort Totten ready mixed concrete plant will offset the industrial power load in Washington, D.C. and advance the producer's goal of running all concrete, cement and aggregate operations with renewable energy by 2030. The installation includes silo rooftop and carport solar modules, combining to generate 1,300-1,500 MWh per year of renewable green energy. Centennial Generating Co. developed the project, which was built by solar engineering contractor Halo. Madison Energy Investments owns and will operate the solar power infrastructure.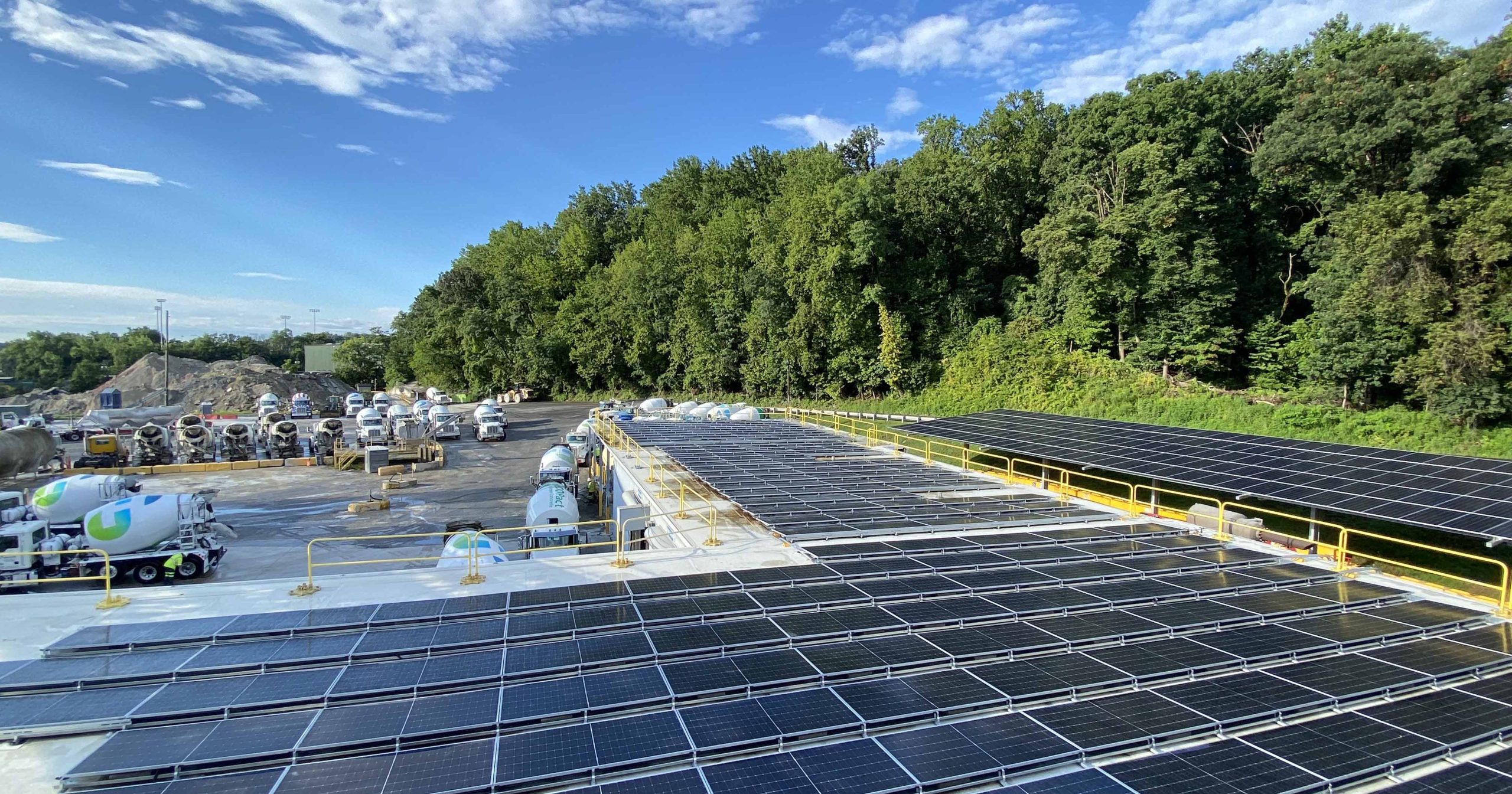 "This summer showed why everyone, including a concrete supplier in the middle of a large city, is responsible for reducing energy consumption," says Holcim US Mid-Atlantic Region Senior Vice President Cedric Barthelemy. "With our focus on renewable energy, we're leading the way in becoming the first concrete company in D.C. to generate and use solar power on site."
The project highlights a Holcim US commitment to move toward a blend of green solutions across business units and markets, from low-carbon cement and concrete, to electrifying vehicle fleets, to innovative carbon capture research. It follows other solar or renewable energy projects at Holcim US facilities in Colorado, Michigan, New York and Texas and Michigan. The producer stands to close 2023 with wind or solar renewable energy sources powering up to 40 percent of its operations.
Related article
Great Lakes cement plant to host and tap 25MW solar farm