The White House Office of Management and Budget (OMB) has formally delineated Build America, Buy America (BABA) requirements as they relate to concrete materials for Infrastructure Investment and Jobs Act (IIJA)-funded building or nonbuilding construction projects. Final BABA sourcing requirement guidance issued last month indicates procurement interpretations relating to cast-in-place and precast concrete. It puts to rest questions surrounding IIJA Section 70917 (c) Construction Materials designations in relation to separately defined Manufactured Products. Approval of the latter for IIJA-funded projects hinges on certain levels of domestic content or processing.
"Section 70917 (c) mean[s] cement and cementitious materials, aggregates such as stone, sand, or gravel, or aggregate binding agents or additives," OMB affirms. "[These] materials should not be considered manufactured products when they are used at or combined proximate to the work site (for example, wet concrete or hot asphalt mix brought to the worksite). Section 70917(c) materials (such as stone, sand, and gravel) may be used to produce a manufactured product, such as the case with precast concrete."
The National Ready Mixed Concrete Association, National Asphalt Pavement Association, National Stone, Sand & Gravel Association and Portland Cement Association members and staff prevailed in their appeals to exempt imported materials and secure firm BABA definitions for IIJA-compliant project specifications. "The new guidance includes extensive clarification to ensure federal, state and local agencies do not place a new domestic sourcing requirement on the materials our collective industries produce to build and maintain our modern way of life," the groups noted in a joint statement.
The 70917 (c) clarification "marks the culmination of four years of relentless advocacy efforts by our organizations. We have been dedicated to informing and persuading policymakers about the intricacies of our supply chains and the necessity of ongoing imports of aggregates, cement, and binder. These imports are crucial for building roads, constructing waterways, creating housing, and facilitating energy delivery to every community," NRMCA, NSSGA, PCA and NAPA added.
While the new OMB language allows for individual materials and cast-in-place concrete to be excluded from BABA requirements, the National Precast Concrete Association observes, manufactured products remain in adherence to a 55 percent "cost of components test" for all federal or federally funded projects. In a preliminary assessment for members, NPCA determined that 1) the guidance leaves U.S. precast concrete producers where they were when the original Buy America guidelines were released; and, b) non-U.S. precast concrete producers will have a more difficult time securing U.S. federal projects, though a waiver process remains in place.
"NPCA will continue to inform the Administration and members of Congress that the Build America, Buy America Guidance issued by the OMB fails to recognize that precast concrete construction materials should be exempt under the new requirements for federally funded infrastructure projects," the association noted in a statement. "In comparison, cast-in-place concrete construction utilizes the same raw (or input) materials but is exempt from the 55 percent domestic content threshold. We will continue working alongside our members to maintain the robust production and supply of manufactured precast concrete products that provide superior sustainability, durability and flexibility within federal and federally funded projects across the United States."
IIJA authors could have limited much of the confusion leading to the BABA guidance by compelling OMB staff to recognize how bulk transportation costs, coupled with an evolving cement capacity and aggregate resources landscape, will invariably shape sourcing decisions underlying federal project material and product schedules. Contractors on competitively bid federal or federally funded projects will necessarily procure specification-grade materials and products on cost versus origin criteria.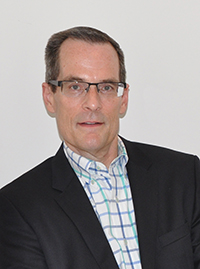 Don Marsh
[email protected]