Sources: Sublime Systems, Somerville, Mass.; CP staff
Third-party testing confirms that Sublime Systems' namesake concrete binder, produced with sharply lower carbon dioxide emissions metrics than portland cement, exhibits strength development, durability, low shrinkage and other engineering properties matching or exceeding ASTM C1157, Standard Performance Specification for Hydraulic Cement benchmarks. In contrast to high temperature, fuel-intensive portland cement production, Sublime Cement processing occurs at ambient temperature and uses electricity to extract calcium and silicates from a diversity of non-carbonate raw materials. Sublime Systems targets electricity from renewable energy sources, fostering a "true zero" carbon approach to concrete binder as opposed to net zero—the latter premise typically hinging on emissions offsets or carbon capture and storage infrastructure.
"Sublime Systems was founded to have a swift, massive, and enduring impact on global CO2 emissions, and we've designed our process to avoid CO2 at every step," says Co-Founder and CEO Leah Ellis, PhD. "At the same time, we take our responsibility in manufacturing a next-generation product very seriously—we need to make a high-performing cement that is safe and easy to adopt. Data-driven, performance-based standards, like ASTM C1157, allow us to solve the right problem: safety and carbon avoidance, rather than adherence to a legacy recipe. Passing the ASTM C1157 standard is an important milestone in showing that Sublime's low-carbon cement innovation integrates into the same quality concrete building material that the construction industry requires."
MINERAL ELECTROLYSIS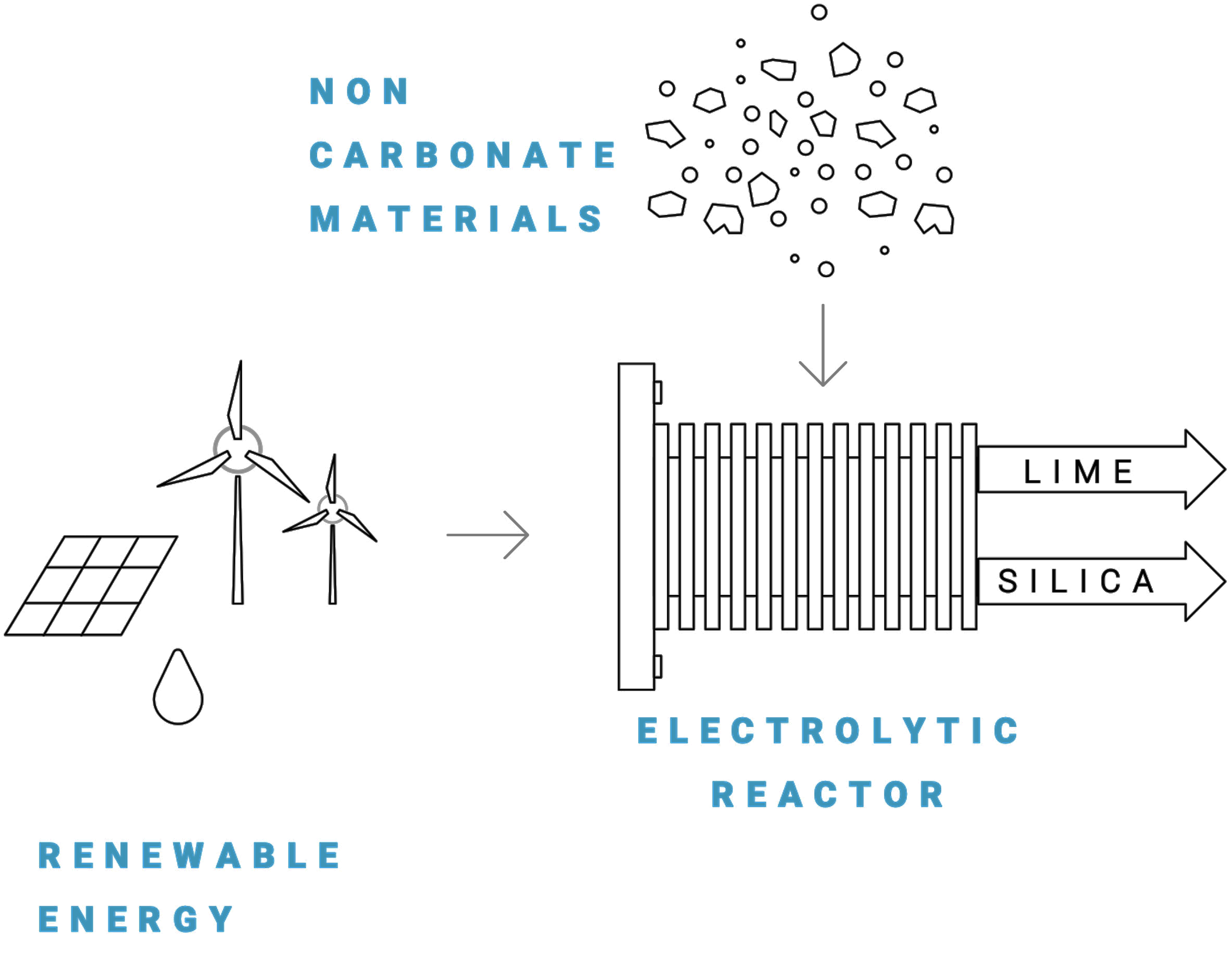 ASTM C1157 has more stringent strength requirements than its companions for concrete binder: C150, Standard Specification for Portland Cement, and C595, Standard Specification for Blended Hydraulic Cements. The facility validating Sublime Cement's C1157 performance is certified under ASTM International's Cement and Concrete Reference Laboratory program. Material for testing and forthcoming field demonstrations is from an operational pilot assembly with a design capacity of 100 metric tons per year—equipment informing a commercial-scale Sublime Cement operation scheduled for 2025. Company officials recognize the importance of gaining confidence across the ecosystem of next-generation cement stakeholders, spanning concrete producers and contractors, general contractors, architects, engineers, building owners, and public agencies. Sublime Systems is in active discussions with these constituencies and planning for its first field pours in Q4 2023.
"Sublime Systems is on course to make CO2-free cement that performs better and costs less than what pours out of concrete trucks today," observes Clay Dumas, general partner at California investor Lowercarbon Capital, a key participant in the company's most recent funding round. "The ASTM C1157 designation paves the way for global adoption of the world's cleanest cement."
"The global construction industry understands the importance of decarbonization of cement and concrete but has to balance this with the responsibility of executing large infrastructure projects that satisfy current specifications and maintain durability requirements," notes Boston Sand and Gravel Technical Director Jim Carreira. "Sublime Systems' ASTM C1157 compliance is an important step in increasing the industry's confidence in shifting towards a drastically decarbonized material that performs like the material our industry currently relies on."
Related articles
Sublime Systems: World Economic Forum Technology Pioneer
Electrolyzer-assisted cement production method draws $40M in venture capital