Nearly 12 months into its launch, Georgia-based Saint-Gobain Construction Chemicals has stepped up support of the combined Chryso Inc. and GCP Applied Technologies solution portfolio, especially in markets where the concrete admixture brands are best established. An inaugural integration of Chryso and GCP product processing or manufacturing is complete at a Royse City, Texas plant; conversion of other North American sites to dual brand production capability is under way. Saint-Gobain Construction Chemicals is also extending its Technical Services network in the United States and Canada to provide customers product recommendations and troubleshooting. Announcement of a new lab is forthcoming.
Saint-Gobain Construction Chemicals formed in October, shortly after Chryso parent Saint-Gobain, Paris, acquired GCP Applied Technologies. Management has initially prioritized customer continuity, maintaining consistent services, personnel and products. "We continue to be focused on being a leader connected to our customers," affirms Saint-Gobain Construction Chemicals North America President Steve Williams. "Responsiveness is critical in our industry. By combining our two businesses, we can leverage the best local teams to provide hands-on service, improve lead times and optimize our overall services. We have invested in multiple Capex projects across North America to further strengthen our customer-centric focus, helping customers grow their business."
"The integration of Chryso and GCP offers more than 200 years of combined experience," adds Technical Service Director Terry Harris. "From my days at GCP, to now leading the Saint-Gobain Construction Chemicals concrete Technical Service team, innovation continues to be our core. Earlier this year, we introduced EnviroMix SE, a strength enhancer that reduces concrete embodied carbon. It is the first co-developed solution from Chryso and GCP, and greatly illustrates how both companies are stronger together."
With a continued focus on performance and sustainability goals, the company has targeted innovative product solutions designed to reduce the cement and concrete carbon dioxide footprint, as well as enhance the circular economy. The combined Chryso and GCP teams are presently engaged in an extensive customer and employee consultation project on the future company brand.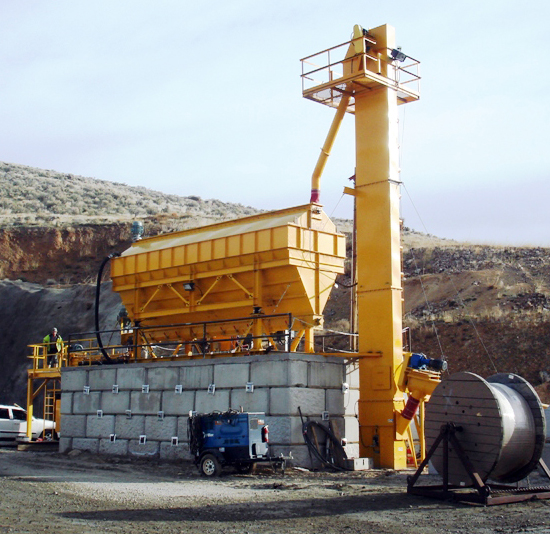 SIKA AG MINES THIESSEN TEAM DEAL
The Swiss parent company of New Jersey-based Sika Corp. has closed on Thiessen Team USA, an Elko, Nev. provider of shotcrete and grouting agents, plus related plant and delivery equipment, for mining—including Western operations focused on minerals essential to electric vehicle batteries. The acquisition opens cross-selling potential for Sika mix accelerator and structural fiber offerings, while extending the company's mining market footprint in the Americas. Sika AG officials cite Thiessen Team's long-established, strong relationships with large mining customers and reputation for "excellent quality, hands-on technical support, and fast reaction times." Its Nevada headquarters and Montana satellite production facilities are strategic to large U.S. mines.