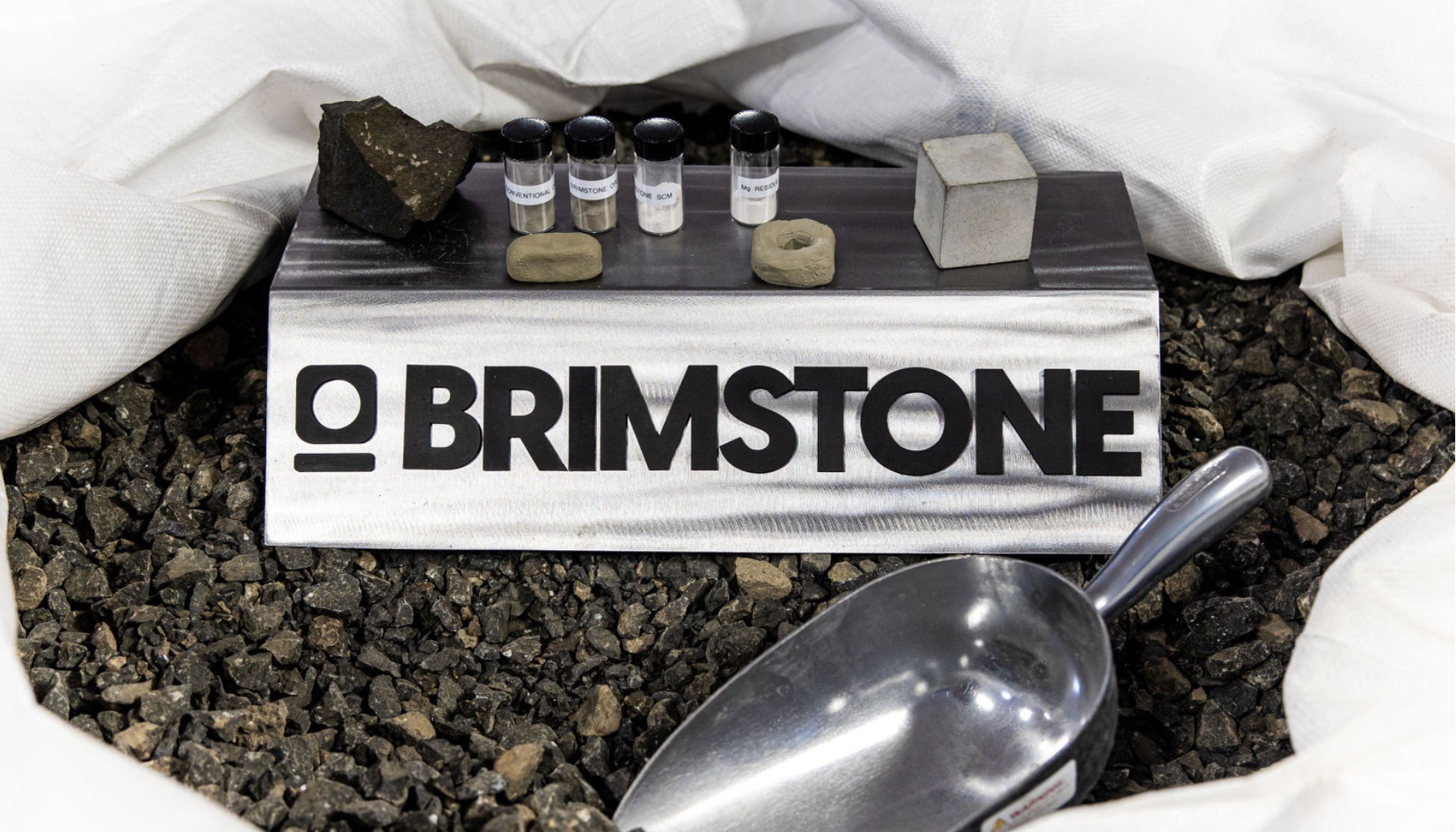 Venture capital-backed Brimstone, Oakland, Calif. developer of a portland cement alternative processed from calcium silicate rock, reports third-party certification that its product meets or exceeds ASTM C150, Standard Specification for Portland Cement. Results from tests by Twining Consulting, Irvine, Calif. indicate a concrete binder identical in all respects—performance, safety and composition—to ordinary portland cement milled through conventional, carbon-intensive methods.
"We believe decarbonizing cement relies on three essential principles: producing the exact same trusted material, at much lower carbon, and at equal or lower cost to other options," says Brimstone Co-Founder and CEO Cody Finke. "Not only will our process slash carbon emissions and compete on price, we've now proven that it delivers the exact same material relied on by engineers and builders worldwide—and without forcing millions of construction workers to get retrained to use a new material."
"Brimstone's ASTM-certified portland cement will allow the construction industry to source more sustainable concrete without compromising performance, cost, or regulatory compliance," adds Marty Ozinga IV, CEO of Illinois-based Ozinga Bros. Inc. "It's a true win-win, enabling modern construction to prioritize both technical performance and the climate."
"By delivering the exact same cement, we clear away the main obstacles to adoption, offering an opportunity to dramatically speed up the path to net-zero construction," affirms Brimstone Co-Founder and Chief Technology Officer Hugo Leandri. "The same buildings, bridges, and roads being built today can be built tomorrow without carbon."
In contrast to the heating of limestone and attendant carbon dioxide release at the heart of portland cement production, he notes, Brimstone uses a carbon-free raw feed. Its process also a) generates magnesium compounds that permanently absorb ambient CO2, yielding a carbon-negative binder; and, b) nets supplementary cementitious materials, streamlining concrete stakeholders' supply chains while further reducing greenhouse gas emissions associated with conventional concrete. Brimstone plans a pilot production facility in northern Nevada for its namesake material, while also engaging in site selection for a commercial-scale operation.