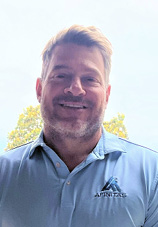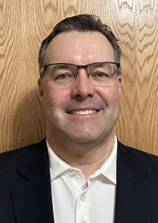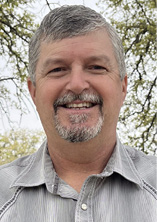 St. Louis-based Afinitas has combined its Forming Systems and Concrete Accessories sales teams into single organization that will better align its operations and provide more comprehensive service to customers in North America. Industry veteran Barry Bauer will lead the Forming/Concrete Accessories team as vice president of Sales. He joined Afinitas earlier this year, bringing considerable experience from his time at (pre-Rinker Materials) Forterra, where he served as vice president of Commercial and national director of Sales for the Bio Clean business unit. Bauer also was the director of Technical Resources at Oldcastle Stormwater Solutions and regional director of Sales and Marketing at Foley Products Co. He has previously served as American Concrete Pipe Association director and ACPA Marketing Committee vice chairman.
Afinitas also welcomes two new sales managers to the Forming/Concrete Accessories sales team: Steve Draginis, based in Markesan, Wis., will handle the Upper Midwest region and brings more than 20 years of experience in the construction and contracting markets. He was most recently the regional development manager for Powersports Co. in Beaver Dam, Wis. His new counterpart, Shawn Vickers, has worked for Afinitas concrete accessories company Amifast since 2006, with tours in sales, operations and product sourcing. He is also credited with bringing several new products into the Amifast portfolio.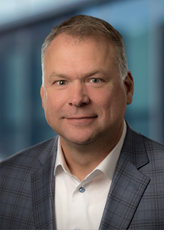 Daimler Truck North America has appointed Randy DeBortoli as senior vice president of Engineering and Technology. He will oversee all vehicle development functional areas: engineering platform management; vehicle engineering and product validation; product compliance and regulatory affairs; plus future technology development, including advanced engineering and autonomous truck engineering. He arrived at DTNA in 1992 and brings over 30 years of experience in heavy vehicle engineering to his new role. From starting as a mechanical engineer for Freightliner, to serving as manager for custom engineering, to director of engineering for the Western Star brand, and then chief engineer assignments since 2012, DeBortoli has held numerous roles at the company. In his current position, he has led the product validation engineering department since 2021.
Atlanta-based concrete construction material and tool giant White Cap L.P. has entered a definitive agreement to acquire the assets of Tri-Boro Construction Supplies, serving central Pennsylvania from Dallastown and Carlisle branches. In addition to a full line of concrete and construction supplies, the locations offer rebar fabrication services.
"We are excited to bring new capabilities and product depth to help deliver exceptional service and solutions for our customers, while also growing with the talent of this experienced team," says White Cap CEO John Stegeman, who will slot the Tri-Boro branches in the company's Northeast Region.
The Cargotec Corp. Board has decided to investigate a process to potentially split its core businesses Kalmar and Hiab into two standalone companies. The intention would be to separate Kalmar as a new listed company by means of a partial demerger from Cargotec. Based on the initial assessment, directors have estimated that the separation of Kalmar and Hiab could unlock shareholder value by allowing both businesses to pursue sustainable profitable growth opportunities independently. The planning of the potential partial demerger will take place this year toward potential execution in 2024.
The aim of the planned transaction is to create two focused, global companies: Kalmar, a technology forerunner in container handling and heavy logistics with strong market positions, geared to grow by making the industry electrified and more sustainable; and, Hiab, an industry pioneer in on-road load handling with a strong track record of profitable growth and attractive merger & acquisition potential.
"The separation of Kalmar and Hiab would be the logical next step in the growth journey. The Board is convinced that the separation would unlock shareholder value by allowing both businesses to pursue sustainable profitable growth opportunities independently," says Cargotec's Chair Jaakko Eskola.
"Kalmar and Hiab serve different customers and have limited cross selling synergies. Both businesses have ambitious growth plans and we are now assessing if those would be better served as separate standalone businesses. Kalmar has recently gone through a major transformation to become a more focused business and has an excellent foundation in place to continue to grow independently. Hiab has a proven track record of profitable growth," adds CEO Casimir Lindholm.
Renewable energy and cleantech attorney Dan Cummings has joined Fortera Corp., a California-based developer of carbon dioxide mineralization processes, as general counsel and vice president of Intellectual Property. He arrives with 25-plus years of experience building and leading organizations in senior legal and intellectual property roles, including tours with companies like BP, Ineos, and Brightmark.
"What sets Fortera apart from other companies is its ability to scale globally in the near-term, building on more than a decade of innovation and intellectual property development," Cummings notes. "At a time when accelerating climate action is a global priority, Fortera is driving rapid adoption by working directly with the cement industry on existing supply chains, infrastructure, and regulations to bring an emissions-reducing solution to market this year."
"As we forge a pathway to net-zero cement in partnership with manufacturers, builders, and government, we are expanding our mission-aligned executive team with deep expertise and professional networks within the green economy like Dan Cummings," adds Fortera Co-Founder and CEO Ryan Gilliam.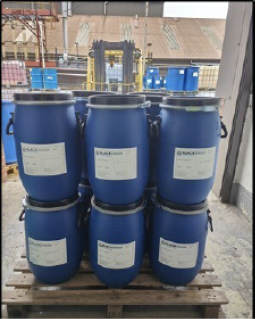 Toronto-based Black Swan Graphene Inc. reports delivery of its specialty admixture to Nationwide Engineering Research & Development for a concrete pour in the United Kingdom. The commercial shipment follows the announcement of a partnership between Black Swan, NERD, and Arup Group Limited, aimed at providing an integrated supply chain and a turnkey solution to the concrete and construction industries. The concrete pour will use Black Swan's graphene product for construction of pavement aprons at an industrial park facility.
"This endeavor not only speaks to the positive response and interest in our proposition but is yet another opportunity to monitor the long-term real-life performance of our product," says NERD President Rob Hibberd. "We look forward to continuing to innovate and collaborate with our partners to deliver cutting-edge solutions to the construction industry."
ABB has closed on the Siemens low voltage NEMA motor business. The acquisition falls under the ABB Motion business, strengthening its position as a leading industrial NEMA motor manufacturer and providing a stronger platform from which ABB can better serve its global customers. The line of horizontal and vertical induction severe duty and general purpose motors will be re-branded as ABB and reintroduced to the market this quarter. The global NEMA motor industry, roughly $2.7 billion in size, comprises industrial electric motors primarily used within North America. NEMA motors are essential components used to run equipment in applications like those moving air, liquids and units.