Solidia Technologies is expanding production of its proprietary supplementary cementitious material in San Antonio, Texas, where it recently relocated headquarters from New Jersey. The engineered product improves the durability, workability, and overall properties of concrete, while mineralizing captured carbon dioxide to reduce by 30-40 percent the greenhouse gas emissions associated with finished slabs or structures.
With significantly more SCM capacity scheduled toward mid-year, plus greater proximity to key customers, suppliers and partners, the producer continues a move from research and development to commercialization. Over the past year, the Solidia team has made tremendous strides optimizing its alternative concrete binder to achieve the desired attributes, consistent quality, and high performance required for end-use applications. The result is a powder to be used at greater cement replacement levels than fly ash or other alternatives in most concrete conditions.
"Our achievements in R&D have enabled us to invest in expanding annual SCM production capacity to ~1,000 tonnes," says Senior Director of Strategy and Business Development Pradeep Ghosh. "This will allow us to supply key stakeholders, like ready-mix suppliers and government entities, with material for testing, trials and projects."
"Increased production capacity is a significant milestone for advancing Solidia's SCM technology and, combined with our commercial focus on carbon-mineralizing concrete products, represents our strong commitment to reduce the construction industry's carbon footprint," affirms CEO Russell Hill, Ph.D. "The expansion will allow us to provide a higher-performing, higher-quality, more consistent product." Higher SCM output capability, he adds, is a first step toward addressing the supply chain challenges concrete producers are experiencing with cement and fly ash, shortages of latter attributable to ongoing coal-fired power generating station retirements.
Heidelberg Materials North America has acquired all operating assets and reserves of New York's RMS Gravel Inc. The transaction includes a single quarry with a fixed processing plant, five portable crushing plants and a material hauling business. The acquisition is in keeping with a strategic plan to optimize the company's portfolio in core markets and strengthen its existing businesses through bolt-on acquisitions.
"The acquisition of RMS further strengthens our vertically integrated footprint in the growing central New York area," says Heidelberg Materials NA Northeast Region President Alex Car. "These assets are a great addition to our existing operations in this key market and we expect a number of efficiencies and synergies as a result."
Holcim US continues to strengthen its Colorado market stake with the acquisition of Tezak Heavy Equipment, a family-held aggregates producer and specialty civil construction business with deep roots in Colorado Springs. The deal is highly complementary to the producer's position in that market, bringing significant synergies with existing materials sites. The transaction includes all civil construction, trucking and maintenance operations, as well as four quarries near Colorado Springs which will provide decades of reserves in a growing market. The purchase of Tezak's quarries compliments Holcim's recent aggregate operations deals in December 2022 and January 2023.
"With Colorado among the leaders in U.S. population and GDP growth, Holcim Ltd. understands how important construction in the region is and will become," says Region Head, North America Toufic Tabbara. "Partnering with companies like Tezak, a trusted regional aggregates and construction provider, we are able to build on our growth of the Colorado Springs market."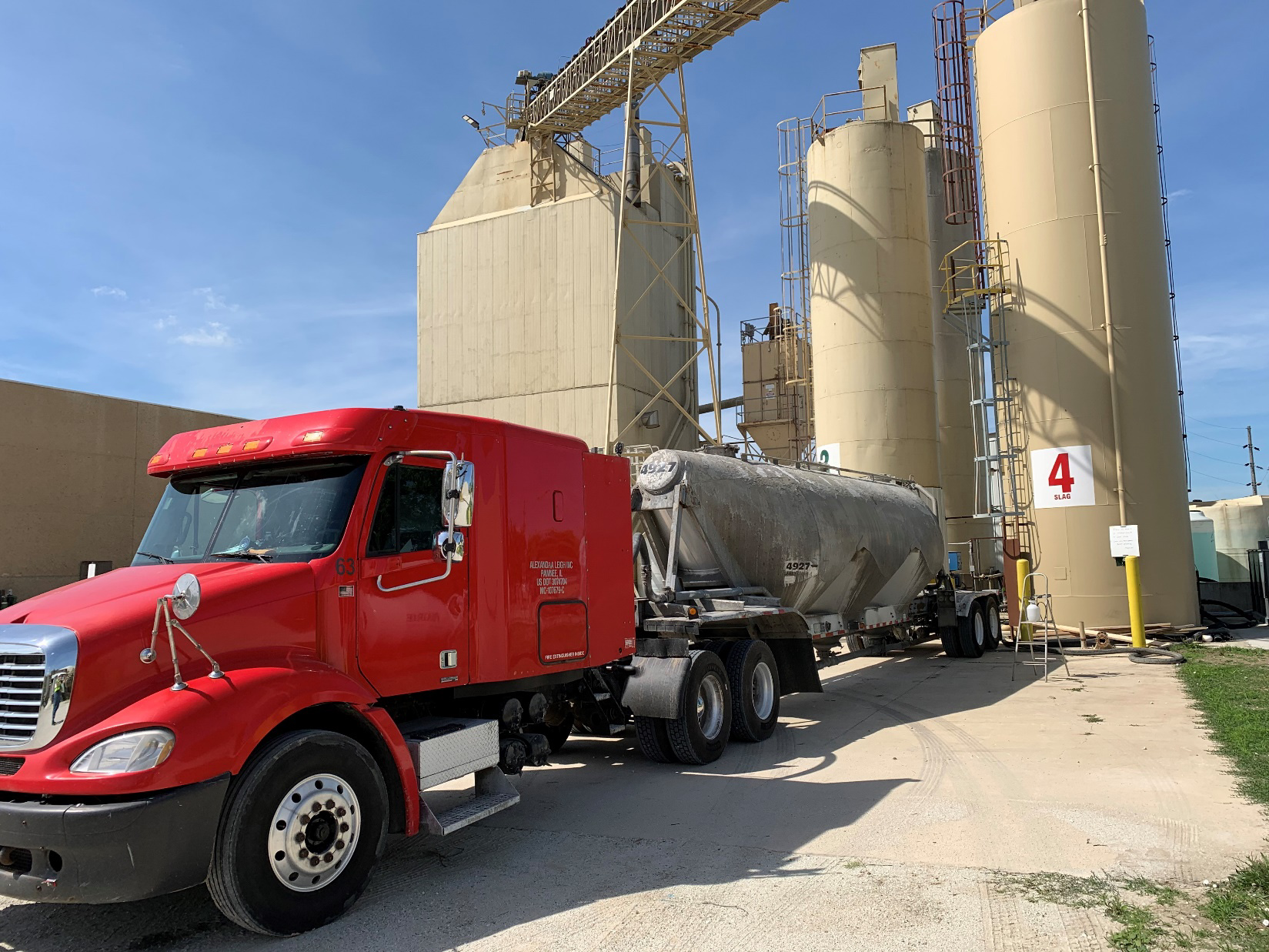 The parent company of Prairie Material, Canada Building Materials and St Marys Cement businesses serving Great Lakes markets reports a 3 percent year-over-year reduction in carbon dioxide emissions per tonne of cementitious material shipped. Votorantim Cimentos, Sao Paulo, logged an average of 579 kg CO2/tonne across cement and cementitious materials operations in the Americas, Africa and Europe; since 1990, it has seen that figure drop 24 percent.
In 2022, Votorantim Cimentos realized a 1 percent reduction in another principal metric: Rate of clinker substitution, or "clinker factor," indicating the amount of portland cement and supplementary cementitious materials in delivered concrete mixes. The producer lowered the clinker factor by one point, to 73.9 percent, toward a 2030 goal of 68 percent. Also in 2022, Votorantim Cimentos' thermal substitution rate through co-processing—reflecting increased use of fossil fuel alternatives for cement kilns—was 26.5 percent, 4.1 points higher than the 2021 figure and closer to the 53 percent substitution rate envisioned for 2030. 
"We continue to explore opportunities in the circular economy and develop new technologies. The improvement in 2022 performance reinforces our commitment and ongoing efforts to support the carbon neutral agenda," says Votorantim Cimentos Global Director of Sustainability, Institutional Relations, Product Development, Engineering and Energy Álvaro Lorenz. The company's decarbonization strategy is based on four main pillars, he adds: Co-processing or fossil fuel substitution in clinker production; use of cementitious materials in lieu of clinker-only concrete binder; energy efficiency and the use of renewable energy sources, leveraging company-owned hydroelectric power plants plus solar and wind energy investments; and, development of technologies (innovative processes; new materials; carbon capture, use or storage; value chain dematerialization; plus, partnerships with various businesses and academic organizations to increasingly optimize resources and reduce carbon intensity).