The National Ready Mixed Concrete Association recognized 11 industry veterans at an awards ceremony during its annual convention, staged in Las Vegas as a lead in to ConExpo-Con/Agg 2023. Those honored, by AWARD: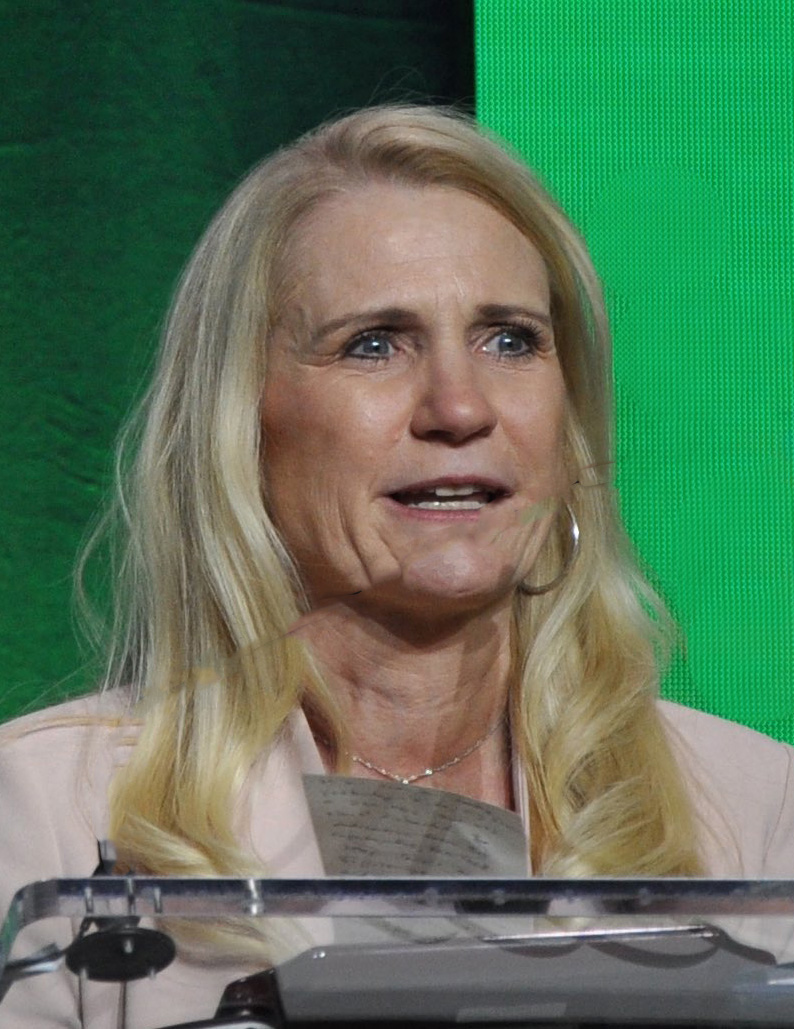 WILLIAM B. ALLEN
The Business Advancement Committee presented CalPortland Co. Vice President of Strategic Planning and Internal Services Annette Tyson with an award named for longtime Memphis ready mixed producer and lead industry management consultant Bill Allen, founder of Allen-Villere Partners. Members note especially her contributions as founding Financial Performance Improvement Group chair, past Business Administration Committee chair, and role in establishing the current Business Advancement Committee.
BRUNO BENNA ADVOCACY
The Government Affairs Committee recognized Laurence Silvi II of Fairless Hills, Pa.-based Silvi Group for advancing ready mixed concrete industry interests in the policy arena, especially at the federal government level. The award is named for the late Bruno Benna, a Nevada producer who participated in NRMCA activities for 50-plus years and was a staunch Concrete Political Action Committee supporter.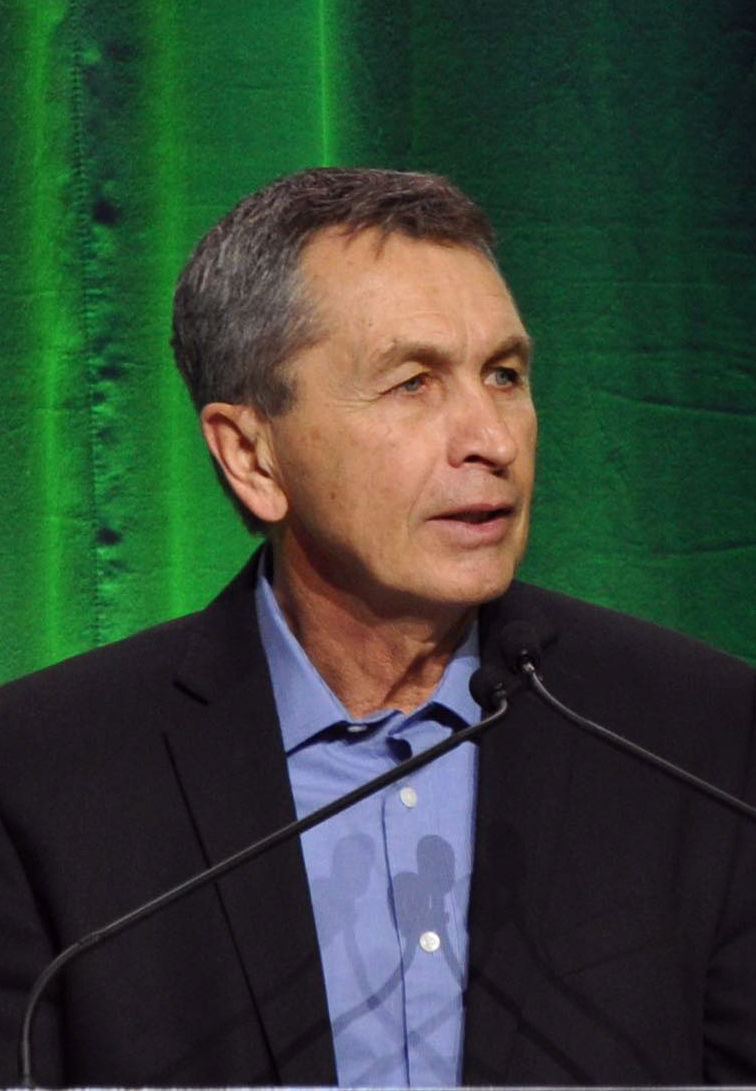 JOSEPH E. CARPENTER
The Safety, Environmental and Operations Committee presented GCC of America's Dale Kotzea, recently retired safety director, with its top annual individual award. Members recognize him for "a life of service aimed toward improving the safety and wellbeing of others, whether in the military and public or private sector." His contributions to the SEO Committee include terms as chairman and vice chairman—five years total—after serving in the same capacities for the Safety Task Group. Committee members underscore Kotzea's key role in top NRMCA deliverables, including the Safety Course; Driver of the Year, Environmental Excellence and Safety Awards programs; and, National Mixer Driver Championship. 
The Carpenter Award is named for a veteran of (pre-Cemex USA) Rinker Materials who was instrumental in the creation of SEO predecessor, the Operations, Equipment and Safety Committee. Recipients are honored for their contributions to the ready mixed concrete industry; candidates hail from producer or associate member and NRMCA staff or ally ranks.
CONCRETE CARES
The Manufacturers, Products and Services Division recognizes producer members' community support programs through the Concrete Cares awards, yielding $1,000 checks for recipient-designated organizations. The Division named two producers this year. New York's Callanan Industries Inc. was honored for a namesake program spanning volunteerism, donation of goods or funds, sponsorships and education. Illinois' Ozinga Bros. Inc. was honored for its deep involvement in community activities and outreach, highlighted in 2022 with a Christmas season-themed Merry Mixer (30,000-plus lights) and American Cancer Society-messaging Pink Mixer.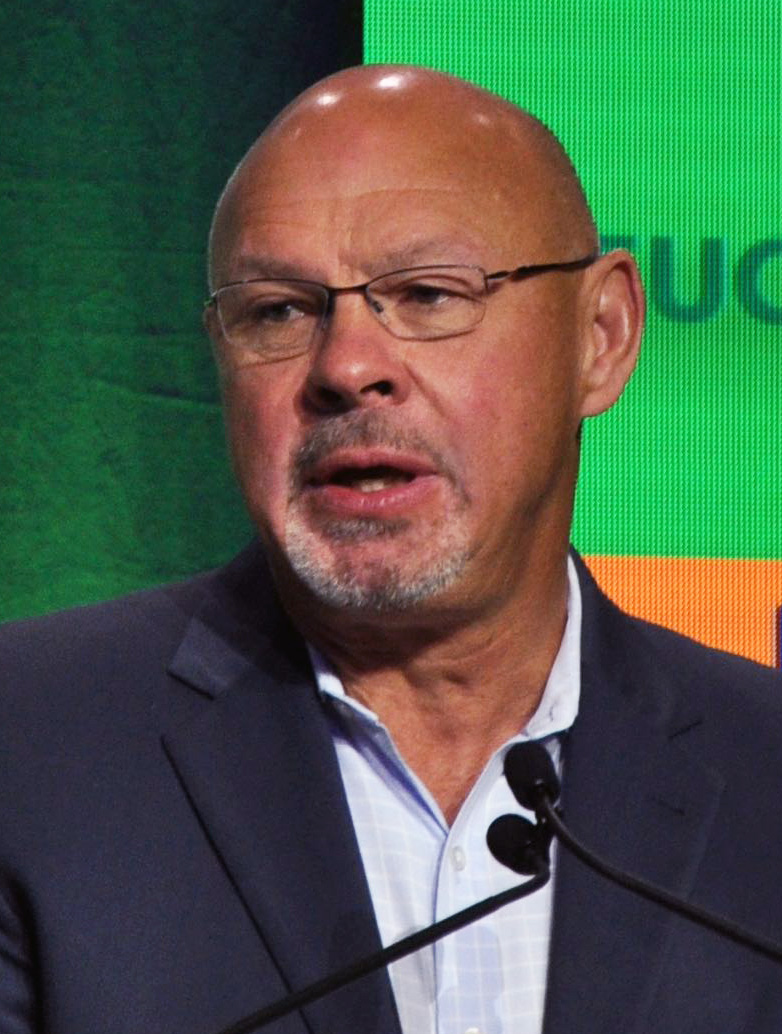 RICHARD D. GAYNOR
The Research, Engineering and Standards Committee presented its top individual honor to J. Bruce Blair, who retired late last year after a successful tour at the helm of Michigan's Consumers Concrete Corp. Members credit his participation in standards development, industry promotion, and quality control efforts with Consumers Concrete and Lafarge North America. In addition to work with the RES Committee, Blair has served as NRMCA director and Slag Cement Association president, and on numerous American Concrete Institute, Michigan Concrete Association and National Concrete Masonry Association committees. The award is named for the late Dick Gaynor, who served NRMCA and the National Aggregates Association in technical and executive capacities for 40-plus years, up to retirement in 1996.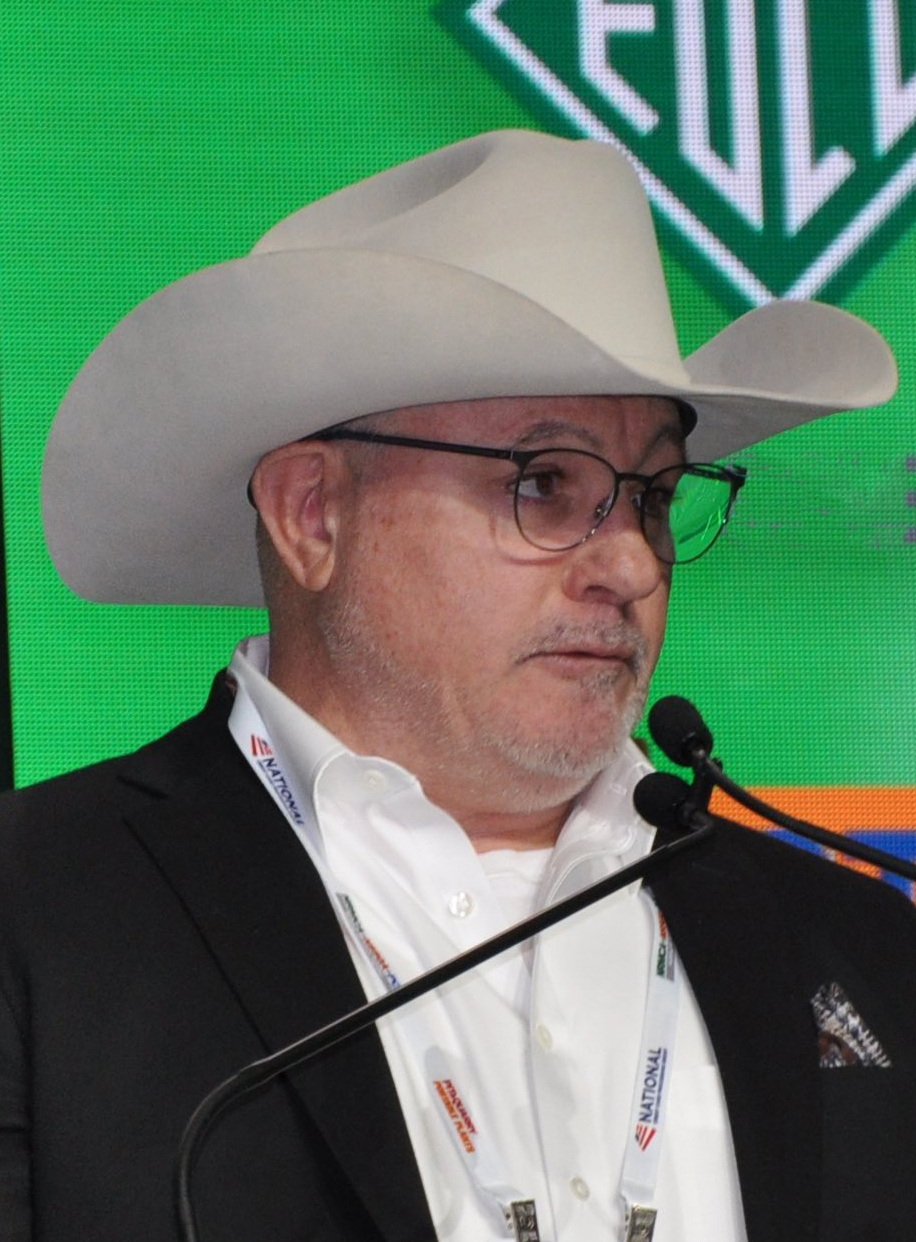 PROMOTER OF THE YEAR–BUILDINGS
The Promotion Committee recognized Zach Easley of Oklahoma City-based Dolese Bros. Co. for his work in steering residential and commercial projects toward insulating concrete form specifications—away from wood and steel alternatives—and boosting ICF prospects through a training series for contractors, architects, engineers and other project stakeholders. Committee members salute Easley's willingness to go out in the field and get his hands dirty while helping new customers on their first day of stacking ICFs, ensuring they get off to a good start with the building method.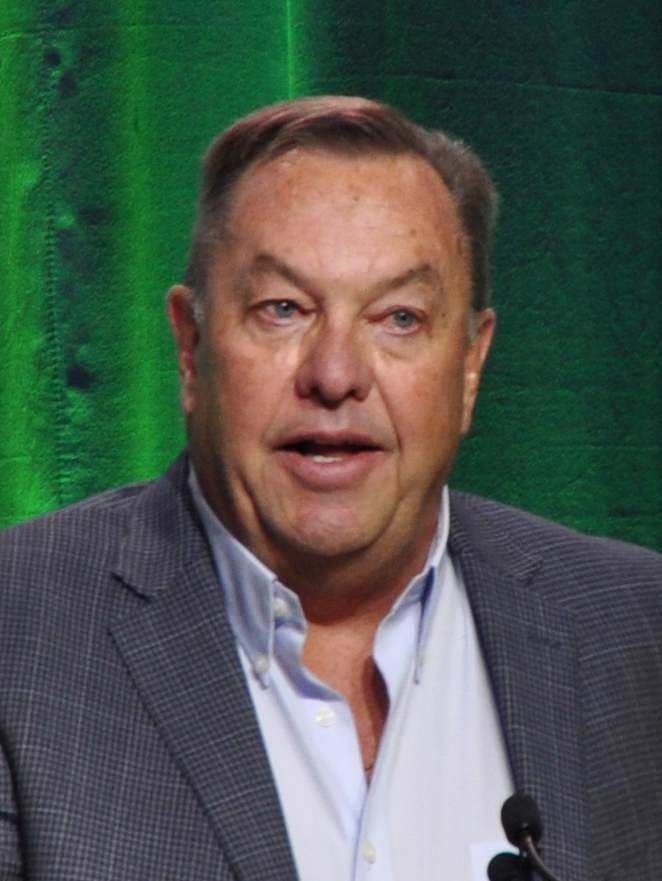 PROMOTER OF THE YEAR–PAVEMENT
The Promotion Committee honored GCC of America's Dave Gray, underscoring especially his work in promoting concrete overlays for asphalt parking lots. During the past decade, his efforts have netted projects totaling more than 4 million square feet of overlays, or upwards of 50 million yd. of ready mixed concrete. Along with overlay promotion, the committee notes Gray's central role in NRMCA Concrete Parking Lot Boot Camp presentations in Arkansas, Colorado, Iowa and Oklahoma. The 2023 honor is his second round as Promoter of the Year–Pavement, an exclamation point to the 2017 award.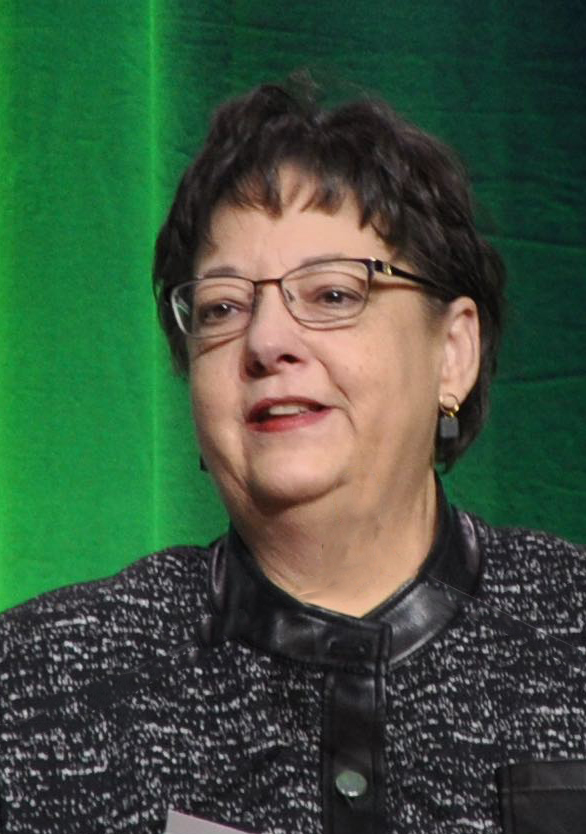 PROMOTER OF THE YEAR–STATE AFFILIATE
The Promotion Committee recognized Concrete Promotional Group Inc. Executive Director Christy Martin, dubbing her a "one-person marketing SWAT team in the Kansas and Missouri region." Committee members cite her 2022 work in insulating concrete form and tilt-up concrete wall project site tours; concrete parking lot and flatwork promotion; and, "Go To Work" scholarship programs for high school seniors. Martin consistently assists the Workforce Development Committee and NRMCA staff with expanding participation in certification courses, webinars and other training or networking deliverables.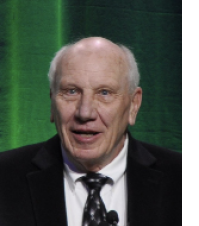 SHYDLOWSKI – TURNER MATERIALS LEADERSHIP
The NRMCA Materials Division honored longtime member Mike Krauss, a veteran of Euclid Chemical and Master Builders, with an award named for retired Masters Builders CEO Mike Shydlowski and the late Bob Turner, (pre-GCP) Grace Construction Products executive. Division members credit his positive influence on customers, employees and colleagues, and "never quit" attitude.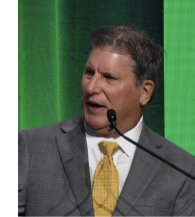 STATE ASSOCIATION OF THE YEAR
The NRMCA Promotion Committee recognized for a second time the Colorado Ready Mixed Concrete Association, whose 2022 highlights included a social media campaign augmenting the Build With Strength coalition; a digital marketing campaign whose 12 ads have been viewed 200,000-plus times; and, sustained promotion of insulating concrete form building methods. The latter work has seen CRMCA members and staff assist NRMCA in ICF projects for Colorado Habitat for Humanity affiliates, along with ICF promotion tied to rebuilding programs in the wake of a 2020 wildfire that consumed more than 1,000 buildings outside Denver.
ROBERT A. GARBINI CHAIRMAN'S AWARD
2022 National Ready Mixed Concrete Association John Holliday (Holliday Rock Co., left) honored representatives of two leading association member producers: CalPortland Southern California Materials Division Vice President and General Manager Melanie O'Regan, who has served as NRMCA director for the past decade, dovetailing work on Executive, Business Advancement, Promotion, Government Affairs, plus Safety, Environmental and Operations and Research, Engineering and Standards committees. And, Thomas Concrete President Allen Wessel, a director since 2014; member of RES, SEO, Government Affairs and Workforce Development committees; ConcretePAC Grassroots Activist of the 2021 award recipient; and, Concrete Advancement Foundation trustee. The Chairman's Awards recognize outstanding contributions to the Association and concrete industry. Robert Garbini retired as NRMCA president in 2019, capping nearly 30 years with the organization.