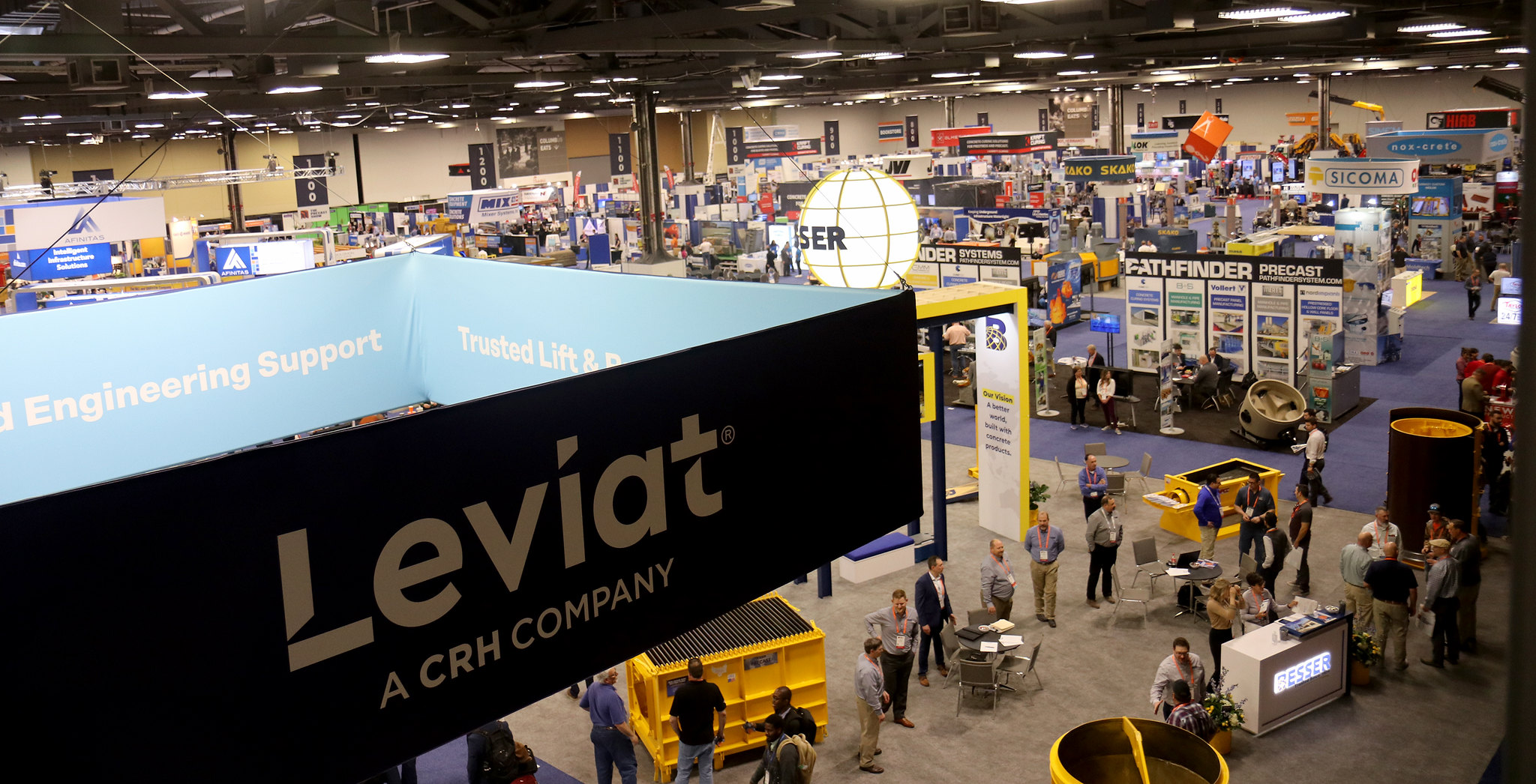 The National Precast Concrete Association booked nearly 5,300 registered attendees for The Precast Show 2023 at the Greater Columbus Convention Center in the Ohio capital. Upward of 400 exhibitors occupying 120,000 square feet of show floor presented attendees a wealth of material, equipment or information technology innovations, product licensing opportunities, and business service offerings.
In addition to the trade exhibit, NPCA logged attendance of 1,100-plus over two days of education classes and mustered more than 600 for tours at the Lancaster and Canal Winchester, Ohio plants of producer member E.C. Babbert. Joining NPCA members in Columbus were peers from the Precast/Prestressed Concrete Institute and Concrete Masonry & Hardscapes Association. The groups will reconvene for The Precast Show 2024, February 8-10 in Denver.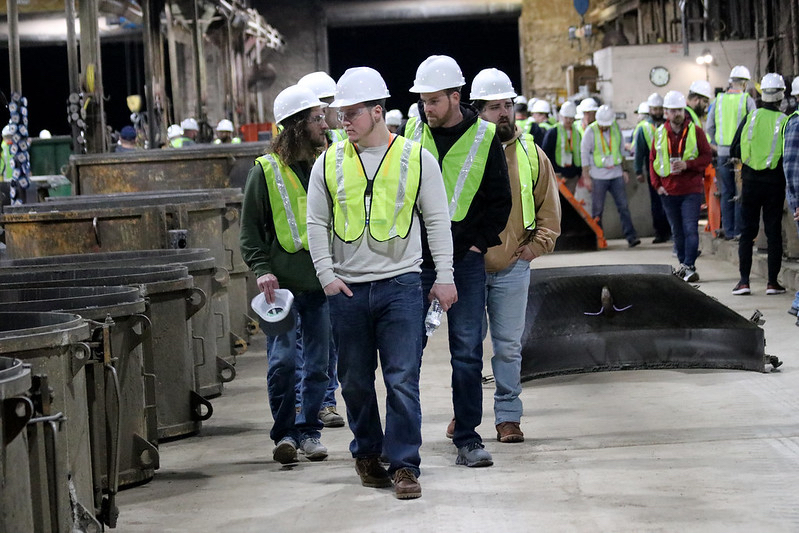 MASTER PRECASTERS
NPCA activities timed with The Precast Show in Columbus included a ceremony for 63 Master Precasters (above), a record cohort. Candidates for the association's top individual education offering complete an intensive two-year program covering the industry, safety, production, technical knowledge, quality assurance and leadership. Part of the NPCA Precast University, the Master Precaster program encompasses curriculum developed with industry experts, producers, departments of transportation, and academia. 
"These graduates have exhibited an in depth knowledge of precast processes, technology and management," said NPCA President and CEO Fred Grubbe. "Graduating from this program requires specific training and dedication that shows these talented pros are committed to being among the best within the precast concrete industry."

PLANT CERTIFICATION EARNS RIDOT NOD
The Rhode Island Department of Transportation recently announced recognition of the NPCA Plant Certification program for precast concrete operations. Rhode Island becomes the 41st state with a lead agency acknowledging the program, which is dedicated to increasing the quality of precast concrete and assisting specifiers in obtaining products, elements and structures from operators upholding tight quality standards. Since 1987, NPCA experts have helped businesses continually monitor, manage and improve quality. Along with 41 state DOTs, the NPCA Plant Certification program enjoys the recognition of 70-plus counties and municipalities.