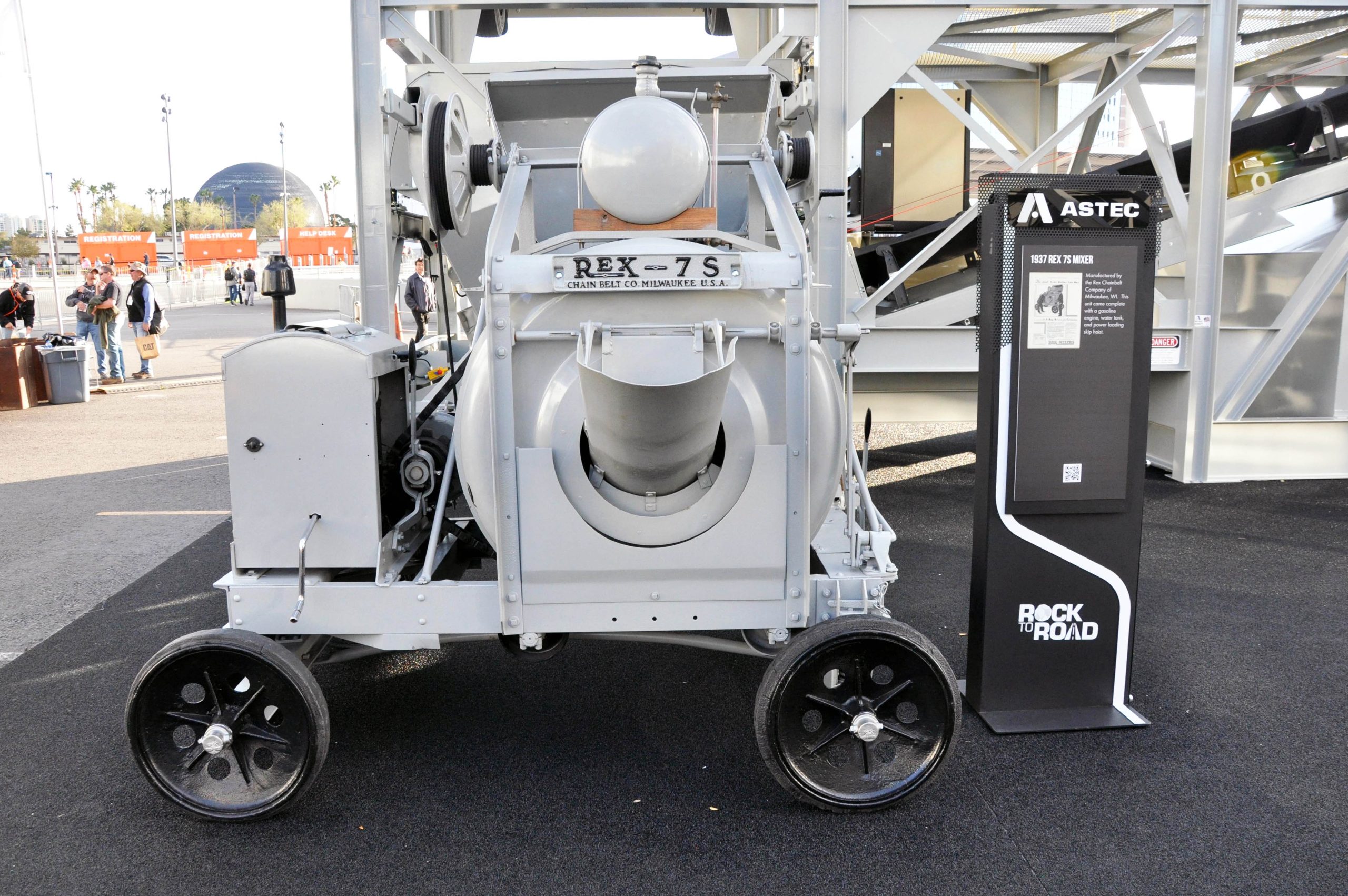 ConExpo-Con/Agg and International Fluid Power Exposition 2023 booked attendance of nearly 140,000 over a March 14-18 window at the Las Vegas Convention Center. The record-setting events saw 2,400-plus exhibitors from 36 countries present on-, on/off- and off-road fleet or plant equipment and machinery, engine and other vehicle component, plus lubricant and material offerings. Manufacturer, supplier and service provider exhibitors demonstrated how the construction industry is adapting to sustainable technologies, products and practices. Attendees observed sustainability across the board, from electric and hydrogen powered construction equipment to a prioritizing of waste reduction, recycling method adoption and recyclable material usage.
Astec Industries spotlighted the pedigree of Rexcon, a brand added since ConExpo-Con/Agg 2020, with this year's top exhibit prop.
On the concrete front, ConExpo-Con/Agg 2023 reflected a merger & acquisition-rooted realignment of companies in principal fleet and materials categories, plus the lengthy (>12-month) backlog in one the show's bedrock fares: mixer trucks. The absence of an Oshkosh Corp. booth meant no namesake front discharge mixers on display and a scant presence of rear discharge models from McNeilus and London Machine—both brands soon to depart the Oshkosh portfolio for Chicago-based holding company Rite Lane Industries. Perhaps coupled with customer delivery commitments, the ownership transition resulted in an overall ConExpo-Con/Agg mixer line up light on McNeilus, but heavy on Con-Tech Manufacturing and Continental Mixers iron. Rounding out the mixer truck offerings this year were 3-yd. Terex Advance and 2-yd. Ernest Industries models: the all-electric, International MV-mounted Mini-Mix 300 and diesel + gasoline Isuzu NRR-mounted Shortstop 2.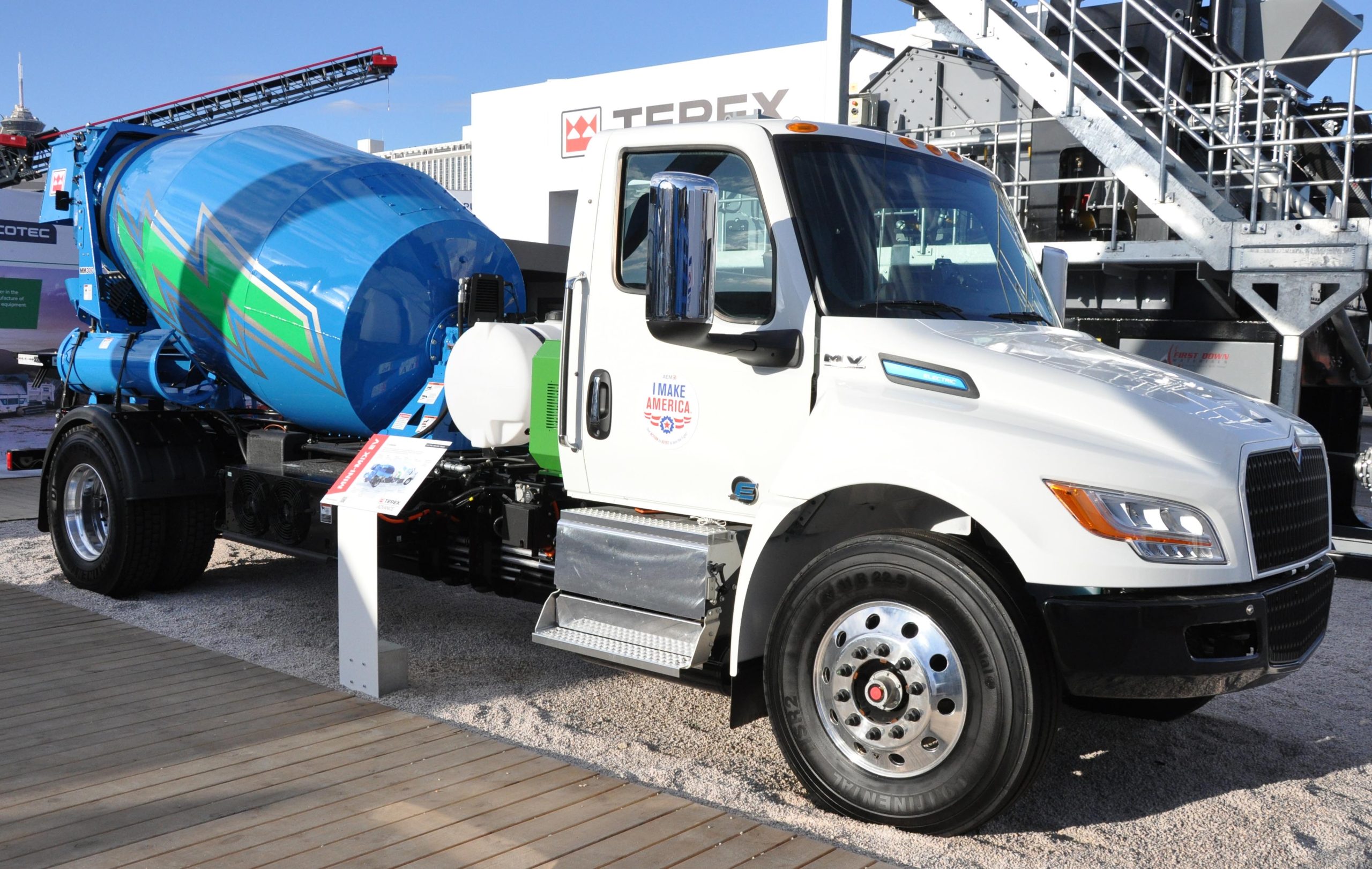 Among heavy-duty truck OEM, Navistar International Corp. was center stage at ConExpo-Con/Agg 2023 with the S13 Integrated Powertrain debut. The S13 is the first major development for International series vehicles since the Navistar Inc. merger with Traton Group of France. The new engine, T14 automated transmission and diesel particulate filter-free exhaust treatment package is the result of Navistar engineers' work with their counterparts at sister brands Scania, MAN and VW Bus & Truck. (Full S13 report next month.)
The show marked the formal debut of Saint-Gobain Construction Chemicals, formed in late 2022 from the bulk of the Chryso Group and GCP Applied Technologies businesses. Along with parent brand unveiling, Chryso and GCP launched their first jointly developed product, the portland cement-optimizing EnviroMix Strength Enhancer.
"The innovations in the construction industry unveiled this week will play a role in helping construction professionals drive meaningful and sustainable economic growth," ConExpo-Con/Agg Show Chair Phil Kelliher (Caterpillar Inc.) noted upon show close. "Live events in the construction industry are very important, because you can see, touch and experience the products. That value was reaffirmed across the show floor."

ConExpo-Con/Agg and IFPE 2026 will run March 3-7 at the Las Vegas Convention Center.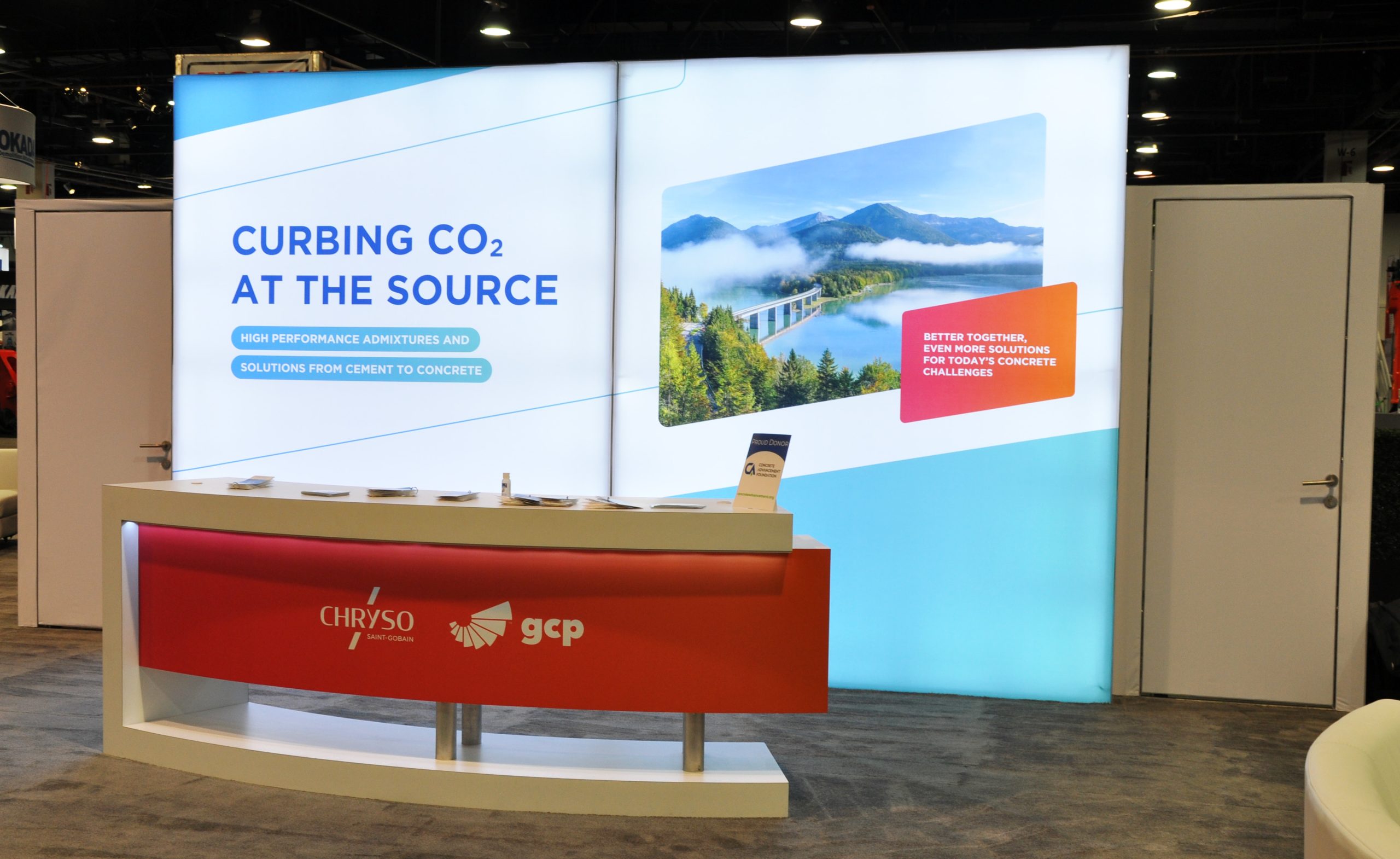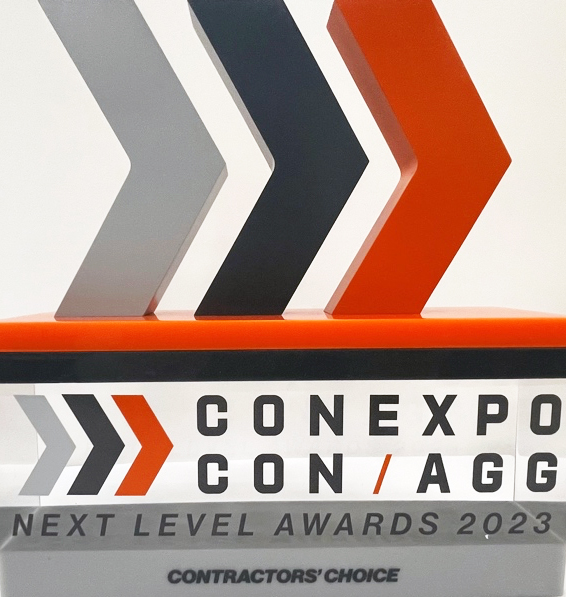 HOLCIM ECOPACT SERIES MIXES FINISHES FIRST
Holcim ECOPact Low-Carbon Concrete earned Contractors' Choice category recognition in the inaugural ConExpo-Con/Agg Next Level Awards. The program celebrates exhibiting companies that are pushing the boundaries and developing material, equipment and related technologies or services poised to advance the construction industry. ECOPact mixes provide the global construction industry a versatile solution to the carbon challenge, Holcim officials note, offering up to 90 percent lower carbon dioxide emissions compared with standard concrete mix designs.
"[Holcim's] commitment to excellence and innovation in construction is truly impressive, and it is evident that they are highly regarded by the industry," says ConExpo-Con/Agg Director Dana Wuesthoff. Show attendees, she adds, voted for their favorite Contractors' Choice Award finalists, which were selected by Associated General Contractors of America members based on such criteria as:
Addresses a common industry need in a unique and innovative way.
Benefits users or customers across multiple applications for industry wide adoption.
Positively impacts the safety, sustainability, and workforce of the industry.
"We are honored to have ECOPact low-carbon concrete recognized," affirms Holcim Region Head North America Toufic Tabbara. "We are committed to changing the way we build a more sustainable future and helping our customers reduce the carbon footprint of their projects."