Pennsylvania aggregate and concrete block operator York Building Products has added crushed stone, ready mixed concrete and asphalt production capacity with a deal for Union Quarries of Carlisle, Pa. "This acquisition will allow both operations to provide a greater level of product offering for our respective customers, increase our level of customer service, and help us jointly reach a broader market area," says York Building Products President Dave Semple. "We are enthusiastic about the family-run nature and common Core Values. [T]he integration of products between the two companies will help ensure future growth."
"We believe our customers and employees will be very pleased with the course of the company, and look forward to this new chapter in our history," adds Union Quarries President Chris Wright.
York Building Products is a subsidiary of the family-owned Stewart Companies, a York, Pa. group serving the construction, materials, real estate, automotive and outdoor media industries.
New Jersey-based Solidia Technologies has named Brian Below as chief operating officer. He brings 20-plus years' experience building and scaling commercial products, and driving innovative business ventures from initial concept through profitability. He most recently served as CEO of Fabral, part of OmniMax International LLC, a premier metal roofing and wall panel supplier to residential, commercial, industrial, and architectural sectors. Prior to Fabral, he served as Boral North America Building Products Division vice president, responsible for the strategic direction and operating performance of a roughly $300 million premium siding, trim, and accessory products business with 900 employees and eight manufacturing sites.
"With his industry experience and track record building teams and driving sustainable innovation from lab to market success, Brian Below is a perfect addition as we pivot aggressively towards the market," says Solidia CEO Russell Hill, Ph.D. "Solidia is the right technology at the right time. With Brian, we have deepened our bench of talented leaders to help usher in the next generation of building materials."
Holcim US has introduced DYNAMax high-performance concrete to its product portfolio in the Denver and Colorado Springs, Colo. and Minnesota Twin Cities markets. Integrating high strength, durability, and superior rigidity, DYNAMax addresses engineering demands for design innovation, complex technical requirements, and environmental responsibility.
"The ever-increasing population demands more buildings and infrastructure, and in the U.S. especially, this needs to happen in metro areas where space is becoming scarcer," says Holcim US ACM Mountain Region General Manager Chance Allen. "To meet these demands, we offer many solutions that support new design trends. Holcim innovated DYNAMax as a product that helps the construction industry build more with less."
The producer strategically chose to concentrate in Denver, Colorado Springs, and the Twin Cities because the high-performance concrete offers the ideal fit for urban high-rise or mid-rise construction, as well as public buildings and bridges. Moreover, DYNAMax's unique properties translate into the ability to execute components and structures with less concrete and steel reinforcement, making the concrete a valuable, resource-saving material.
"DYNAMax allows designers to bring more innovation to their plans and incorporate new dimensions," observes ACM North Central Region General Manager Randy Gaworski. "As a total solution, it also supports more design freedom and space, optimal jobsite performance, and conservation of resources, enabling lower project and construction costs." Because it utilizes the same working processes as conventional concrete, he adds, DYNAMax supports optimization, especially when integrated with Holcim's exclusive iCONCrete technology, which is designed to provide full control of concrete performance even in the most complex and technologically demanding work.
Minnesota-based Wells, one of the largest prefabricated building solutions providers in the United States, has expanded its Sealants and Restoration program to 45-plus team members committed to providing a complete array of services for the producer's entire geographic footprint. Wells' Sealants and Restoration services include caulking and expansion joints, concrete and masonry restoration, coatings for pedestrian and vehicular traffic, structural reinforcement, firestopping, and waterproofing. They increase the long-term value and longevity of both new and existing structures, minimize disruptions through planned maintenance, and improve energy efficiency for years.

"This expansion is a response to the varying needs of our many building partners, and the shrinking labor force that often makes it difficult to source these types of services," says Wells Midwest Chief Operating Officer and President Greg Roth. "Throughout the lifecycle of any project, we work with contractors, building owners, management companies and consulting engineers who already rely on our resources and expertise. Providing this holistic offering makes the process easier for our partners and enables us to continually deliver the exceptional service that defines Wells."
The preventative maintenance services underscore the company's commitment to enhancing project value and minimizing long-term operating costs, he adds. The Sealants and Restoration team expansion allows Wells to better identify and create effective strategies to protect and prolong the life of construction projects, or even repurpose existing facilities. As codes and requirements continually progress and become more challenging for building envelope systems, Sealants and Restoration offerings will support partners through a wide range of innovative services.
Leading the Sealants and Restoration team is Mike Troje, who has more than 15 years of experience in the construction industry and built his Wells tenure career around identifying performance efficiencies for client partners. In addition to leaders across Wells regions, he will work with Sealants and Restoration Director of Sales and Estimating John King, plus recent hires Jim Mortl (formerly of Mortl Restoration) and Dave Pupp (formerly of Pukali Co.)—the latter two bringing an infusion of colleagues from their prior companies.
Separately, Wells has named Jeremy Blahnik to Great Lakes region vice president of Precast Operations. He started with Spancrete in 1999 and in 2008, gained responsibility for managing the schedule at Valders, Wis.— the company's largest production facility—and most recently served as plant manager.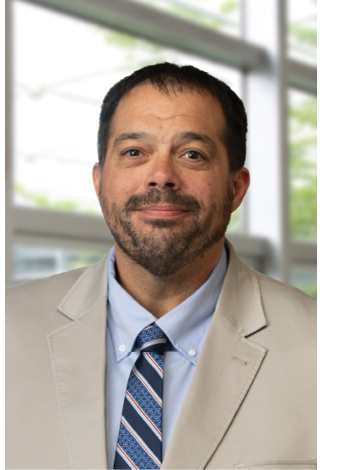 Blahnik will oversee Valders and a sister Great Lakes facility in Crystal Lake, Ill. Working with leadership across all divisions to create and recommend operational policies and programs related to production services, he will also expand Wells' position as a market leader and its ability to create building solutions that exceed client expectations. His aims to standardize processes across Wells' manufacturing facilities; implement best practices for production; and, ensure teams have the right resources and support.
The promotion precedes the forthcoming retirement of Wells' former Vice President of Precast Operations John Schnell, who after 37 years of service to the company recently transitioned to a part-time role, assisting with the leadership transition. Schnell started as a general laborer and has worked in every aspect of the precast operations. He has been involved in thousands of precast projects, from multi-story residential housing and parking structures to industrial buildings, stadiums, hotels and schools.
Concurrent with Schnell's retirement and Blahnik's promotion, Hollowcore Product Manager Matt Fischer has been promoted to Valders plant manager. He will direct and coordinate manufacturing operations, ensuring team safety, and identify areas of improvement in production. Fischer joined the producer as a laborer in 2014 and, management notes, has proved to be a hard-working, dedicated leader.
Titan America has completed an advanced facility for the processing and production of sustainable alternative fuels at its Pennsuco Cement Plant in Medley, Fla. The process engineered fuel (PEF) operation is integrated with advanced technical controls that ensure consistent fuel properties and is further augmented with proprietary digital predictive maintenance AI solutions designed to improve operational reliability (note CemAI report, page 28).
The operation handles a wide array of waste streams and provides a continuous supply of alternative fuels to the kiln, enabling the substitution of high quantities of conventional fuels with "net-zero" carbon alternatives. The PEF facility will have diverted considerable quantities of commercial or industrial waste from local landfills by the end of 2022. The approximately $20 million investment not only signifies a commitment to reducing the Pennsuco plant's environmental footprint, Titan officials note, but furthers progress towards the company's 2030 decarbonization targets while allowing for greater flexibility to source fuel in a market riddled with supply constraints and increasing energy prices.
"The completion of this plant, along with our continued investments in low-carbon cement production, is another important step toward meeting our energy efficiency and decarbonization targets," affirms Titan America CEO Bill Zarkalis. "We are committed to contributing to zero waste goals in the communities where we operate. We will continue to invest in innovative solutions designed to support sustainable growth and climate change mitigation."
AMERITEX APPROACHES $400 MILLION INSECURED CREDIT FACILITIES VIA U.S. BANK
AmeriTex Pipe and Products LLC, Texas' top independent concrete drainage structures operator, has closed $380 million in Senior Secured Credit Facilities with U.S. Bank National Association, joining $35 million in current Subordinated Notes with Prudential Capital Partners LP. The credit lines will enable the producer to continue building volume and other capabilities suiting Lone Star State utility and highway contractors.
AmeriTex operates the industry's largest concrete pipe, box culvert, and precast concrete production complexes. Each maintains American Concrete Pipe Association QCast plant certification and related quality control systems ensuring output meets or exceeds ASTM Committee C13 on Concrete Pipe and Texas Department of Transportation standards.
"We believe that we've revolutionized the manner that concrete pipe and box is manufactured in our high-capacity, state-of-the-art facilities which are strategically located in Seguin (headquarters), Conroe, and Gunter, for responsive service and timely deliveries," management notes. "In addition to high capacity, our facilities have the flexibility to serve a broad range of needs from small residential developments to the largest highway projects, stocking many ready-to-ship products in most standard sizes and configurations. When a project requires specific dimensions, joint types and strength ratings, AmeriTex's facilities easily re-tool to the customer's exact specifications."
"We listen carefully and work tirelessly to meet the needs of our contractor friends," affirms AmeriTex Founder, Chairman and CEO Kevin Thompson. "With TxDOT recently announcing another record year of projects, Texas County property receipts growing to record levels from rising home values, and the move of about a dozen Fortune 500 headquarters and thousands of other companies to Texas in the last handful of years, AmeriTex understands that it needs to continue to grow."
"We focus on building lasting relationships that endure through economic and industry cycles, making us a reliable and trusted financial partner. We understand Kevin's commitment to meet his customers' needs and enjoy watching the precision in which he and his team build and operate these massive facilities," adds U.S. Bank Senior Vice President of Commercial Banking Chris Angarola.