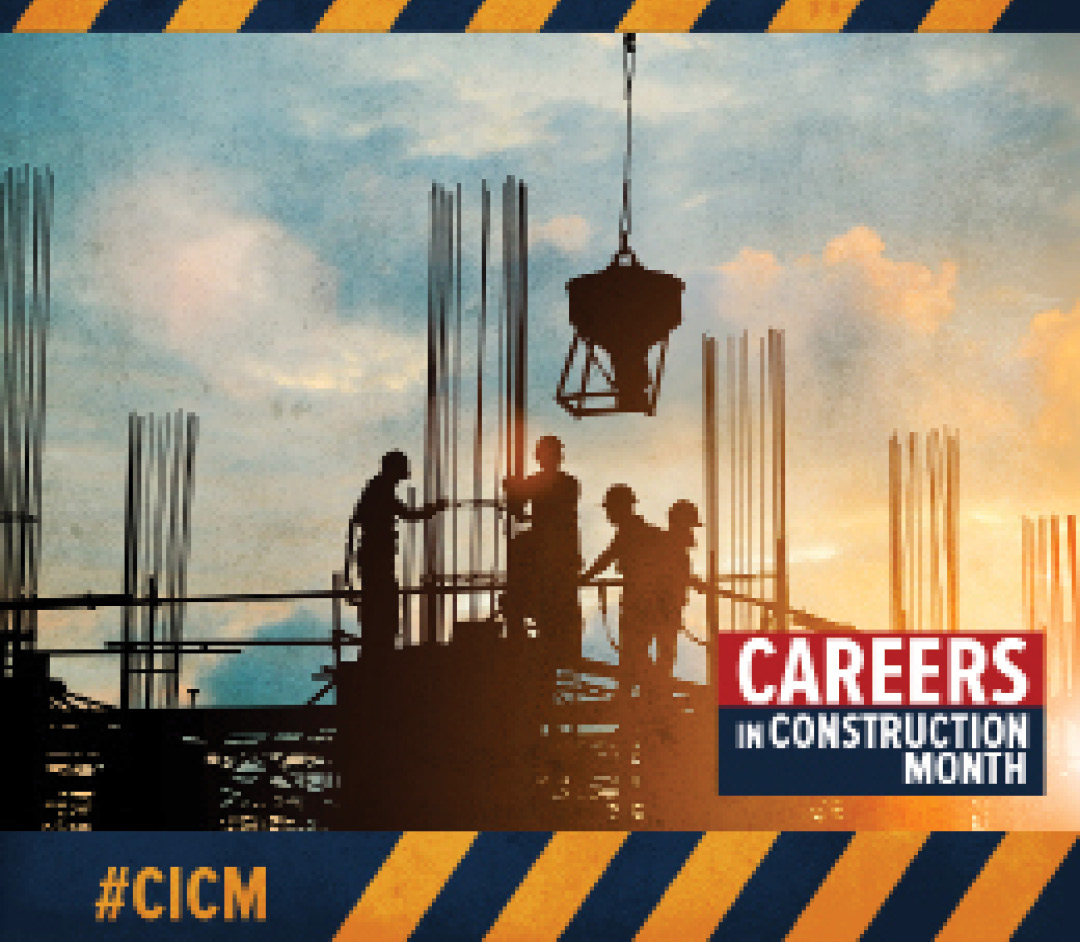 The National Center Construction Education and Research and its Build Your Future initiative are marking the 10th annual Careers in Construction Month (CCIM). The October campaign aims to increase public awareness of employment opportunities in the trades; inspire the next generation of craft professionals; and, advance positive perceptions of the industry.
NCCER offers options for a full range of stakeholders to participate in CICM, whether filing an official proclamation request, taking the campaign pledge or submitting a video to the I Built This! contest. Individuals and organizations can request their state government to officially proclaim October as Careers in Construction Month.
Build Your Future organizers encourage industry representatives and educators to pledge to create meaningful connections during CICM. By taking the pledge, the groups commit to engaging with students to promote construction careers throughout October. Once pledged, companies are entered into a drawing to win one of four $5,000 scholarships, awarded to the construction craft training program of their choice.
The I Built This! contest offers construction students and trainees the chance to show off their building projects. To celebrate the art of building, high school students and post-secondary construction trainees or apprentices can enter by uploading a video of their work to either TikTok or Instagram Reels.