The National Ready Mixed Concrete Association is recognizing 20 producer members operating individual plants or multiple divisions or regions in the 2022 Excellence in Quality Awards program. Winners have demonstrated commitment to materials and production facilities management and related measures behind delivery of quality concrete, while maintaining a high level of customer satisfaction.
These Excellence in Quality Award recipients were honored during a ceremony at the NRMCA ConcreteWorks Conference earlier this month in Aurora, Colo.:
Anderson Concrete Corp.
Argos USA LLC – Carolinas, Florida, Georgia, Houston Regions
Bayou Concrete, LLC
Buckeye Ready-Mix, LLC
CalPortland Co. – Arizona, Central Coast, Nevada, Oregon-SW
Washington, Southern California and Washington Divisions
Cemex USA – Florida Region
Cemstone Products Co.
Chandler Concrete Co., Inc.
Concrete Supply Co., LLC
Conewago Ready Mix
Dolese Bros. Co. – Oklahoma City, Tulsa Divisions
Irving Materials, Inc. – Indiana & Ohio, Tennessee
Lyman-Richey Corp., a CRH Company
Martin Marietta Materials – Southwest Division
MMC Materials, Inc. – Central Mississippi, Delta, Hattiesburg,
Memphis/North MS Areas
Preferred Materials, Inc., a CRH Company
Quality Concrete
S&W Ready Mix Concrete Company
Thomas Concrete, Inc. – Charlotte, Coastal, Georgia, Raleigh, Upstate Divisions
Titan America LLC – Florida Business Unit, Titan Virginia Ready Mix
United Companies, a CRH Company
VCNA Prairie Material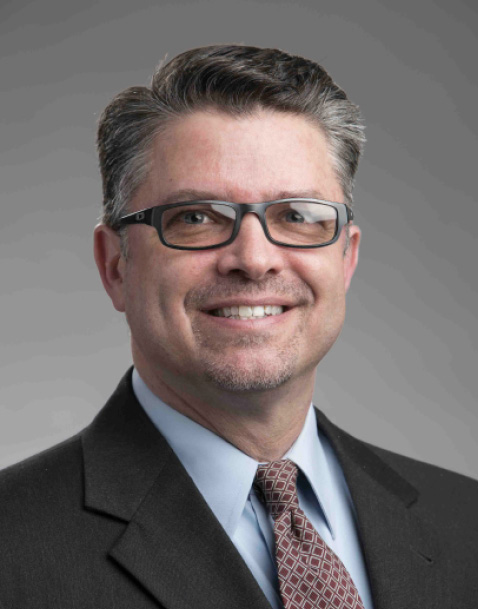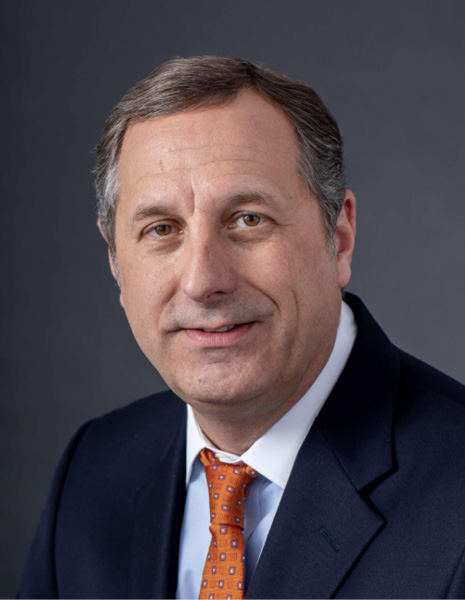 The Research, Engineering and Standards Committee sets Excellence in Quality Award criteria. NRMCA producers apply either as a single plant operator or a multiple-plant division or region within a company. A minimum score of 75 percent on a multiple-choice application form, coupled with supporting validation, qualifies for the award.
Separately, NRMCA has promoted Executive Vice President, Communication and Promotion Strategy Gregg Lewis to the newly created position of chief communications officer. He joined NRMCA in 2015 as a Buildings Division field promoter. As the Build With Strength and Pave Ahead campaigns increased in scope and size, he was named executive vice president with primary responsibilities of helping to shape promotion strategies and communications outreach efforts. Lewis will now oversee all communications and promotion strategy, including oversight of the Build With Strength and Pave Ahead promotion teams.
NRMCA has also named Tim Cooper as executive vice president, Human Resources, responsible for staffing activities with both NRMCA and Alexandria, Va. headquarters office neighbor Portland Cement Association. He arrives from the Urban Land Institute and will report to Chief Financial Officer Joe Roche, whose responsibilities likewise span both associations. Cooper will be directly involved in recruiting, talent development, compensation and benefits, employee relations, succession planning, organizational development, executive coaching and change management.
"Gregg's new role is in recognition of his outstanding performance, commitment to NRMCA and its mission, and taking on expanded roles and responsibilities within the organization over the past seven years," says NRMCA President Michael Philipps. "NRMCA must speak with one voice to many constituencies, including members, prospective members, allied associations and organizations, and federal lawmakers, and Gregg is well qualified to lead that messaging across these platforms."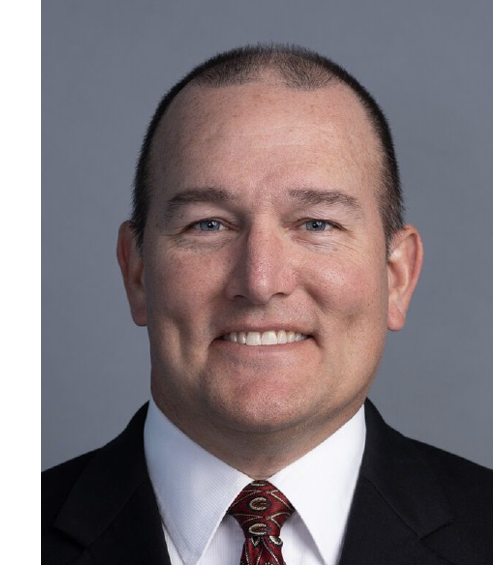 Tim Martin, P.E. has joined the American Concrete Pavement Association as senior vice president of Engineering, arriving with a wide range of experience in pavement engineering, design, performance management and forensic investigations. He holds a B.S. and an M.S. in Civil Engineering from Texas A&M University and has worked extensively with the Federal Highway Administration's Long Term Pavement Performance program.
"Tim Martin's deep technical knowledge will be an incredible asset to our Chapter/State Affiliates, our members, and the ACPA network," says ACPA CEO Laura O'Neill Kaumo. "His experience throughout our industry will be critical to helping us anticipate and build the knowledge needed to solve future paving challenges and educate decision-makers about the positive impact concrete pavement has on our communities. Tim will add valuable knowledge and skills to our Technical Services team."
Martin founded and heads 2TM Consulting Engineers, where he applies his industry expertise to lead analysis and problem solving of pavement performance issues, teaches pavement design and management, and presents on technical and investigative issues. Prior to 2TM, Martin was a principal engineer at CTLGroup for seven years, conducting concrete and asphalt pavement forensic engineering.
NEx: An ACI Center of Excellence for Nonmetallic Building Materials has announced a new Bronze Supporting Member, Toronto-based MST Rebar Inc. The organizations will work to advance the Center's mission to collaborate globally on the use of nonmetallic building materials driving research, education, awareness, and adoption. MST Rebar will join NEx Sustaining Members Aramco and the American Concrete Institute, and Gold Supporting Member ExxonMobil.

Formerly operating as B&B FRP Manufacturing, MST Rebar produces namesake concrete reinforcement and has 50-plus years of experience in the fiberglass industry. The company uses cutting edge technology to produce the highest grade of glass fiber reinforced polymer rebar.
"MST-BAR is the best solution to combat corrosion while also helping the environment," contends CEO Borna Hajimiragha. "It is manufactured with an environmentally friendly process, and a very low carbon footprint. Our vision to provide a sustainable and reliable solution to help reduce carbon dioxide emissions goes hand in hand with NEx's initiatives."
The Charles Pankow Foundation has awarded a research grant to Purdue University and Principal Investigators Dr. Amit Varma, Senior Research Scientist Lisa Choe, and Post-Doctoral Research Associate Ataollah Anvari. It will support development of educational and training materials to introduce Authority Having Jurisdiction (AHJ) officials to the topic of Performance-Based Structural Fire Design (PBSFD). After completing the training, AHJ officials will be able to a) review PBSFD proposals along with their assumptions, limitations, and caveats; and, b) effectively manage engineering team and peer review panel relationships toward final decisions based on codes governing steel, concrete masonry and wood buildings.
Helping to fund the grant award are the American Institute of Steel Construction and Magnusson Klemencic Associates Foundation. Industry Champions for the effort are Rob Chmielowski, MKA and Robert Solomon, SLS Consulting; allies include the Society of Fire Protection Engineers, International Code Council and AISC.
Denver-based Concrete Pumping Holdings Inc., a key player in mix placing and Eco-Pan concrete waste management services across the U.S. and U.K., has closed on Coastal Carolina Pumping, Inc. The Carolinas' largest contractor of its kind, Charlotte-based Coastal has additional operations in central Florida and brings 89 units to the CPH fleet. The deal stands to enhance the suitor's positioning and scale in the fragmented national concrete pumping business; provide increased service offerings and fleet availability to established Coastal accounts plus those of CPH flagship operator Brundage-Bone; and, afford Coastal customers access to Eco-Pan services.
"We continue to successfully execute strategic initiatives to enhance our geographic footprint and responsibly grow our business," says CPH CEO Bruce Young. "The East Coast is an attractive expansion market and we are excited to develop our presence in the region. Coastal Carolina is a well-run and highly respected business with exceptional talent. It also provides the ability to strengthen our recent [greenfield] expansion into the Washington D.C. market, an area that has experienced rapid growth and is expected to grow significantly over the next decade."
"With this acquisition and additional greenfield expansion, we have strengthened our positions in the Carolinas and Florida regions, and can now provide robust pumping services up to Baltimore," adds CPH Chief Financial Officer Iain Humphries. "We are confident in our ability to realize the benefits of this transaction and deliver value creation."
A major concrete contractor performing work in 35 states from 20-plus offices, Lithko Contracting LLC has appointed David Spaulding as president, tasked with executing strategy and achieving the scale required to support the company's continued growth as a national operator. He arrives after 14 years with Turner Construction Co., most recently serving as vice president and general manager. Management of West Chester, Ohio-based Lithko views Spaulding's leadership and experience as enhancing "organizational structure, processes, roles, and outcomes to achieve the company's future goals in commercial concrete construction and adjacent businesses."