Sources: Lafarge Western Canada, Calgary; CP staff 
Lafarge Canada has powered up four electric vehicle charging stations at its Kent Ave. Ready Mix Concrete Plant in Vancouver—the first of 100 such installations the producer has planned for a light-duty fleet switch to EVs by 2025. The fleet supports sales and logistics team members at concrete, aggregate and cement operations across British Columbia, Alberta, Saskatchewan and Manitoba. Lafarge Canada staff can also tap the stations to charge personal EVs or hybrid models.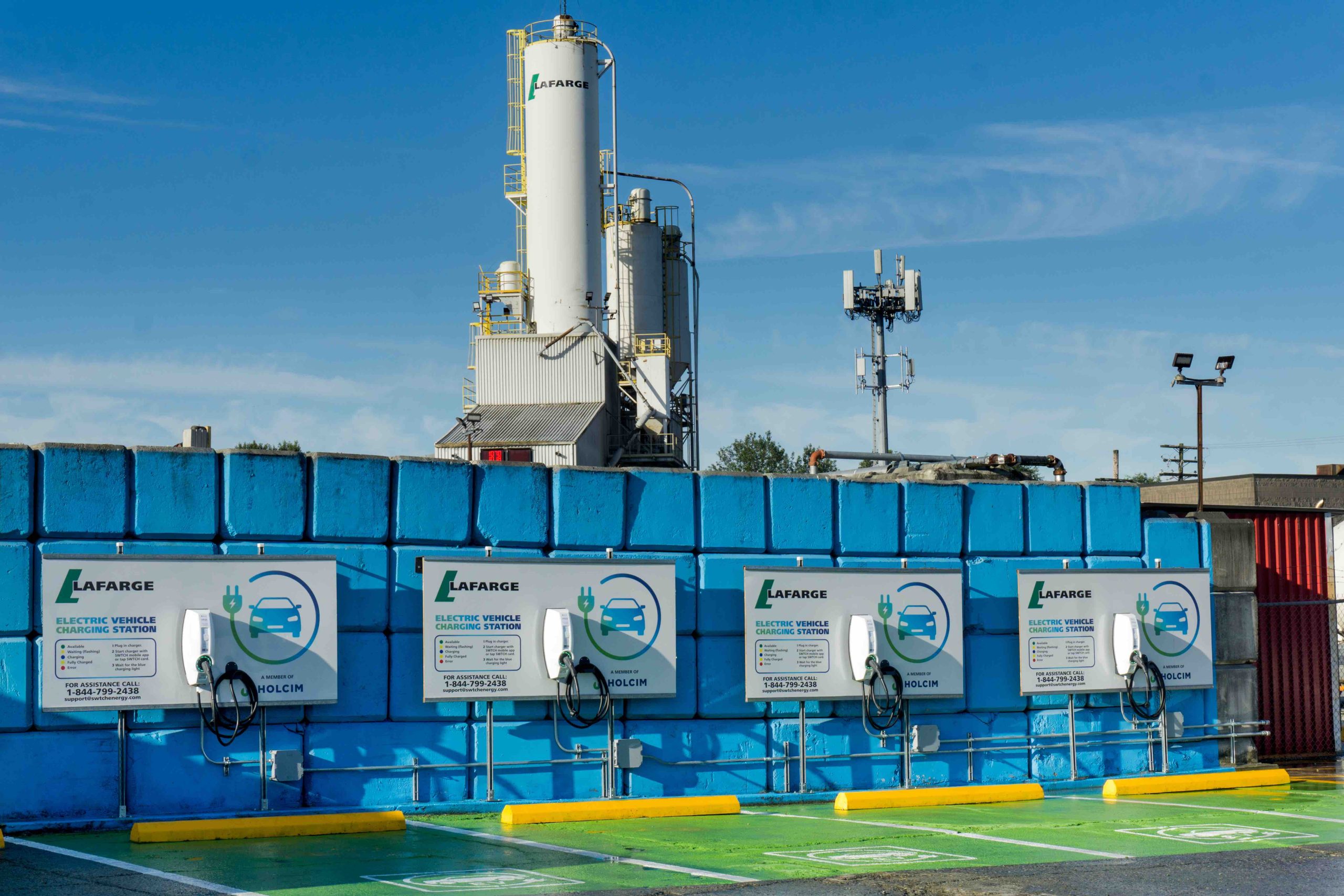 "We are thrilled that Western Canada has opened the first electric vehicle charging stations to kick-start this exciting effort to advance our goal of net-zero as part of our environmental commitments," says Lafarge Western Canada CEO Brad Kohl. The EV migration is in line with Holcim moves to reduce indirect, or Scope 3, carbon emissions from sources including transportation, he adds.
Related article
StressCrete embeds electric vehicle charging station in spun pole