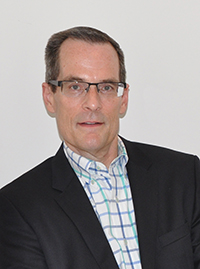 The U.S. Department of Transportation and Federal Highway Administration were set for center stage this year thanks to Infrastructure Investment and Jobs Act funding and contract activity. Yet a sister agency with its $75 billion building and pavement contracting budget is stealing some of the thunder.
The General Services Administration is capturing attention with its Low Embodied Carbon Concrete Standards for All GSA Projects, released in March and detailed in a Government Affairs report this month on page 10. The document reflects input from a two-week concrete producer survey expedited the prior month, as the agency sought to carry out White House Executive Order 14057, Catalyzing Clean Energy Industries and Jobs Through Federal Sustainability.
The National Ready Mixed Concrete Association Government Affairs team reached out to members to participate in the survey. Of producers completing the online questionnaire: 80 percent supply concrete of low embodied carbon properties and 55 percent find such mixes cost about the same as conventional equivalents.
Beyond serving a membership representative of producers supplying GSA projects, NRMCA brought additional credibility to an agency delving into the finer points of concrete production. The Low Carbon Concrete Standards align with the Architecture 2030 Challenge to reduce building products or materials' embodied carbon emissions. NRMCA signed onto Architecture 2030 in 2012 and enlisted Challenge founder Ed Mazria to keynote the following year's convention. In 2014, NRMCA established a benchmark for carbon emissions in concrete, issuing a premier Life Cycle Assessment (LCA). That document contributed to preparation of individual producer Environmental Product Declarations and NRMCA's Industry Wide EPD for Concrete. Data tracking and reporting mechanisms armed NRMCA to prepare a second IW EPD earlier this year. Above all, it illustrated how producer members had attained a 21 percent reduction in embodied carbon emissions over an eight-year period—a track record warranting acknowledgement in the GSA's fast-moving construction materials review and procurement apparatus.
The Low Carbon Concrete document, NRMCA notes: a) specifies a maximum global warming potential (GWP) or kilograms of CO2 equivalent per cubic meter of concrete for common compressive strength ranges; b) sets GWP targets that are generally higher than the industry average benchmarks; and, c) stipulates submission of EPD published in compliance with the North American Product Category Rule for Concrete, a baseline reference for declarations.
A federal agency standard requiring EPD submittals for construction contracts plays more to producers in major versus smaller markets. Declarations are increasingly common in major markets and concrete producers have responded accordingly. GSA recognizes that EPD availability is not universal; its new standard provides for waivers, but at what appears to be a significant paperwork cost: On jobs where they are unable to meet an EPD requirement, contractors can request a waiver from a GSA project manager and provide evidence on the conditions that make compliance infeasible. As an example, the agency cites: "The only concrete suppliers within the maximum transport range for the mix design are small businesses that have not yet invested in EPDs; or, do not yet offer mixes that meet GSA's GWP limits, e.g. because lower-carbon materials are unavailable, or do not meet specific client-driven performance requirements."
Contractors requesting waivers must also document strategies they and their concrete producers are using to reduce project mixes' GWP. On mixes where the GSA project manager grants an EPD requirement waiver, contractors will need to provide a GWP estimate generated from a handful of widely recognized LCA tools.
The Low Carbon Concrete Standards document shows GSA addressing CO2 emissions with decisiveness and speed uncharacteristic of an agency revising construction specifications. Paperwork requirements attending GSA concrete work, however, will remind producers and their customers that they are still dealing with the federal government.