Sources: U.S. General Services Adminstration; CP staff
On the heels of swift Q1 2022 action compelling carbon-wise procurement, coupled with environmental product declaration submittal requirements for building and nonbuilding contracts, the General Services Administration plans a GSA Acquisition Policy Federal Advisory Committee (GAP FAC). Members will inform the agency on using tools and authorities to increase government-wide sustainability measures. 
GSA has $75 billion in annual contracting authority and oversees a real estate portfolio with upward of 370 million square feet of rentable building space. "We have a responsibility as the world's largest [construction] buyer to solicit ideas from top experts in both the public and private sector about how we approach acquisition, particularly in regards to priorities like advancing sustainability," says Administrator Robin Carnahan. "I look forward to seeing how this committee can help uncover new strategies and approaches to help us buy cleaner."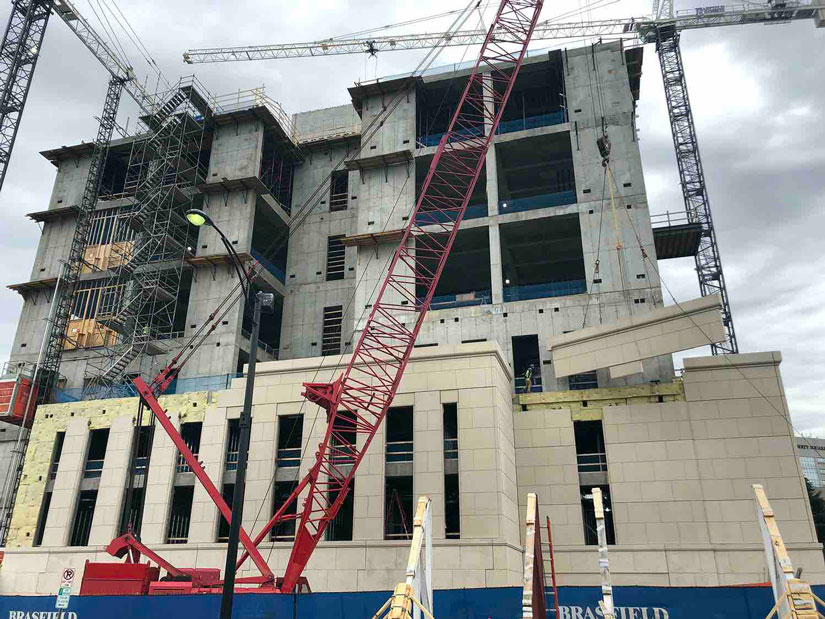 The GAP FAC will comprise a cross-section of public sector and industry representatives, including those from federal agencies, state and local government, associations, and academia. They will advise GSA on emerging acquisition issues and challenges, as well as opportunities to advance the agency's role as "America's buyer." The committee's initial focus will be on driving regulatory, policy, and process changes required to increase climate and sustainability considerations within federal acquisition.
"The GAP FAC will allow GSA to tackle acquisition policy, workforce, and industry partnership challenges through expert advice from a diverse group of stakeholders," affirms Associate Administrator for the GSA Office of Government-wide Policy Krystal Brumfield. Consistent with the Federal Advisory Committee Act, GAP FAC meetings will be open to the public and fully accessible to individuals with disabilities. GSA will base Committee appointments on candidates' background and qualifications, while abiding FAC Act requirements. Candidate nomination details can be obtained here.
Related articles
Building contract-rich GSA to require concrete, asphalt EPD submittals
Cement, concrete, and carbon conversation turns to intellectual honesty and plausibility