Sources: Outdoor Living Supply, Rochester, Minn.; CP staff
Hardscapes-focused distribution platform Outdoor Living Supply has acquired Back Yard Living of Abingdon, Mass., an independent paving stone, segmental retaining wall unit, fireplace, outdoor appliance, and lighting retailer. The deal extends OLS' Northeast presence and provides additional product expertise.
Peter and Paul Fiore founded Back Yard Living in 2005 to accommodate discerning homeowners, builders, landscape architects and contractors. The brothers understood early on displays' role in fueling customer imagination and driving sales. As a result, OLS notes, Back Yard Living boasts one of the Northeast's most elaborate outdoor showrooms, with 20,000 square feet of paver and SRW displays, natural stonework, fountains, fireplaces, footpaths, steps, statues, pergolas, and ponds, plus outdoor kitchens, furniture, lighting and speakers.
"This new partnership expands our footprint into Massachusetts while also strengthening outdoor appliance and accessories growth," says OLS CEO Brian Price. "The outdoor showroom is a great example of [Back Yard Living's] market-leading approach, effectively combining and bringing to life products via multiple inspiring vignettes."
"We believe in empowering our customers' purchasing decisions by allowing them to see, feel, and experience product through our life-size hardscape project displays," the Fiores add. "We chose to partner with OLS as they share our passion for outdoor living and commitment to creating an innovative and exceptional customer experience. We are confident this partnership will provide our employees, suppliers, and loyal customers with great opportunities and benefits."
OLS launched in late-2020 to develop hardscape, outdoor living, landscape accessory, and bulk material distribution or retailing operations. Management is growing the platform in partnership with Trilantic North America, an affiliate of New York middle market private equity operator Trilantic Capital Management L.P.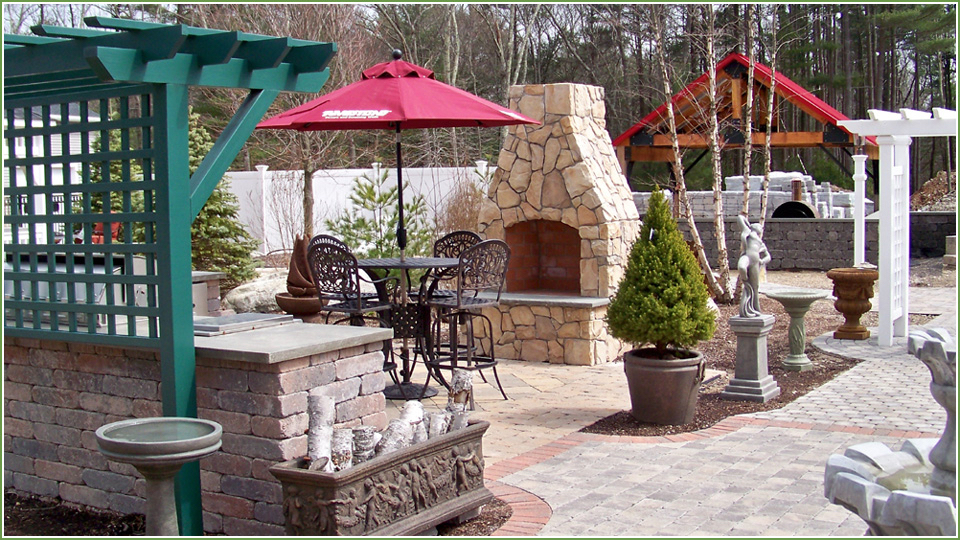 Related articles
Outdoor Living Supply closes Bulks, Edgefield and Parker deals
George Schofield Co. anchors Outdoor Living hardscapes franchise