Sources: PulteGroup, Atlanta; CP staff
One of the nation's largest builders has turned to insulating concrete forms for two homes along "Innovation Way" within Babcock Ranch, a solar-powered town rising outside of Fort Myers, Fla. Ahead of listings, PulteGroup unveiled the models earlier this month, aiming to test the energy performance of R-22 rated ICF walls paired with "the latest advancements in sustainable new home technologies and innovations."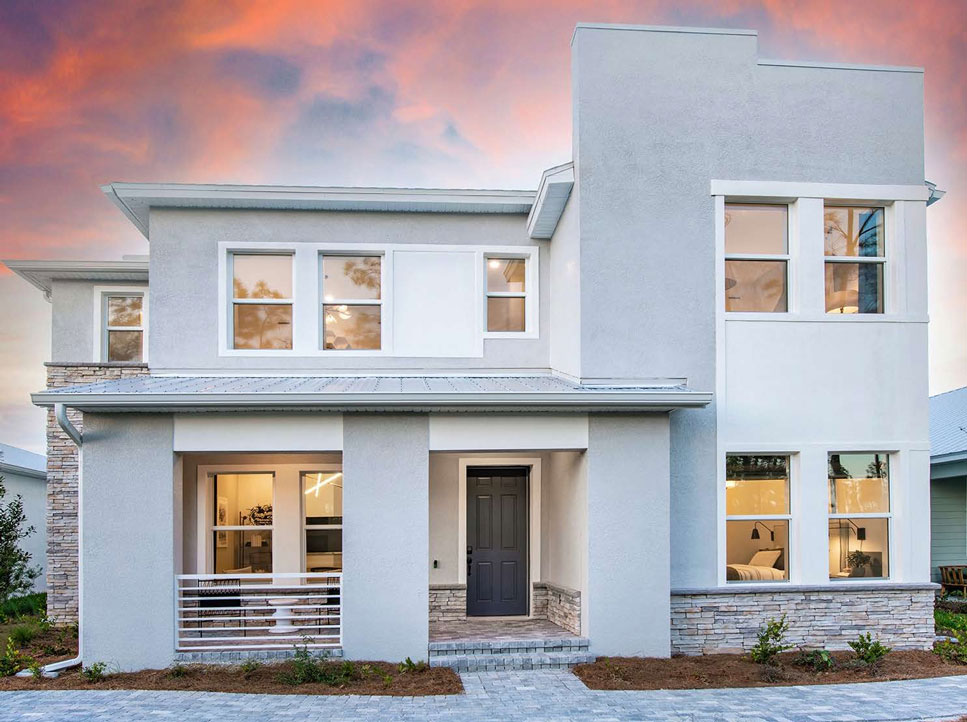 Over the next two years, Florida Power & Light will collect, analyze and compare the 2,400-sq.-ft. and 3,600-sq.-ft. homes' energy consumption data to pinpoint the most relevant and impactful innovations in sustainability. Data analysis will afford PulteGroup perspective on which features and combinations are viable on a larger scale.
"At Innovation Way, we are making the future right at home with cutting-edge technology and homebuilding strategies that represent a new era of smart, comfortable, healthy and sustainable living," says PulteGroup CEO Ryan Marshall. "The performance of these homes will provide valuable insight into how we innovate our homes and delight buyers well into the future."
In addition to ICF wall construction and companion energy-wise features, the Innovation Way homes integrate with the new, all-electric Ford F-150 Lightning truck to create backup power and energy management solutions. A fully charged F-150 Lightning can provide the home with power for up to three days during an outage, or as long as 10 days when used in conjunction with rationing or solar power. The truck can also optimize energy usage when bidirectional power is combined with other lower carbon energy sources.