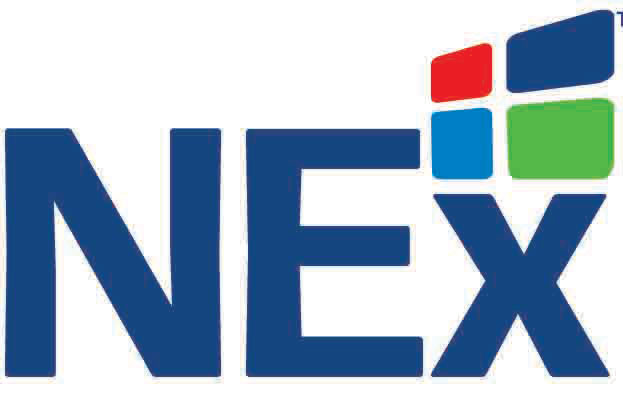 The American Composites Manufacturers Association (ACMA), along with the American Concrete Institute and recently chartered NEx: An ACI Center of Excellence for Nonmetallic Building Materials, will develop a plant certification program for concrete-grade, fiber-reinforced polymer (FRP) composite bars and tendons. ACMA, ACI, and NEx agree the program should a) comply with applicable American National Standards Institute, International Organization for Standardization or American Association of State Highway and Transportation Officials requirements for material or product plant certification; and, b) emerge under the auspices of a standards developing organization. Stakeholders aim to accelerate FRP bar and tendon adoption.
"This endeavor challenges our industry to certify manufacturers to standards which future nonmetallic building materials can abide," says NEx Executive Director Jerzy Zemajtis. "NEx, ACMA and ACI are committed to improving protection of the health, safety, and welfare of the public at large and to facilitate market needs. This agreement is a major step in that direction."
"The plant certification program will expand opportunities for composites and establish clear standards for producers across the industry," adds ACMA CEO Cindy Squires, Esq.
---
EXECUTIVE DIRECTOR TRANSITION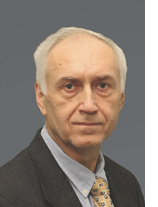 Jerzy Zemajtis has succeeded NEx Executive Director Dr. David Lange. He will oversee all operations and initially focus on identifying and recruiting new members interested in advancing nonmetallic building materials.
Zemajtis has 30-plus years' experience in materials testing, structural design, repair and rehabilitation, corrosion condition assessment, and service life modeling of concrete structures. His work includes development of testing programs for major structures around the world and designs for composite and prestressed concrete bridges in the U.S., Canada, and Poland. Prior to joining NEx, he was an American Concrete Institute staff engineer and organized the inaugural ACI International Code Summit in 2021. He holds a Ph.D. in Construction Materials from Virginia Tech, Blacksburg, and is a licensed professional engineer in Washington State and British Columbia.
"NEx looks forward to driving education, research, and standards adoption that bring nonmetallic building solutions to the forefront of the construction industry," says Zemajtis. "I thank Dr. Lange for his work in launching this center of excellence and bringing onboard Founding Sustaining Member Aramco. I'm eager to continue our search for additional partners with a shared interest in the specification, procurement and installation of nonmetallic materials."
Oil and gas giant Aramco will work with NEx to achieve more sustainable building solutions through advances in nonmetallic technologies. The company is already a leader in the field, deploying nonmetallic solutions within its energy facilities for more than two decades. Aramco sees the potential for using nonmetallic advanced polymetric materials far surpassing the oil and gas sector, leading to the NEx participation as part of a broader strategy to enter new markets and leverage hydrocarbon resources and technology to deliver advanced polymeric materials solutions across industry. The ACI Center looks to draw additional partners from leading government agencies, technical societies, standard bodies, manufacturers and professionals.
FIELD TESTING TECHNICIAN: A NEW CHAPTER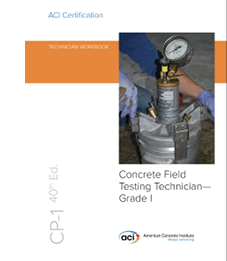 The American Concrete Institute has released a 40th edition of its most popular certification title, CP-1: Technician Workbook for ACI Certification of Concrete Field Testing Technician – Grade I. The publication takes a significantly different and enhanced approach to preparing potential candidates for ACI Concrete Field Testing Technician certification versus prior editions.
Concrete construction stakeholders have increasingly employed Field Testing Technician certification for nearly four decades as a credential requirement for new hires, many of whom are also new to the industry. To maintain program momentum, ACI has modified the educational approach and content of the new CP-1 Workbook to present technician responsibilities as described by the Job Task Analysis. Developed by ACI Certification Committee C610 – Concrete Field Technician Certification, it provides background and clearer context for the standard procedures and test methods successful certification candidates are qualified to perform in the field.
"The new workbook includes color photos, diagrams and visual aids; plus tips, best practices, cautions, and reminders to help candidates understand the 'what' and 'why' behind correct fresh concrete testing," says ACI Managing Director, Certification John Nehasil. "The Institute has introduced increased flexibility in the formatting and delivery of the educational materials and we're eager to provide this new, 40th edition workbook to certification candidates."
All content is compliant with ASTM standards versions provided on the certification program description page. Reprints of referenced standards are no longer included in the workbook. For more in-depth basic concrete technology, CP-1 may be purchased as a package with ACI CCS-0, Concrete Fundamentals. Translation of CP-1 for a Spanish language version is in the works.
The publication can be ordered through www.ACICertification.org or the ACI bookstore at www.concrete.org.