Sources: Portland Cement Association, Washington, D.C.; CP staff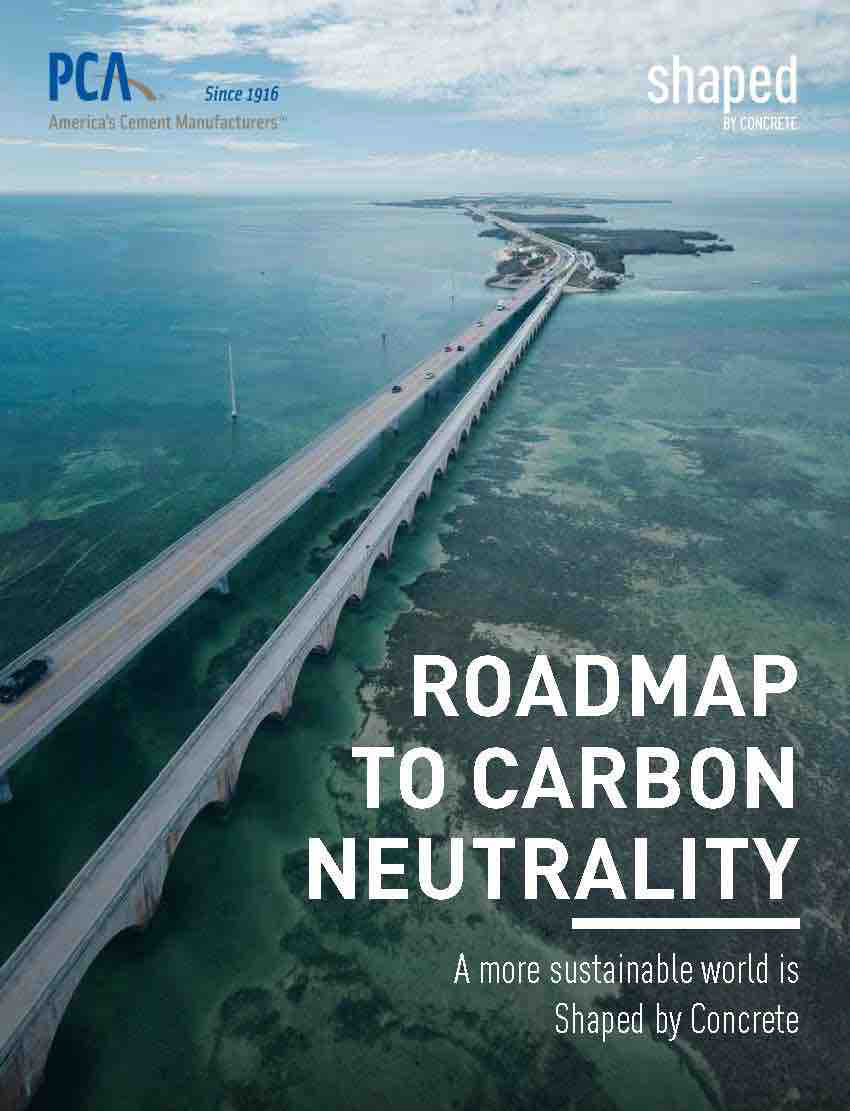 True to a timeline announced in late 2020, the Portland Cement Association has adopted a Roadmap to Carbon Neutrality, billing it as an ambitious journey to low carbon dioxide emissions across the cement and concrete value chain by 2050. The document demonstrates how the U.S. cement and concrete industry, along with parties along the entire construction value chain, can lower CO2 and other greenhouse gas emissions and eliminate barriers to environmental progress.
The Roadmap recognizes five main areas of opportunity for producers and practitioners to attain carbon neutrality: Clinker, cement, concrete, construction and carbonation (using concrete as a carbon sink), a framework mirroring that of PCA's European counterpart, Cembureau. Each phase of the value chain can unlock specific pathways to the goal, starting with such actions as reducing CO2 emissions in the cement production process; decreasing kiln combustion emissions by changing fuel mixes; and, shifting toward increased use of electricity from renewable sources.
"PCA is uniquely positioned to lead the industry-wide ambition to achieving carbon neutrality and enable our companies and industry partners to continue building a better future," says President and CEO Mike Ireland, who observed members officially adopt the Roadmap during their fall board meeting earlier this month in Florida.
"Drawing on their expertise from producing the majority of cement in the U.S., PCA member companies felt strong partnership across the industry to identify the challenges in achieving carbon neutrality," adds PCA Chairman Ron Henley (GCC of America). "We also understand the unequivocal value external collaborators have in implementing and moving sustainable solutions forward, and are committed to working alongside government, science and technology leaders to bring our Roadmap to life."