Engineers, contractors, educators, manufacturers, and material representatives will assemble at the ACI Concrete Convention in Atlanta, October 17-21, to collaborate on concrete codes, specifications, and practices. Technical and educational sessions will provide perspectives on the latest research and industry developments, along with the opportunity to earn Professional Development Hours. Select programming will also be available live or on-demand to attendees who choose to attend virtually. Among headliner events:
Opening Session, Keynote. ACI President Cary Kopczynski will kick off the program, leading into keynote speaker Thomas Koulopoulos's "Revealing the Invisible: How Artificial Intelligence is About to Change Everything" discussion.
Excellence in Concrete Construction Awards presentations, honoring work the world over.
Architects' Day Lunch. Kelly Roberts will discuss the effect of embodied carbon on the concrete industry and carbon dioxide emissions reduction.
Concrete Mixer. An evening of networking, entertainment, and food at the Georgia Aquarium.
President's Reception. Attendees network with committee chairs, chapter presidents and international peers.
Sustainability Considerations for Concrete Pavements, a session especially suiting owners, consultants, contractors and manufacturers.
Ultra-High Performance Concrete. A three-part session with national and international research groups, material suppliers and contractors sharing their knowledge of UHPC production and practice.
ACI 301‐20 Specifications for Concrete. A two-part session showing how the design and construction team should use ACI 301 when it is referenced in project specifications.
FRP Reinforcements. Four-part session will highlight and collect the most recent research, development, and application notables surrounding fiber reinforced polymer reinforcements.
Additionally, the Concrete Convention will see hundreds of committee meetings and an industry trade exhibition. — American Concrete Institute Event Services, Farmington Hills, Mich., 248/848-3795; www.aciconvention.org
PANKOW FOUNDATION FUNDS RESEARCH ON PERFORMANCE-BASED WIND DESIGN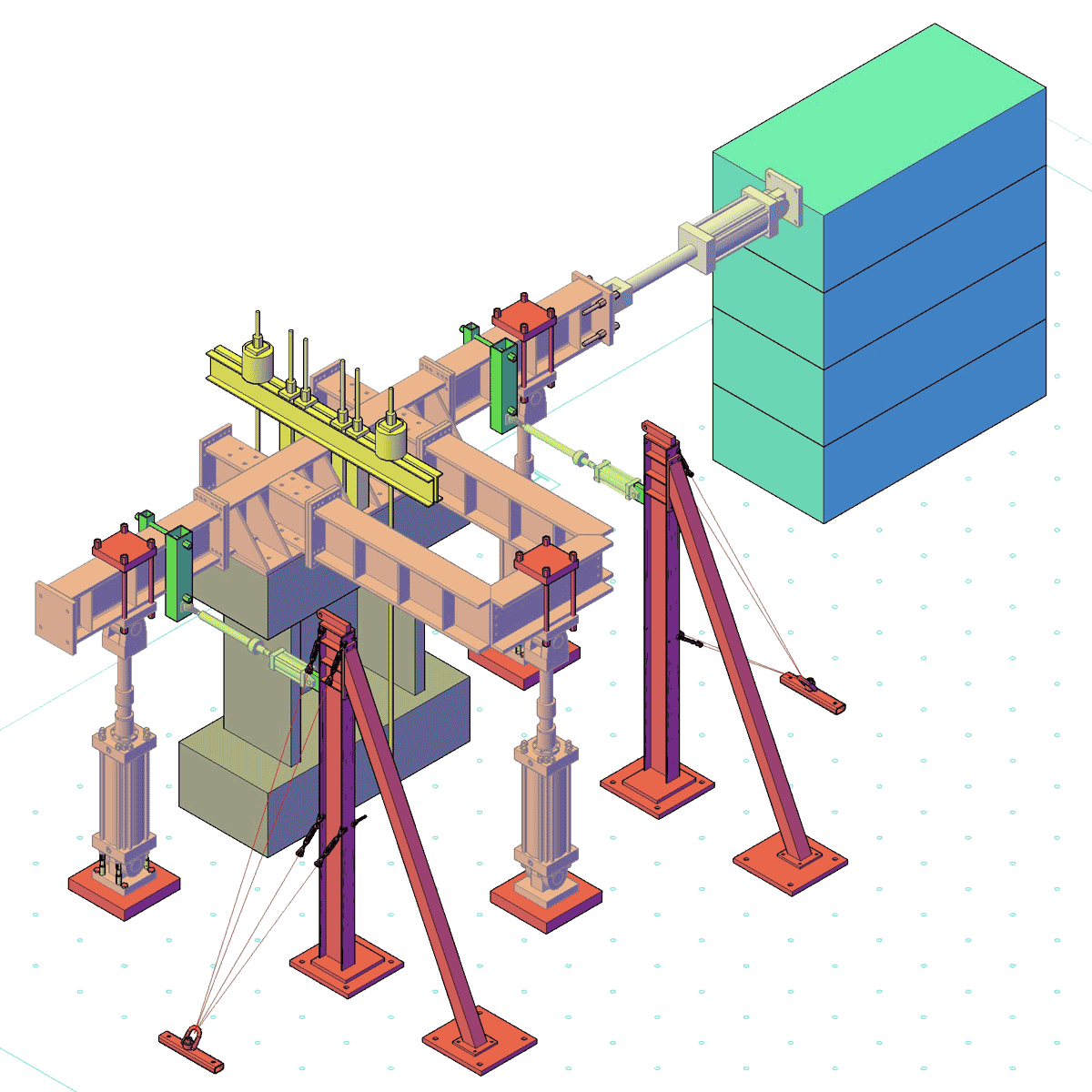 The Charles Pankow Foundation has awarded a research grant to the University of California, Los Angeles and Principal Investigator John Wallace, Ph.D. to conduct large-scale testing on ordinary reinforced concrete walls with C-shaped and rectangular cross-sections to develop recommendations for ACI Committees 318, Building Code Requirements for Structural Concrete, and 375, Performance-Based Design of Concrete Buildings for Wind Loads. The Committees view the outcome of the testing as vital in implementing performance-based wind design (PBWD) in practice.
The Industry Advisory Panel overseeing the research includes Ron Klemencic, David Fields and Ian McFarlane of Magnusson Klemencic Associates; Tony Ghodsi and Thomas Sabol of Englekirk; Brad Malmsten of Thornton Tomasetti; and, Viral Patel and Fernando Torrealva of Walter P. Moore. Joining the Pankow Foundation in PBWD research funding are the American Concrete Institute Foundation and the MKA Foundation.