Sources: National Institute of Standards and Technology, Gaithersburg, Md.; CP staff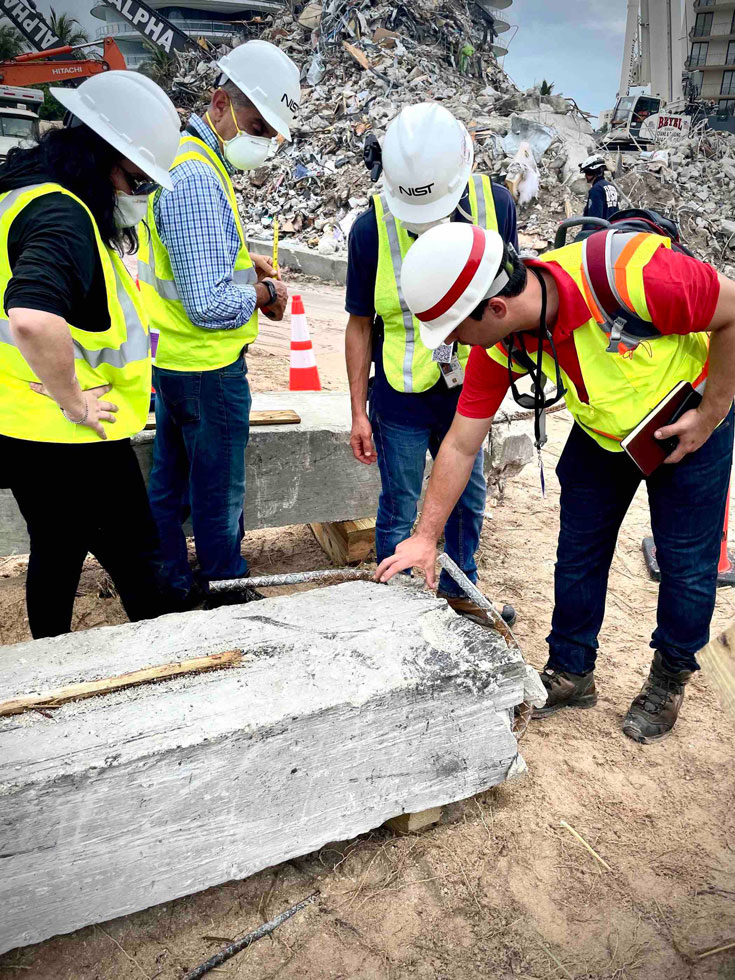 The U.S. Department of Commerce's National Institute of Standards and Technology (NIST) has named members of a technical team investigating the June 2021 partial collapse of the reinforced concrete Champlain Towers South condominium in Surfside, Fla. Cornell University Professor of Civil Engineering Kenneth Hover and ACI Committee 318 Immediate Past Chair Jack Moehle lead the field of concrete experts appointed to the team and will respectively head Material Science and Structural Engineering projects.
"I'm confident this team will work tirelessly to understand what happened in Surfside, and to make recommendations that will improve the safety of buildings across the United States to ensure a tragedy like this does not happen again," says NIST Director James Olthoff.
"We are going into this with an open mind and will examine all hypotheses that might explain what caused this collapse," adds NIST Engineering Laboratory Materials and Structural Systems Division Associate Chief Judith Mitrani-Reiser, who will lead the investigation. "Having a team with experience across a variety of disciplines, including structural and geotechnical engineering, materials, evidence collection, and modeling will ensure a thorough investigation."
Work will be organized around specific areas to understand the full history of the Champlain Towers South structure, from the 1980 design to the moment of collapse. NIST will provide progress updates during the investigation, including through public National Construction Safety Team Advisory Committee meetings and annual reports to Congress. The agency will hold preliminary findings or conclusions until publishing a draft report for public comment. Officials invite members of the public to submit any information, including videos, photos or other documentation, that might help the Champlain Towers South collapse investigation via the Disaster Data Portal.