Sources: Anchor Capital Partners, Southlake, Texas; Transhield Inc., Elkhart, Ind.; CP staff
Transhield has been awarded two additional patents for its TopCure product, a moisture-retaining sheet rolled onto fresh concrete slabs or surfaces and recognized for imparting abrasion resistance. U.S. Patents 10,919,181 and 10,987,827 reflect continuous product improvement by Transhield's Research & Development team, and join an initial utility patent (U.S. 10,675,779) awarded last year.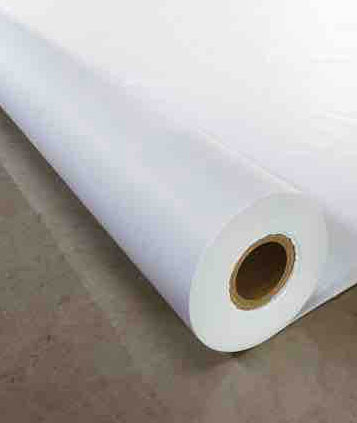 The newest patents reference particular pH modifying components for more efficient curing, anti-skid components for job site safety, and manufacturing methods for the rolled sheet product. The concepts behind the patents were developed internally by Transhield Vice President of Research & Development Seckin Ozol, Materials Engineer Na Qi, and Founder Gregory Todt.
"Transhield's R&D team continues to impress," says Ray Kingsbury, partner with Anchor Capital, lead Transhield investor. "Transhield is constantly looking for ways to develop their product lines. The patents are proof of their commitment to meet the needs of the construction industry, and we're very happy with these new pieces of intellectual property."
"We have made great strides in the construction industry since we introduced TopCure at World of Concrete 2018," adds Transhield President Jim Glick. "We are always listening for ways we can improve the product, and Seckin and his team do a great job of taking that feedback and running with it."  —  www.transhield-usa.com