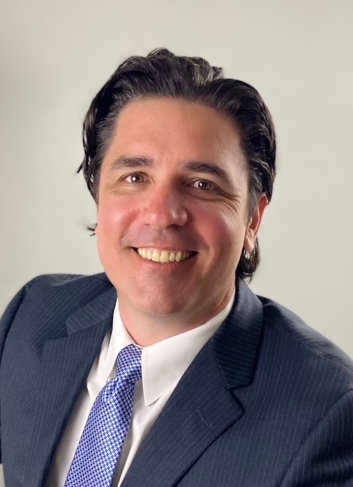 Burnco Rock Products Ltd., Calgary, has appointed Tom Zais as chief executive officer, responsible for ready mixed concrete, plus construction- and landscaping-grade aggregate businesses in Alberta, Colorado and Texas. He arrives from Martin Marietta Materials, where he served as Texas-based regional vice president – Ready Mix. That position followed vice president and general manager roles with Texas Industries, which Martin Marietta acquired in 2014. A National Ready Mixed Concrete Association director, Zais holds Civil Engineering and Masters of Business Administration degrees from Texas A&M University and University of Houston. At Burnco Rock, he will maintain offices in Canada and the U.S.
MDU Resources Group, North Dakota parent of the Knife River Corp. cement, aggregates, and concrete business, is ranked 486 on 2021 Fortune 500. The magazine annually lists the largest public U.S. companies based on prior year revenues.
"Our company's continued growth, recognized by our listing on the Fortune 500, makes it clear that our two-platform business model of regulated energy delivery and construction materials and services is a successful formula," says MDU President David Goodin. "We are proud of the good work our employees do, safely providing essential products and services that are Building a Strong America."
In addition to the Fortune 500 ranking, the company was also recently recognized by 50/50 Women on Boards as a "3+" company for having three or more women on its board of directors. MDU Resources' four female directors are Karen Fagg, Patricia Moss, Dale Rosenthal and Chenxi Wang. 50/50 Women on Boards is a global education and advocacy campaign focused on gender balance and diversity on corporate boards. It tracks the number of corporate board seats held by women among companies listed on the Russell 3000 Index. Women account for nearly 24 percent of Index company board seats.
California contractor and construction materials producer Granite Construction has joined the United Nations Global Compact, underscoring the company's focus on sustainability and environmental, social and governance issues. The Compact is a corporate initiative that encourages participants to establish and define strategies, policies, and procedures mindful of human rights, labor, environment and anti-corruption.
"We are committed to making the UN Global Compact and its principles part of Granite's strategy, culture and day-to-day operations," says President Kyle Larkin. "Granite is dedicated to engaging in collaborative projects which advance the broader development goals of the UN, particularly the Sustainable Development Goals."
New York-based AEEE Capital Holding & Advisory Group has enlisted Dr. Maher Tadros, principal of e.construct.US LLC and University of Nebraska Civil Engineering Department veteran, for a peer review of the ASSCM-branded Ultra High Performance Concrete mix. The review finds AEEE's proprietary technology could have a disruptive impact on building and infrastructure construction as the White House and Congress consider an infrastructure funding package impacting 10,000-plus U.S. bridges.
"We're gratified that Dr. Tadros' peer review not only confirms the performance and long-term value of AEEE's concrete mix, but also that its sustainable attributes could help the industry reduce the carbon footprint of cement by 16 percent by 2030 under Paris Accord commitments," notes AEEE Chief Executive Officer M.J. Said. "The structural life expectancy of bridges built with this new material could exceed 300 years with virtually no maintenance, four times the 75-year design life of the bridges currently built."
The AEEE mix's sustainable attributes, he adds, are accompanied by compressive and flexural strengths of 48,500 psi and 7,100 psi—two times those of current market-leading concrete mixes. The AEEE formulation imparts a service life of 300 years for bridges vs. the current ~75 years, according to e.construct. A precast concrete bridge girder utilizing the AEEE mix, moreover, results in 50 percent weight reduction and virtual elimination of steel rebar when measured against conventional designs.