Source: American Concrete Pipe Association, Irving, Texas
The American Concrete Pipe Association will offer its 2021 Pipe School on a virtual platform, with half-day Technical sessions—Transportation, Sales & Engineering, Train-the-Trainer Tracks—running live, February 1-3, and Production Track sessions for ACPA members on demand throughout February. The annual program suits members, state or local transportation agency representatives, consulting engineers, contractors, subject matter experts and other industry stakeholders.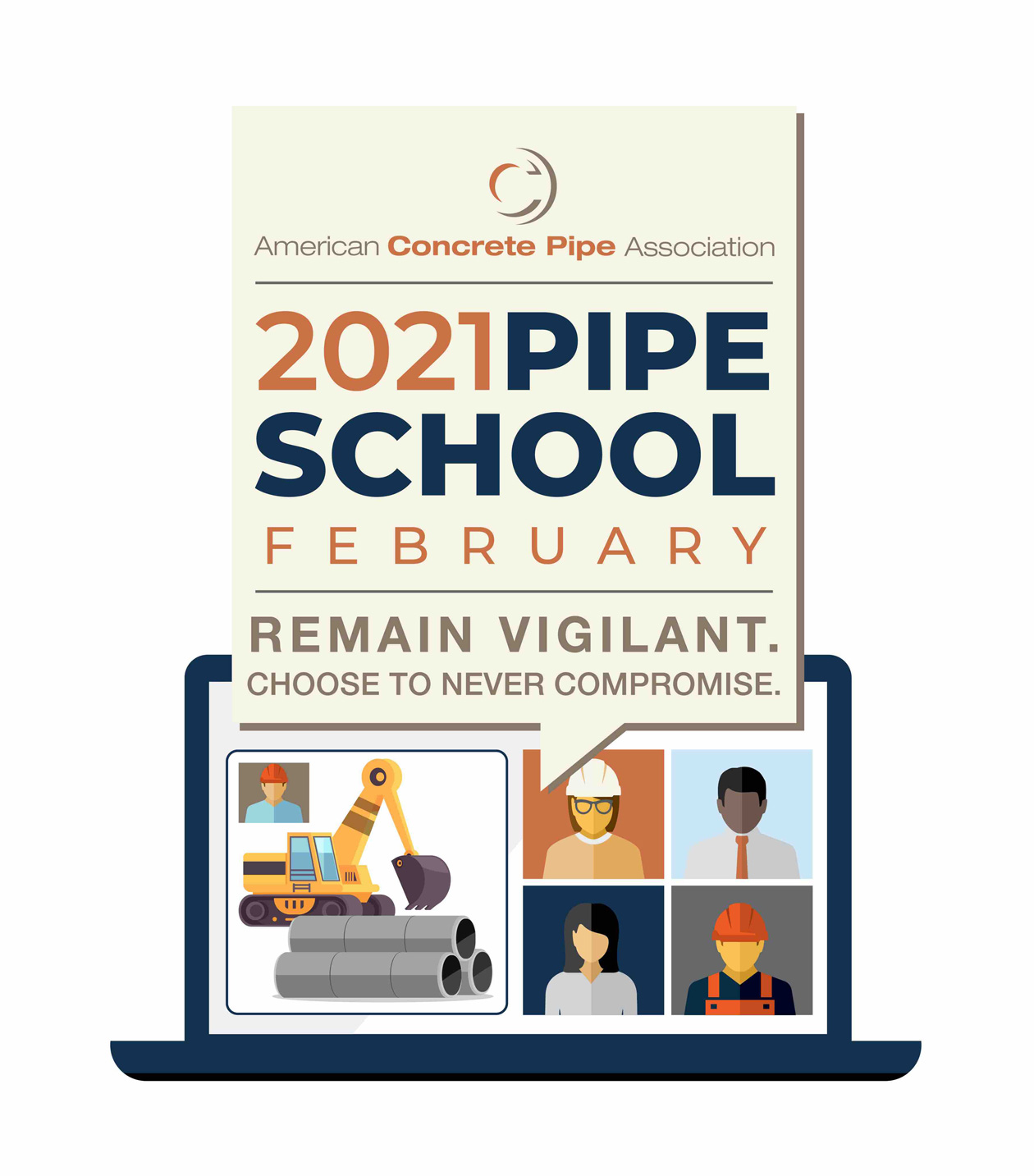 "With Covid-19 still posing a risk, members have decided to prioritize the health and safety of attendees and host the 2021 Pipe School as a virtual event," says ACPA Education Committee Chair and Northern Concrete Pipe Director of Marketing Robin Denman. "Like the 2021 school's motto, 'Remain vigilant, choose to never compromise,' the ACPA will continue relentless focus on creating an educational experience without compromising the quality or depth of our classes."
"Pipe School has long been a celebrated industry staple, helping bring together and advance the industry through education, quality, and collaboration," adds ACPA President Doug Dayton, P.E. "ACPA is committed to the industry's advancement and ensuring all who attend Pipe School walk away as knowledgeable as concrete pipe is durable."
Geared and free of charge to department of transportation professionals, the Technical Track sessions cover research, asset management, resiliency, innovation, accelerated bridge construction, bridge inspection, and revisions/standards. Registration and additional Pipe School 2021 can be obtained at www.pipeschool.org. Information on other ACPA offerings, membership and mission is available at www.concretepipe.org.