Sources: National Concrete Masonry Association, Herndon, Va.; CP staff
The 2020 NCMA CMU Sales Survey, reflecting data from 187 plants, shows respective 2019 increases of 1.9 percent and 0.9 percent in the U.S. and Canada against prior year figures. In 8-in. unit equivalent terms, producers shipped 1.17 billion block in the U.S. and 101.5 million block in Canada last year.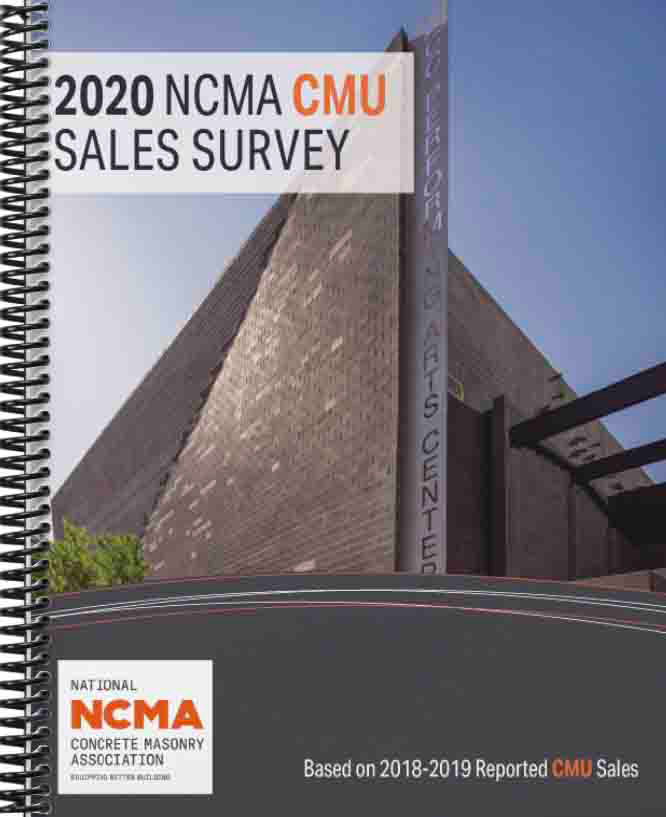 Respondents to the survey, now in its third year, reported sales in gray or architectural block and concrete masonry veneer (anchored and dry-cast adhered) categories. The largest gains were logged in gray block among U.S. producers and concrete masonry veneer for their peers north of the border.
CMU Sales Survey results indicate "important growth data to the industry and the association," says NCMA Masonry Committee member Gary Hensley (Adams, Oldcastle APG). "We see the increase in sales of concrete masonry products in the United States and Canada as a very encouraging trend for all in the industry. The annual updates provide essential information, and demonstrate that what we are doing as an industry is working or that we need to make changes to increase market share."
The complete 2020 CMU Sales Survey can be ordered here. Members can contact NCMA, 703/713-1900 regarding discounts and other purchase options.