Finfrock Technologies' comprehensive Command Suite of software solutions includes three integrated programs for increased efficiency and communication in precast, prestressed concrete. Together, StructureWorks, XceleRAYtor and PieceTracker provide a synergistic approach to improve information flow and productivity for a competitive advantage in project design, engineering, production and construction.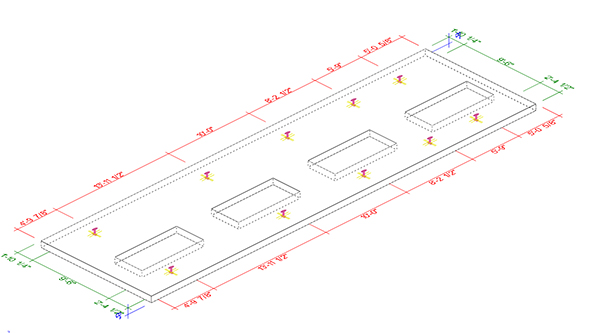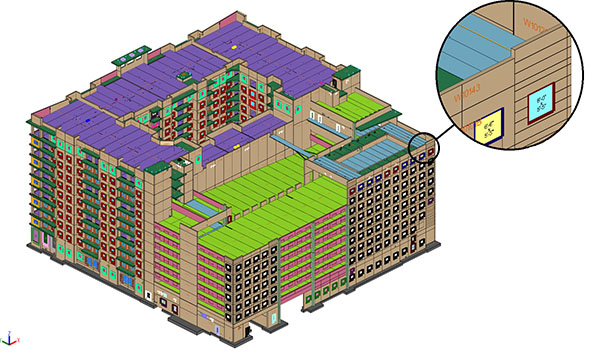 The industry's use of 3D CAD tools like Command Suite is not new to plant operations. The focus has traditionally been on design departments working in 3D, then creating 2D PDF drawings from the 3D model. Though this is "BIM" or Building Information Modeling, it is merely dipping a toe in the ocean of value such technology offers. Much software on the market does a great job with the Building Model and stores a lot of information, Finfrock Technologies notes, but few programs are taking advantage of the power of the "I" in BIM.
XceleRAYtor has now unlocked the power the Information and Model have to offer. It allows plants to produce precast concrete components using easy-to-understand instructions on hand-held devices. The Finfrock prestressed, precast production division has been using XceleRAYtor Design for paperless operation at Florida headquarters, just north of Orlando, saving design department time while simplifying the information that goes out to the architectural and structural crews.
Command Suite software reduces the need for complicated two-dimensional drawings by creating simple to comprehend, three-dimensional work instructions or laser projections for not only the plant but for now for the field. The paperless, step-by-step instruction guide, combined with a comprehensive toolset, lets all teams view models in 3D, accessing dimensions and embedded items in the order needed. With XceleRAYtor, one can also visually develop the erection load list faster and utilize the model to provide a visual aid for pinpointing problematic erection scenarios. Producing precast concrete components is now as straightforward as assembling a LEGO set. — Finfrock Technologies, Apopka, Fla., 407/293-4000; www.finfrock.com/software