After nearly two decades of serving agricultural markets with bunk feeders, bunker silo walls, slats, plus posts and beams, Harley, Ontario-based Stubbe's Precast Commercial Ltd. entered mainline construction in 2001 with the introduction of hollow core plank. Over the next nine years, the producer added structural wall panels, columns, beams and double tees, the portfolio of which now anchors a Total Precast Structures business. Product line evolution dovetailed build out of a 175-acre operation with nearly 350,000 square feet of enclosed fabrication space.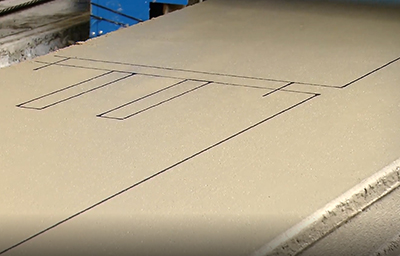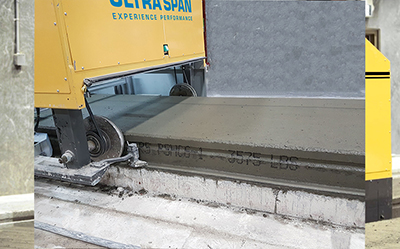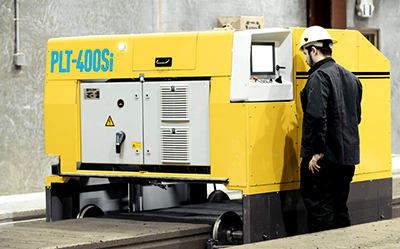 As the Ontario market for precast, prestressed concrete grew, Stubbe's began to feel heightened pressure on hollow core prices due to increased competition. To address the challenge to margins, the producer focused on improving operational efficiencies while maintaining high product quality the market had come to expect.
Stubbe's enlisted hollow core equipment specialist UltraSpan Technologies to assist in production improvements. "Our process starts by listening to the producer's goals, and then developing quantifiable solutions, ensuring we can deliver the highest ROI to the customer, within their budget," says UltraSpan CEO Alain Valdes.
Through site visits, market analysis and financial modeling, the precast producer and equipment manufacturer pinpointed where the most significant improvements could be made. Their analysis revealed how the increasing level of complexity in hollow core, as demanded by architects and engineers, drastically raises plant labor requirements. Added costs are especially incurred in the plank layout process, which is already prone to labor-intensive bed preparation, adjustment and rework.
After technical consultations and performance analysis, Stubbe's turned to an UltraSpan PLT-400Si Automated Hollow Core Plotting System to maximize hollow core layout efficiency. The machine allows crews to automatically plot all relevant data (i.e. cut-outs, embeds, product labels), irrespective of complexity, directly onto the slab. Wireless CAD file transfer enables precise and seamless relay of geometrical data to the PLT-400Si. When measured against prior layout methods, the new technology raises accuracy and eliminates errors.
"We are constantly looking for ways to improve to provide the most cost-effective flooring system for our customers. The acquisition of the plotter proved to be the right decision for us in achieving our goals. It is working very well, we use it every day," affirms Stubbe's Managing Director Mark Roth. — UltraSpan Technologies, Winnipeg, Manitoba, www.ultraspan.ca