Marshall Brown, PhD leads an agile Interlocking Concrete Pavement Institute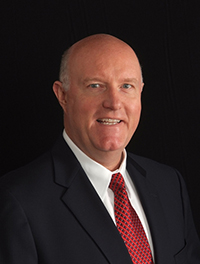 Marshall Brown
Similar to industry counterparts (see Elevated Stakes, pages 54-57), the Interlocking Concrete Pavement Institute and its members had to react quickly to the evolving pandemic and numerous state-mandated business closures enacted in March. The group swiftly launched an informational website, www.concretebusinessupdate.org, in partnership with the National Concrete Masonry Association and Canadian Concrete Masonry Producers Association, to ensure members received immediate access to necessary Covid-19-related updates to protect their employees and businesses. ICPI notes that member response to this effort has been valued.
"While we have all been tested by pandemic challenges in the new year, ICPI has shown itself to be a remarkably agile organization," says 2020-22 ICPI Chair Marshall Brown, Ph.D., president and CEO of Norcross, Ga.-based ACM Chemistries, Inc. "Members and staff have been working hard to respond to challenges with timely solutions. That quick work is paying off. In just one example, contractors who normally rely on locally delivered ICPI courses, currently prevented by state gathering restrictions, can now accomplish this learning online. It is at times like these that ICPI's team strengths shine."
Further, it seems that the social distancing measures have created a positive effect on paving unit shipments. "Many member companies are witnessing a sharp increase in hardscape project demand that we believe is fueled by homeowners spending extended periods working remotely from those homes," explains Brown. "From all indications, people are finding this a great time to turn their outdoor space into living space and their time spent there far more enjoyable. Fortunately, the recent relaxation of many state-mandated restrictions is enabling most members to respond to this significant increase in demand."
SUCCESSFUL STRATEGY
In regards to the 2019-22 strategic plan started under his predecessor Kendall Anderegg of Mutual Materials, Brown has nothing but praise. "We are enjoying success beyond expectations in nearly every aspect of our strategic plan. I believe we owe this success to the great work ICPI staff and our innovative member task groups are doing to create an awareness of segmental pavement solutions," says Brown.
The 2019-22 plan has goals that focus on four key areas: Industry Growth, to increase understanding, awareness, and adoption of segmental concrete; Industry Expertise, to deliver education and industry best practices as the recognized authority on segmental concrete pavement systems; ICPI Strength, to grow membership through increased awareness of benefits, participation in programs, and perceived membership value; and, Workforce Development, to empower the industry to attract, train and retain a highly qualified workforce to meet market demand.
Brown hopes to continue the momentum and success seen during the past year with the launch of ICPI's new website (www.icpi.org) and digital communication hub this month. This will "enhance website experiences and provide the user insights we need to keep improving," he notes, adding "We are clearly not operating in our grandfather's workplace. ICPI is keeping pace with rapid advances in technology that enable members to communicate and work more efficiently."
Furthermore, early indications from the 2019 Paver Sales Survey suggest that strong market growth is continuing, particularly in demand for permeable pavers and slabs. Owners, architects, and engineers are increasingly looking at permeable pavers to meet wide-ranging drainage and sustainability goals more economically.
Brown sees this as an opportunity for an awareness campaign, which he suggests could be themed as "Pavers … Not Just A Pretty Face," to increase recognition of the contribution pavers can make toward achieving environmental goals. "Today's sustainability focus is creating greater interest in pavers, not for their traditional beautification popularity, but rather for what pavers can contribute as a drainage system solution. ICPI is making sure to deliver on the growing demand for educational courses needed to support this trend across all markets," he says.
SOCIAL MEDIA CAMPAIGNS
Workforce development remains a significant concern across the entire construction industry. With little evidence that challenges will subside for the foreseeable future, ICPI continues to direct energies to social media campaigns as a companion to workforce outreach efforts.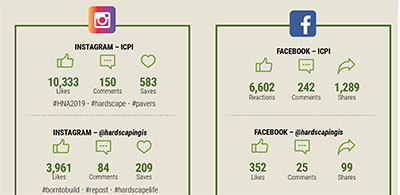 Campaigns are accompanied by analytics measuring the effectiveness of ICPI market development and workforce outreach efforts. Above is the October-December 2019 activity following the @hardscapingis campaign launch.
"ICPI's Education and Marketing teams are working together to develop resources geared to the interests of young career-seekers and their parents," explains Brown. "The results to date have been excellent. The massive pandemic-related layoffs occurring in hospitality and retail industries have created even greater interest in a more stable hardscapes career."
ICPI launched the @hardscapingis campaign at the 2019 HNA event, which featured social media messages and video content geared to the interest of 17-20-year-olds and their parents. The institute notes that the campaign garnered 1,725 downloads of parent guides within the first three months of its launch. The campaign features individually branded pages on Facebook and Instagram encouraging contractors to share and tag posts. Further, ICPI and the National Concrete Masonry Association recently launched a @hardscapingis website, www.hardscapingis.com, to provide additional career resources for workforce prospects.
ICPI officials note that connecting the next generation to industry workforce opportunities requires a new, more personalized and social-first marketing approach. By a ratio of more than 7:1, prospects for products and services now seek options first on social media and expect providers to immediately understand their unique interests. To accomplish this, ICPI collaborates in research and planning to identify the best prospects for hardscape careers as well as the right platforms and messages to attract them.
TECHNICAL GUIDANCE
ICPI's growing suite of research-based technical guides underpin the institute's educational programs and provide solutions for designers and installers. Seen as a technical authority for the industry, the institute also advocates for the interests of members to regulatory agencies.
Some key technical accomplishments by ICPI in 2019 were:
Development of the 60-page Best Manufacturing Practices Manual.
Canadian members updated and revised Canada's national product standards, CSA A231.1 Precast Concrete Paving Slabs and A231.2 Concrete Pavers.
Federal Highway Administration publishes updated 16-page Tech Brief on Permeable Interlocking Concrete Pavement, written by ICPI staff with technical peer review.
Life Cycle Cost Analysis (LCCA) Software developed for PICP.
Development of ASTM test methods for polymeric joint sand.
Updated Product Category Rules for life cycle assessments and environmental product declarations.
"ICPI has long been highly regarded as the technical authority in segmental concrete pavement design and construction. We understand that it is not enough to develop useful information. We need to deliver it how and where our audiences expect to find it," says Marshall Brown. "We are accomplishing that with digital guides, online courses, webinars, and regional symposiums delivered to keep design and construction professionals current on industry standards and best practices. ICPI technical staff also responds to a wide range of questions that may arise from conceptual planning through installation."
---
ACM Chemistries, Inc.
At-A-Glance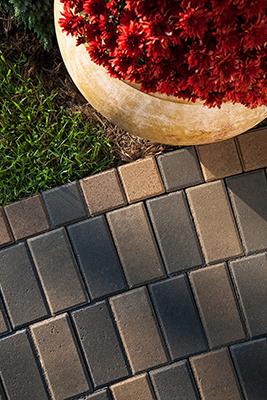 Based in Norcross, Ga., ACM Chemistries Inc. specializes in color- and performance-enhancing admixtures and surface treatment agents for dry cast unit masonry and precision wet cast concrete products. Signature brands include ColorScape EverBold color enrichment and protection compounds for interlocking concrete pavers, plus RainBloc Water Repellent Systems for concrete masonry units and mortars. Whether in the lab or field, ACM team members offer paver and block producers reliable industry expertise and technical assistance. — www.acmchem.com
---
Interlocking Concrete Pavement Institute
At-A-Glance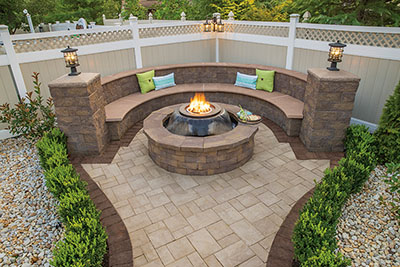 ICPI is the leading resource on emerging trends, technology and information for the segmental concrete pavement industry in North America. The Institute promotes best practices through installation guidelines, plus related training and certification. Membership consists of interlocking concrete paver producers, design professionals, installation contractors and suppliers of products, equipment and services related to the industry. ICPI offers a variety of services to its members through its vast library of technical publications, online design idea galleries, paver installer certification programs and the industry's only dedicated magazine, Interlock Design. — www.icpi.org
2020

-2022 CHAIR

CHAIR-ELECT

IMMEDIATE PAST CHAIRMAN

MARSHALL BROWN, PhD

PAUL PIGNATELLI

KENDALL ANDEREGG

President

President

ACM Chemistries, Inc.

Best Way Stone

Mutual Materials

Norcross, Georgia

Woodbridge, Ontario, Canada

Bellevue, Washington